Arts, Food & Free Time
Transylvania through the lens of Péter Korniss (Interview – Part II)
Péter Korniss, the recipient of a Kossuth Award, a Pulitzer, and a Prima Primissima Award, sat down with TransylvaniaNOW to share the feelings that he had during the opening ceremony of his second exhibition in Kolozsvár/Cluj-Napoca last month. He also explained how he managed to return to his childhood apartment after 70 years. For the first part of the interview–in which he talked about how he started his career–click here. And our Peter Korniss' gallery with many of his famous photographs is available here.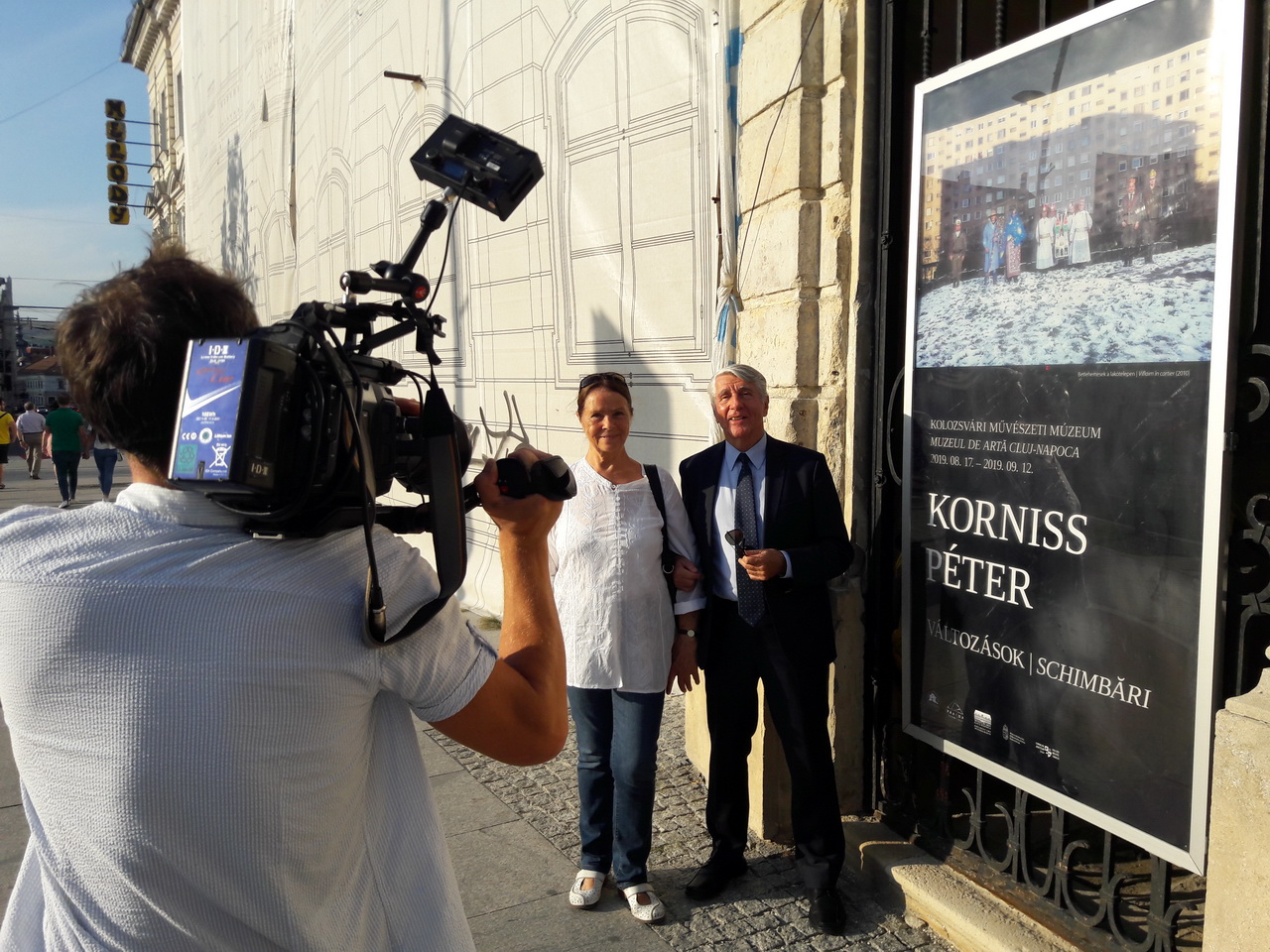 TransylvaniaNOW: How was the opening ceremony of your second exhibition in Kolozsvár from your perspective?
Péter Korniss.: It was beautiful and really emotional because all of my living friends–all those people who connect me to Transylvania today–showed up and also because my wife could accompany me this time as well.
My goddaughter from Szék was there with her family; people were present also from Kalotaszeg/Țara Călatei; and my Romanian friends, who helped me a lot when I was photographing in Máramaros/Maramureș, showed up too. One of them, for example, who used to help me with translating, came home from Canada just for the exhibition. Then, both my good old friend Tata Novák, who at the age of 86 traveled all the way from Budapest for this occasion, and "Holland Mihály" with his wife were there too.
Mihály is a Dutchman who first saw my Szék dance house pictures in Amsterdam in 1984 and who was so amazed by them that he fell in love with both Transylvania and with Hungarian folk dance forever. First he started to visit Szék and other parts of Transylvania regularly. Later, he bought a house in the village, and then finally, after selling everything in the Netherlands a few years ago, he moved to Szék for good. And not much later, he even married a local Hungarian lady. Mihály also rebuilt the very same Forrószegi dance house that I first stepped into in 1967, where I made those pictures the he saw 35 years ago in Amsterdam. The rebuilt Forrószegi dance house now has a permanent exhibition with my photographs, and Mihály also put that one album in a central place within the exhibit because, as he says, that book completely changed his life. (For the TransylvaniaNOW interview with Michel van Langeveld a.k.a. Holland Mihály click here)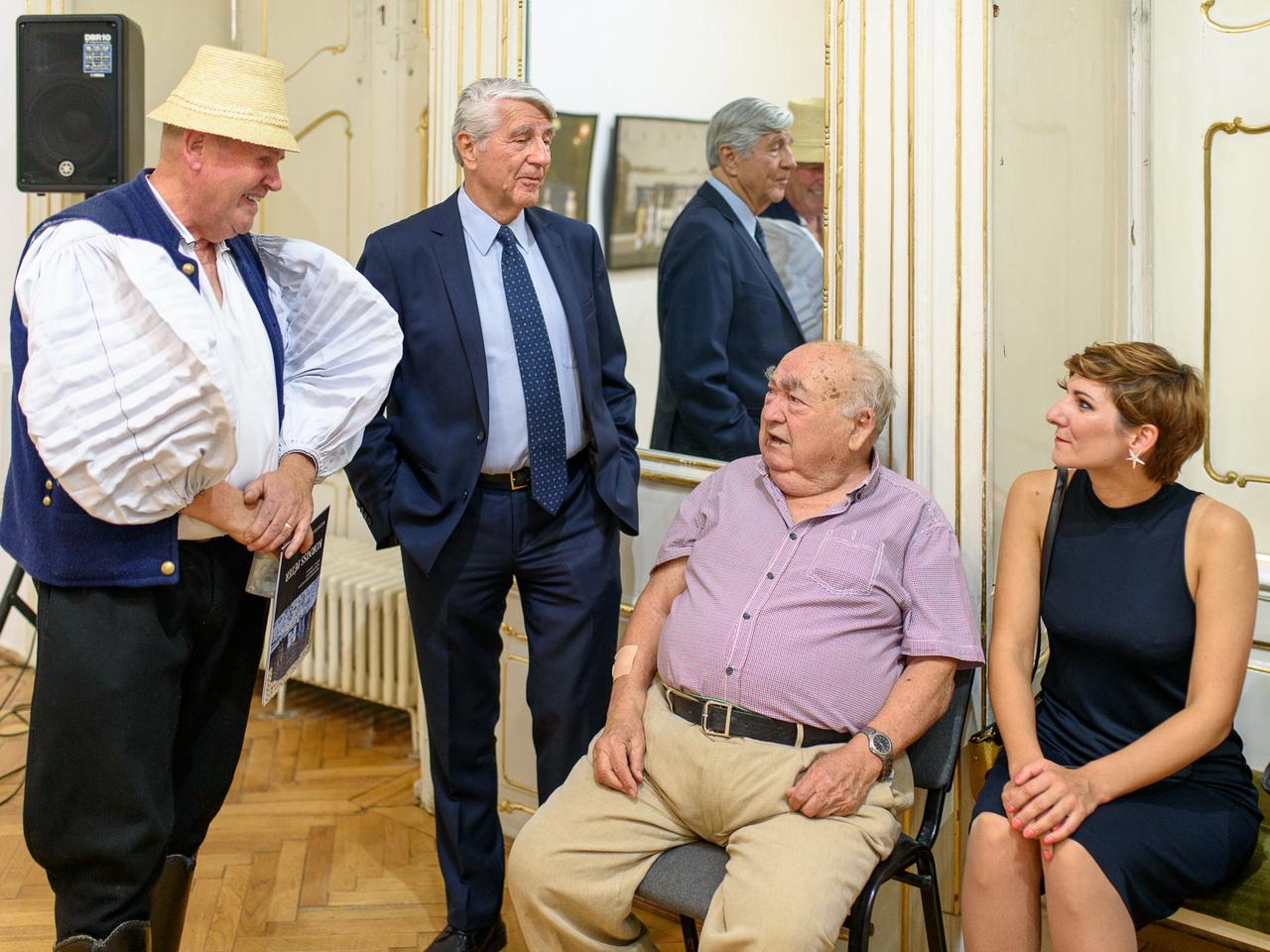 TN: Besides all of your friends showing up, what was the most memorable moment of the opening ceremony?
P. K.: A beautiful surprise. I asked the artistic director of the Kolozsvár Hungarian Opera, György Selmeczi, to make the official opening speech of the exhibition. You have to know about him, that he is both a great composer–the Budapest State Opera already premiered two of his operas, for example–and a good friend of mine. He even grew up on the same street as I did, although not at the same time because he is younger than I am. But still, what would be the odds of this? His speech was already beautiful, but then came the surprise too: It turned out that he wrote a fanfare composition especially for this occasion, which was performed by the Kolozsvár Hungarian Opera's Winds Ensemble in the museum.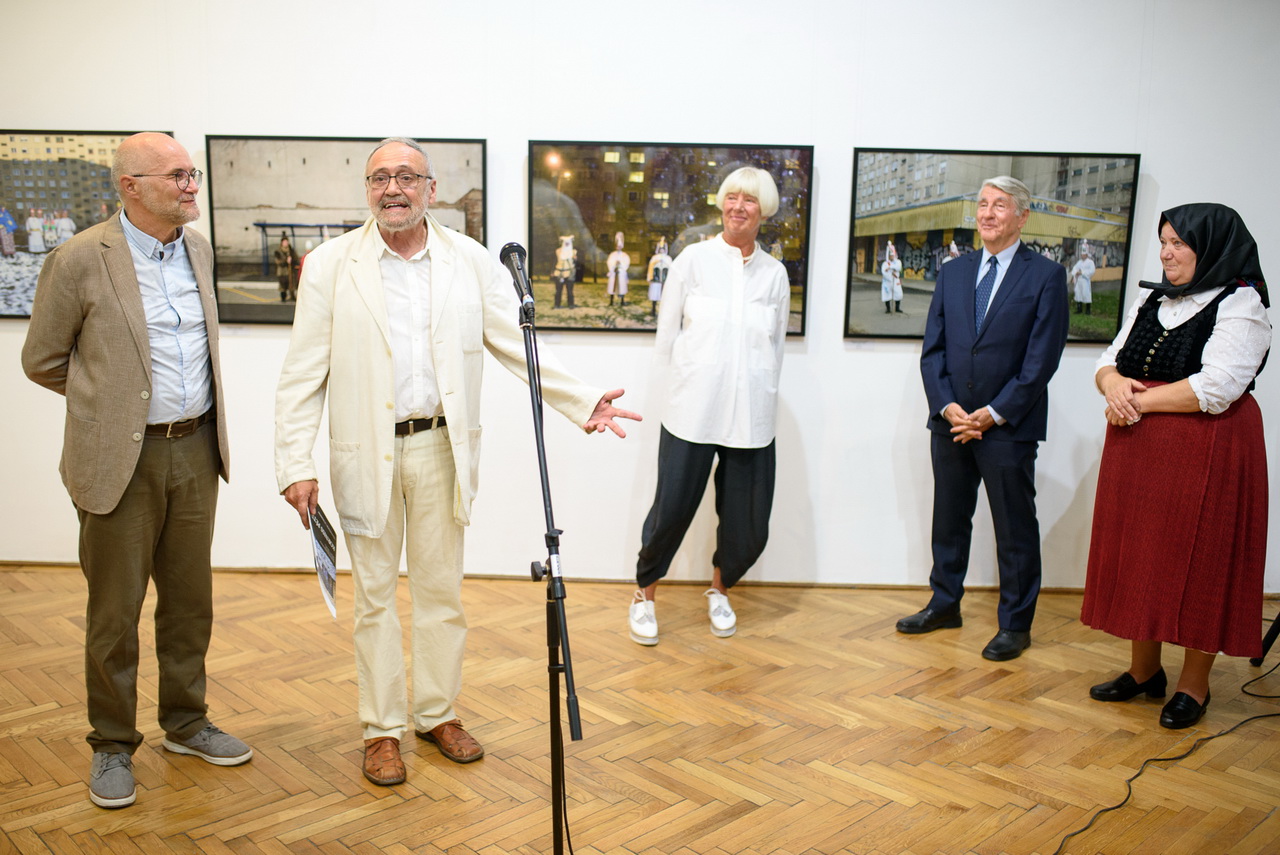 Then on the following day of the opening, we also went to Szék, where we visited my goddaughter's family. Her parents were also there, whom I got to know five decades ago during my photography journeys and became such close friends with them that when their daughter was born they even asked me to be her godfather.
TN: Both of your Kolozsvár exhibitions–the current and the first one in 2010 as well–were organized in the Museum of Fine Arts, which is almost next to the building in which you grew up. This is already very symbolic, but I'm curious if you also managed to enter the house itself?
P. K.: At the first exhibit, I didn't. In 2010 I only looked at it from the outside each time I walked by. But this year, it turned out that one of the exhibition's organizers, the Kolozsvár Hungarian Days Festival, has its office exactly in this very same building where I grew up. What a coincidence, I thought! So once when I was in the office, I mentioned to them that I used to live in the house and that our apartment was on the second floor. I asked them if it would be possible to see it perhaps. As they knew the owner personally, we went up to the second floor together, where a very kind old Hungarian man opened the door and invited me straight away into the flat. So in the next minute…
…exactly 70 years after we left, I was standing in the same apartment where I used to live with my family until the age of 12. It was truly amazing.
I could see part of our old apartment, but not the whole thing because after we left, during the nationalization, it was divided into two parts, and Mária Radio now broadcasts from there. But on the day when we were there, the radio was not operating, and its door was closed.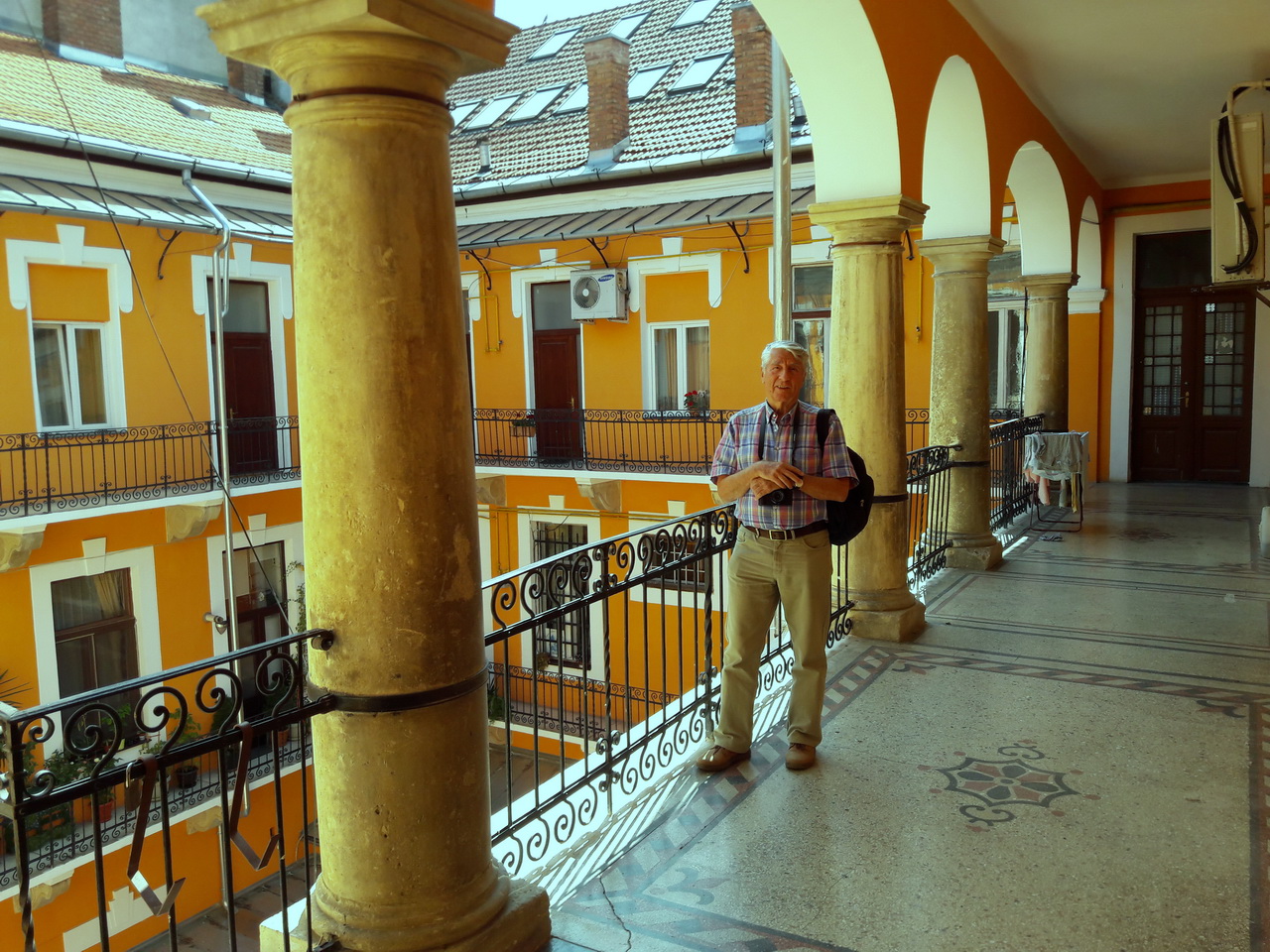 TN: Finally, can you tell us what have you been working on recently?
P. K.: Two years ago, when I had my 80th birthday, I had two exhibitions covering 50 years of my photography, both in Budapest: in the Hungarian National Gallery and the Várfok Gallery. My work has been on the road since then. It was already exhibited last year in Bucharest (in the Museum of Fine Arts), in Pozsony/Bratislava (in the Mirbach Palace), and in Prague (in the Old Town Hall). This spring, the exhibition was in Rome (in the Museo di Roma in Trastevere) and now is in Kolozsvár (in the Museum of Fine Arts, in Bánffy Palace).
And we have an invitation for next spring to the Rosfoto Exhibition Center in St. Petersburg, and it seems that following this the pictures will also be exhibited in Moscow. These events make me so happy because they show me the interest for my pictures, not only at home but abroad as well.
Title image: Péter Korniss at his "Continuing Memories" exhibition in the Hungarian National Gallery in Budapest on September 28th, 2017. (Photo: Tibor Illyés /MTI)