Arts, Food & Free Time
Romanian festivals preparing for the second COVID summer
The coronavirus epidemic was hard for everyone, but it hit some people and industries more drastically. Accommodation and food services, tourism, and arts and entertainment have suffered awfully due to the epidemic and the restrictive measures adopted because of it. But, as we come to the end of this horrible situation, most of these industries are trying to get back on their feet and recover. This is also the case for music and art festivals, which unlike in 2020, can now take place in a somewhat normal way. In this round-up we are going to present how the largest festivals of Romania are preparing for the summer of 2021, bringing back hope and giving a taste of normality.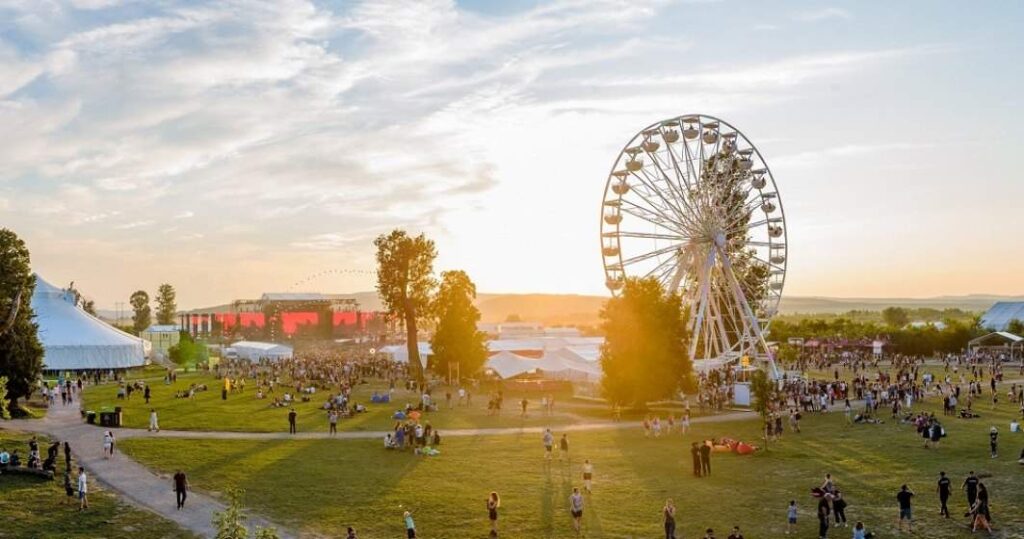 Electric Castle: Special edition organized at 40 venues
One of the largest music festivals, and undoubtedly the most spectacular, in Romania is Electric Castle (EC), organized at a breathtaking location, the Transylvanian Versailles of Bánffy Castle in Bonchida (Bonțida), just a couple kilometers away from Kolozsvár (Cluj-Napoca). By mixing art and technology with an eclectic musical lineup, unique architectural concept and breathtaking scenery of the amazing castle, Electric Castle redefines the way people interact with a music festival. However, the organizers of the most fabulous festival that attracted more than 230,000 people in 2019, have decided to postpone this year's edition – which is basically last year's event — after taking into account the epidemic situation.
"Due to recent event rules and restrictions announced by authorities for the upcoming period, there is no real scenario that would allow the festival to happen in 2021. It takes a whole year of tremendous effort to plan every detail of an event of such magnitude. Moreover, the pandemic situation fluctuates, causing the rescheduling of artists' tours all over Europe.
"EC8 WILL BE POSTPONED for July 13-17, 2022," the team of EC announced in late May.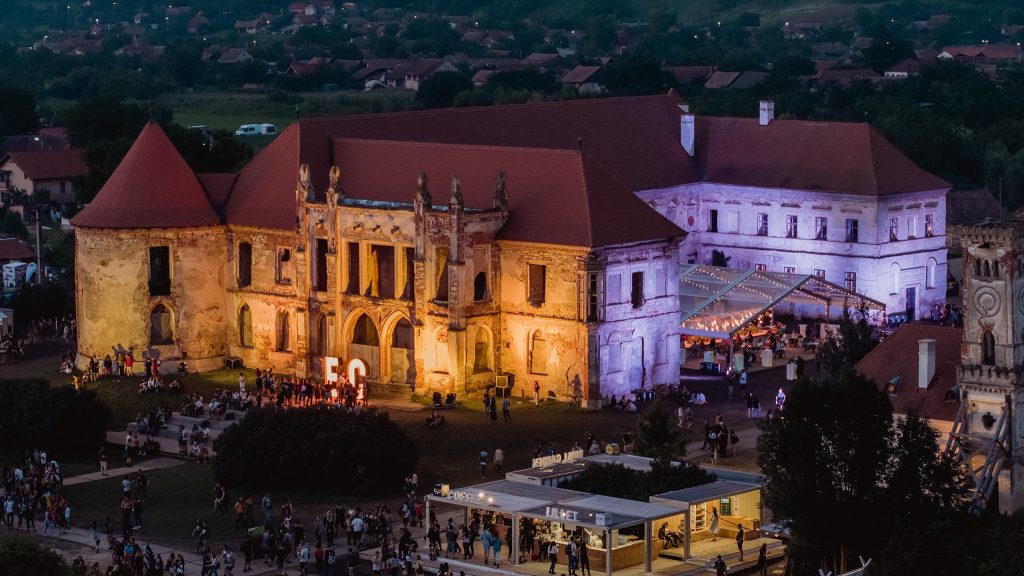 Fortunately, fans of the festival do not have to wait a whole year for the EC experience, as the organizers came up with something really special for 2021.
We'll organize a different festival this summer adapted for these times, the organizers announced just a couple of days ago. "Back to life, back to live music, back to dancing, back to feeling great with friends. As we can not gather in front of a stage as we used to, we needed to think and organize a special festival. No surprise, we called it: EC_Special.
EC_Special is a different breed with more venues and more days to bring you the joy of live music, DJ gigs, and new media acts. From August 6 to 15, in the center of Kolozsvár and at the legendary Bonchida, you will experience a powerful festival feeling. Can you imagine wandering through 30 venues and attending more than 400 acts?" the organizers of the festival announced.
The special edition of EC will have three main locations: Bánffy Castle in Bonchida, the Main Square of Kolozsvár and different venues and spaces in the city. The events in Bonchida will take place between August 6-8, while those organized in the city will happen August 9-15.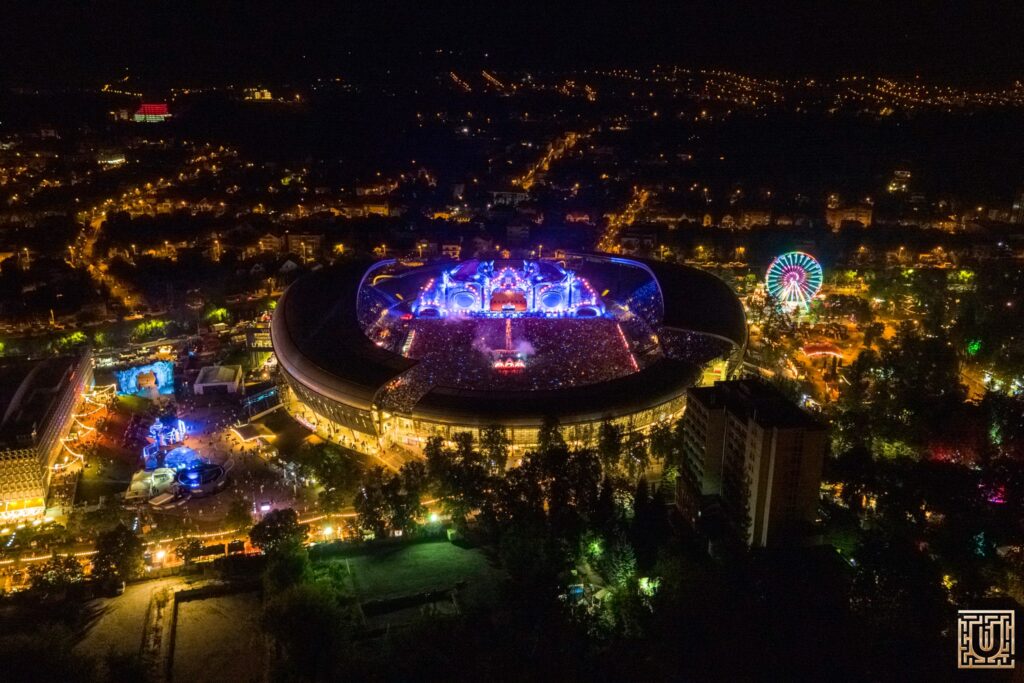 Untold: New chapter opens in September 2021
Held in the heart of Transylvania, in downtown Kolozsvár, the Untold music festival, the other largest music event in Transylvania, combines the myths and legends related to this region with great music, musicians and breathtaking performances and productions to create its own magical land within the fabulous land of Transylvania. However, organizing such a large event during a pandemic wasn't easy in 2021 and brought some conflicts.
In late May, Edi Cheri, the head of marketing and communication of Untold, expressed his anger about the double standards the Romanian government was using, according to him, in terms of the restrictions applied due to the coronavirus pandemic. Chereji said that it is unfair that religious mass events can take place, referring to the Catholic pilgrimage in Csíksomlyó (Șumuleu Ciuc), while the maximum number of participants allowed at a music festival is 500 people.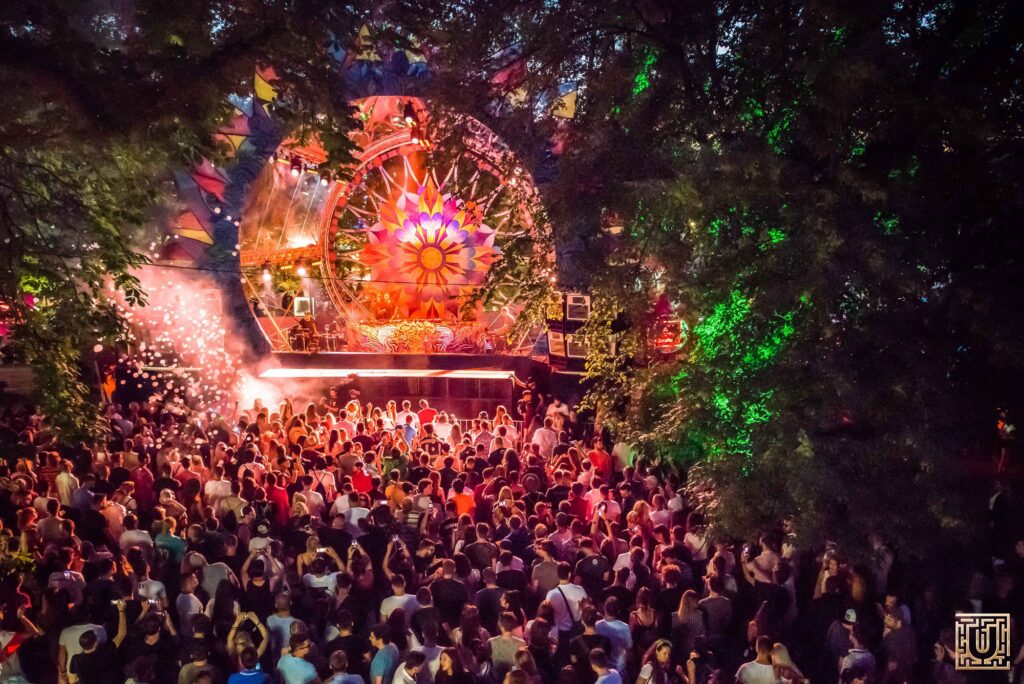 "What is the difference, from an organizing point of view, between a pilgrimage and a festival? You would say that it is thousands of people at the same place, in the open air, during a pandemic. However, there is a difference! We have proposed that ABSOLUTELY every participant at our events has to be vaccinated, tested, or recovered from the disease. If such events  [referring to the pilgrimage – ed. note] can be organized today in May, would it not be normal for the authorities to understand that serious events, organized following all the scientifically proven rules and which reduce the risk of COVID-19 transmission to almost zero, should be permitted at least starting in August?" Edi Chereji wrote on his Facebook page on May 22.
Just a couple of days earlier, on May 19, Untold announced that: "We are doing our best efforts to open the gates this year, and offer you an uncompromising 2021 UNTOLD edition." On June 7, their hopes became reality, as the festival announced the organization of the 6th edition on September 9-12 and September 21 in Kolozsvár. This was possible because the government allowed for large music festivals and events to be organized with more than 1,000 people if all of the participants are vaccinated.
"Sometimes we go through the dark to see the light, to see what lies beyond, to see we are truly together. Let's reignite magic ones again. Untolders, are you ready for a new chapter?" the festival organizers asked, announcing the news in a Facebook video.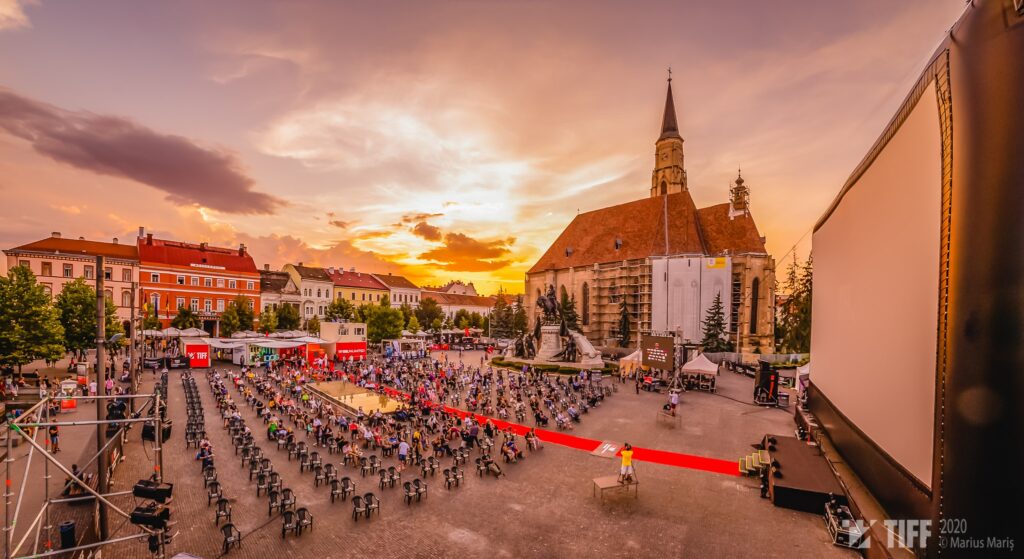 TIFF: celebrating the 20th anniversary with a summer edition
The Transilvania International Film Festival (TIFF), the largest film festival in the region, which takes place in Kolozsvár (Cluj-Napoca), had two possible scenarios for 2021. The first scenario assumed a return to the usual, late-spring period of TIFF, with the initially announced dates of May 28 to June 6. The second scenario considered that the evolution of the pandemic would favor outdoor screenings during the summer, with the team organizing events similar to last year, at several venues with very few people at one screening, following the safety measures. Taking into account the evolution of the pandemic in the country, the festival organizers decided to use the second scenario: They will celebrate the 20th anniversary of the largest international film festival in Transylvania with a summer edition, the final dates being July 23 to August 1.
"2020 was a very challenging year for everyone and for our team as well. We were the first to embark on creating an in-person edition in Europe at such a large scale, in a very tight time frame and with restrictive measures in place. We now have the pandemic experience of running a festival, we can only hope that the context will remain favorable and that the 20th edition will be an unforgettable get-together for fans, friends and dear guests of TIFF," a press release of the festival quotes Tudor Giurgiu, the president of TIFF.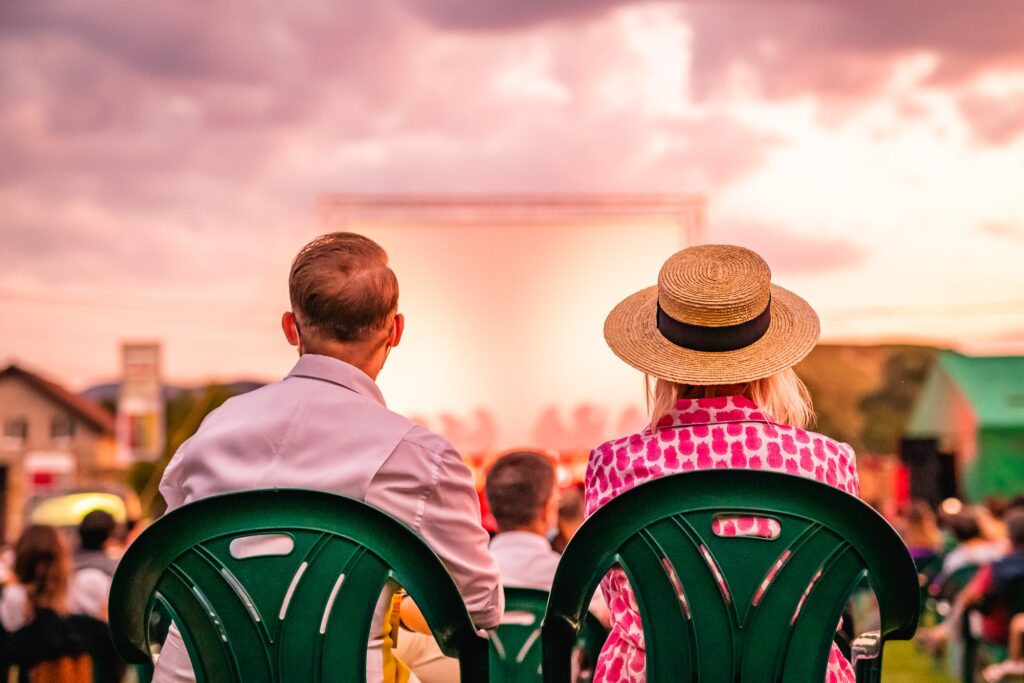 In 2020, the festival, with 159 movies included in the program and screened at 14 venues in Kolozsvár and its surroundings, attracted 45,000 people. As the festival announced in its press release, the same locations will be included in the 2021 program, and screenings will be scheduled indoors as well if the pandemic context permits it.
"It's harder to look ahead at a time when the cinematic experience as we know it is seriously affected, but here we are, 20 years later, with the same determination to create a relevant, attractive, educational and performing event for all those who long for the vibration of a collective experience. With fresh films and anniversary screenings, long-term industry initiatives, cine-concerts, and exhibitions, but also unique locations in a city continuously reinventing itself, TIFF 2021 aims to offers not only a memorable event but also the hope of regaining an almost lost normality," the same press release quotes the artistic director, Mihai Chirilov.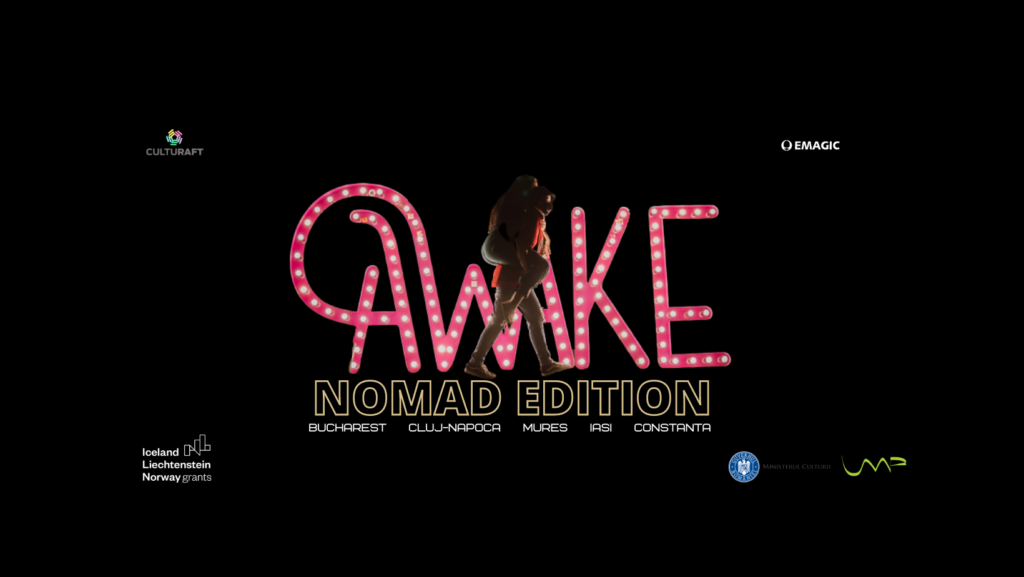 Awake, the nomad festival
The AWAKE festival, the first boutique festival of Romania and set within the Baroque Teleki castle in Gernyeszeg (Gornești), was among the first music festivals last year to announce that they were canceling their 2020 edition.
"Ever since last year's summer, we decided to keep our team together and start working on a plan to get AWAKE back in the shape of a safe festival, adapted to the pandemic. We obviously had hoped to resume work and get back to 'normal' in 2021, but we could not base our festival on hope alone," Laura Coroianu, director of AWAKE Festival declared at the beginning of 2021. That is why the organizers have decided to give AWAKE a fresh start and transform it into a nomad festival, taking place at different locations and dates.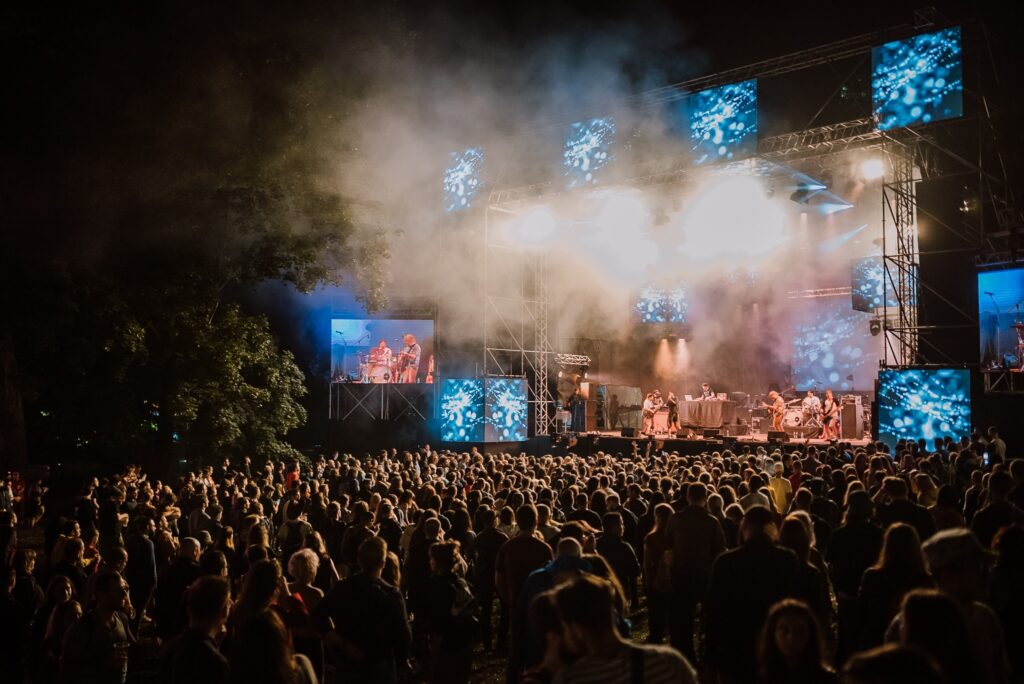 "The pandemic came with restrictions and reluctance to travel, so one of our objectives was to bring back the AWAKE festival feeling, in the homes of the fans, in their own cities. AWAKE is going to adapt this year to the pandemic development and will become a nomad festival, where the safety of the participants and complying with current local legal norms become a priority. We will of course keep AWAKE's DNA of a boutique art, music and ideas festival, remaining loyal to our original AWAKE concept," Laura Coroianu added.
The festival will arrive to the younger generation of Bucharest, Kolozsvár, Gernyszeg, Jászvásár (Iași) and Konstanca (Constanța) on different weekends.
Festivals that have been canceled
Although some music festivals managed to come up with ideas to be able to organize this year's editions, the teams behind several other music events were not so lucky or had no money to prepare a whole lineup and program based on just hope. That is why two large Hungarian festivals, targeting different audiences, have been canceled yet again.
"Dear Friends, dear Vibers! We are grateful for all of your messages that you have sent and for the fact that many of you ask about this year's edition! Unfortunately, it became official today that the fourth edition of the VIBE festival will take place between June 30 and July 3, 2022," the organizers of the Marosvásárhely-based VIBE festival announced on their Facebook Page on June 4. The festival, combining music, arts, discussions, and fashion and targeting the younger Hungarian audience of Transylvania, attracted more than 48,700 participants in 2019.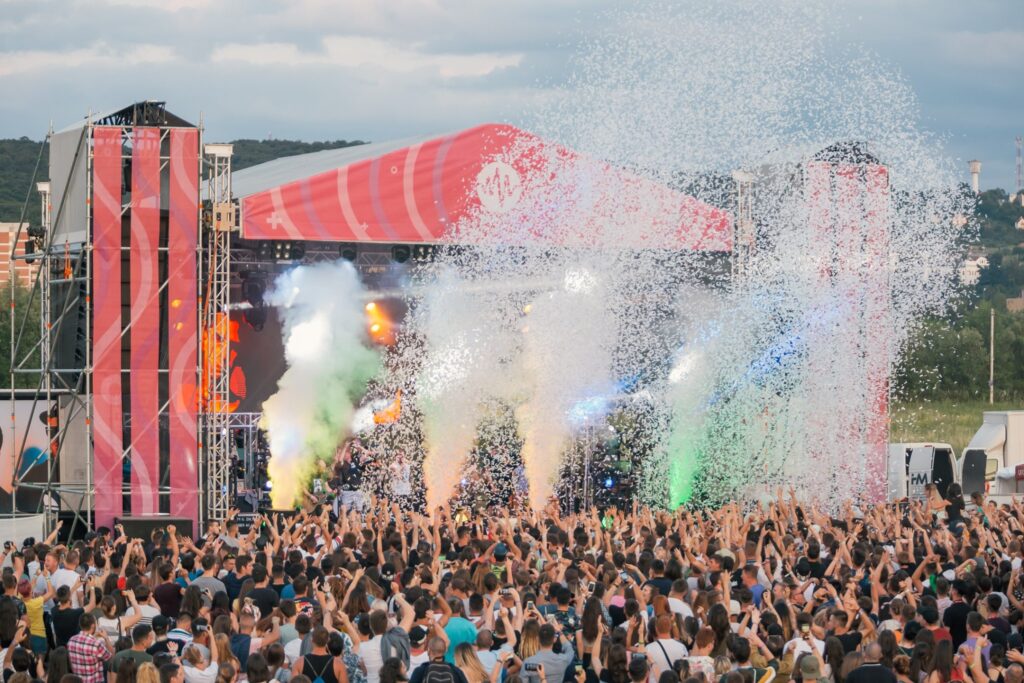 "Like other festivals in Romania, with the current regulations, we cannot undertake to organize a festival of the size and atmosphere that we have called VIBE Festival in recent years. BUT! We have good news as well: In September of 2021, we will organize in Marosvásárhely a FREE concert and presentation series called VIBE: The City Edition. We will announce shortly the exact location, programs and lineup," VIBE announced.
The team behind the largest festival of Szeklerland made a very similar decision: The 31st edition of the Bálványos Summer University and Student Camp – better known as Tusványos – was also cancelled.
"We all hoped that June of this year would not pass without Tusványos. But, our health and safety are more important than anything else, so sadly, we had to make a decision: Tusnádfürdő (Băile Tușnad) won't be loud because of us in 2021. We optimistically share with you our plans for next year, and we encourage you to note this: July 19-22, 2022, everyone has to be at the 31st Tusványos," the organizers of the festival announced on their Facebook page.
Several other music festivals are preparing this year's edition, but, most probably due to the uncertainties, have not announced their program, lineup, or any detail about the event yet. Some of these festivals are: Méra World Music Festival organized in Méra (Mera) between July 29 and August 1, 2021, the Double Rise Festival organized in Torockó (Rimetea) between August 12 and 14, 2021, and the Early Music Festival of Csíkszereda (Miercurea-Ciuc) from July 10 to 18, 2021.
Title image: Attending such festivals in 2021 might give a sense of normality. Photo: Electric Castle