Culture
Romania's most spectacular music festival starts today
#MeetMeAtTheCastle is the motto of Electric Castle festival, one of Romania's largest music festivals organized at the most spectacular location, at the Transylvanian Versailles, the Bánffy Castle of Bonchida/Bonțida. By mixing arts and technology with an eclectic musical line-up, unique architectural concept and the breathtaking scenery of the amazing castle, Electric Castle redefines the way people interact with a music festival.
The festival, whose seventh edition starts today, has got several attractive qualities. First of all the line-up: Florence + The Machine, Limp Bizkit, Nils Frahm, Thirty Seconds To Mars, Bring Me The Horizon, Chvrches, Infected Mushroom will play among others on the stages of the festival. But it not only brings the biggest names of the music industry to Bonchida, but presents local musicians and bands as well.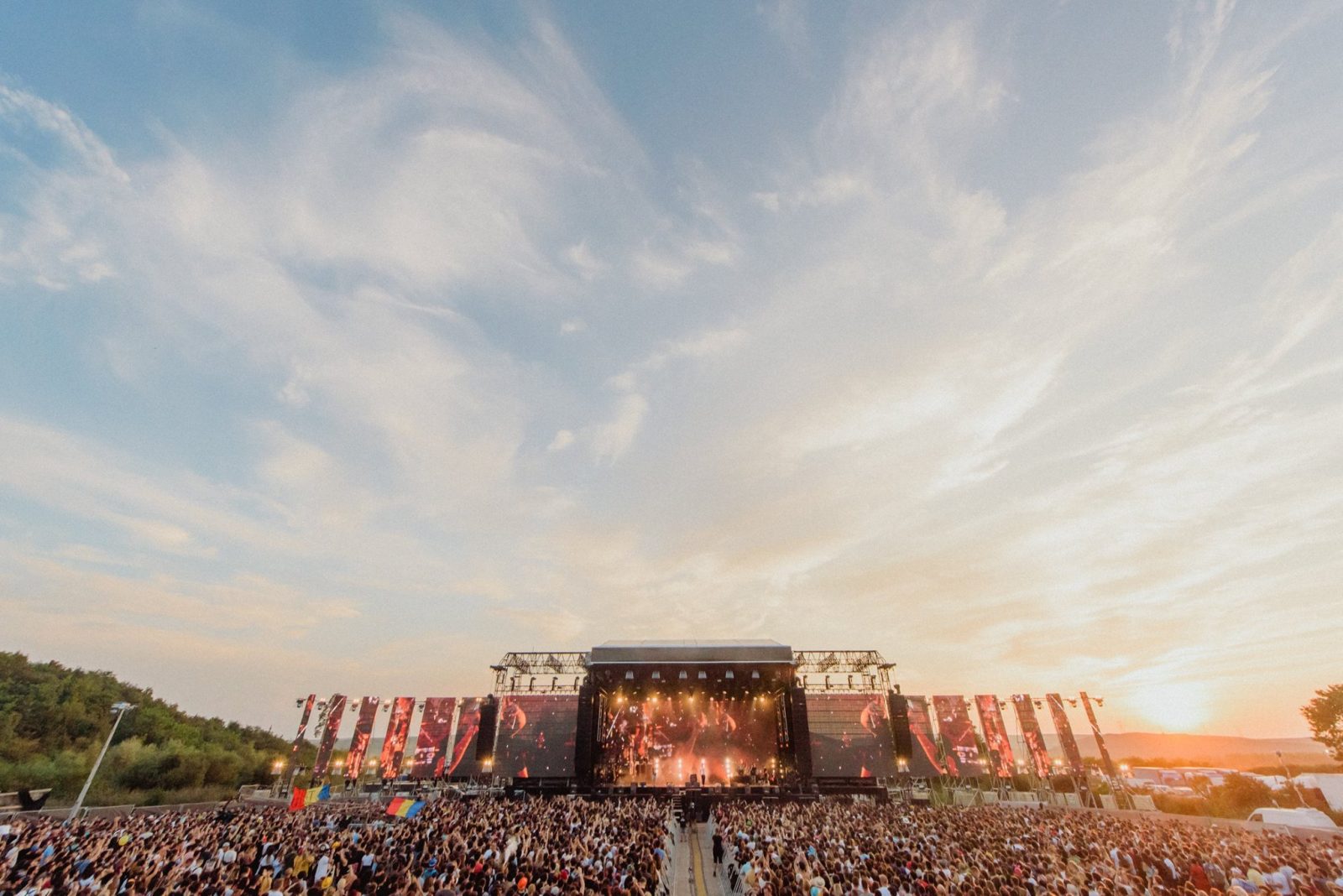 The festival's second great quality is the fact that it is one of Europe's few truly 24-hour festivals. Festivalgoers can enjoy art, do some sport, learn something new about the latest technologies during the days, before the concerts. This year, for example, the organizers will turn the castle into a new media installation with several art projects.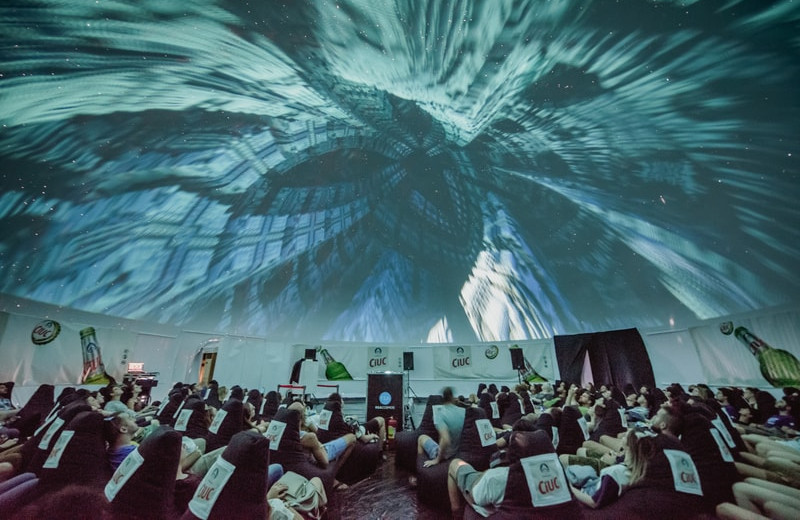 Thirdly, we must mention the location and how the territory of the festival is managed. The Bánffy Castle was built from the 16th century to the mid-19th century, it has got Renaissance, Baroque, Rococo, Classicist and Neo-Gothic features. The last inhabitant of the building was Count Miklós Bánffy, who left the castle in October 1944, fleeing German occupation. The retreating German troops looted and burned down the building, while the Romanian nationalization, inadequate use, and lack of preservation led to the rapid deterioration of the state of the buildings. Since 2001, Transylvania Trust has been working on its restoration – you can read more about the castle on their website.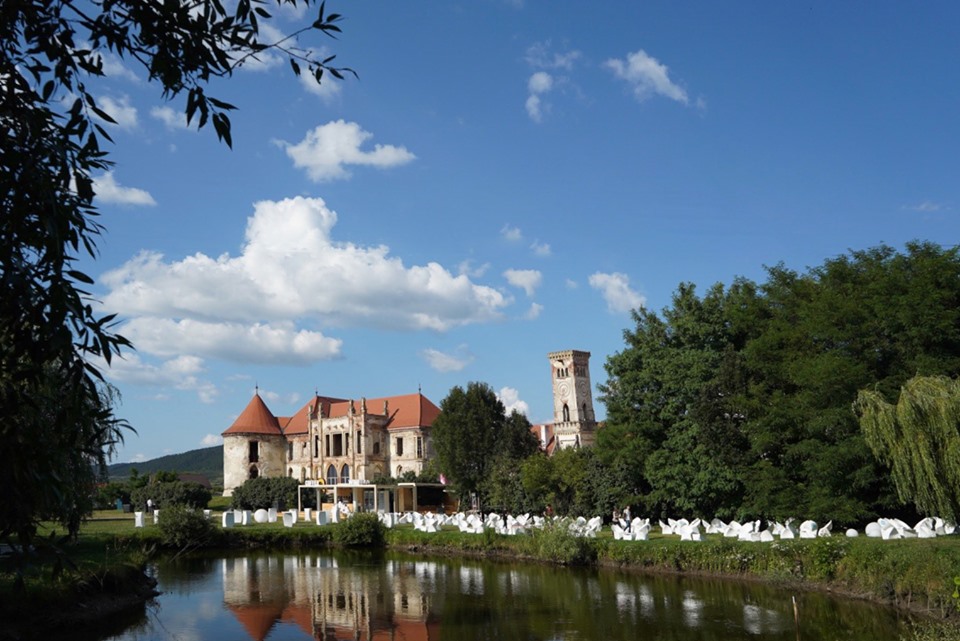 The castle also had the most beautiful Transylvanian castle park, which in now the home of the festival. Not less than 300,000 sqm, the surface of the festival is transformed into a magical and breathtaking land, walking by the lake, in little forests and clearings every festival-goer can find hidden stages, nice chill zones, unique installations.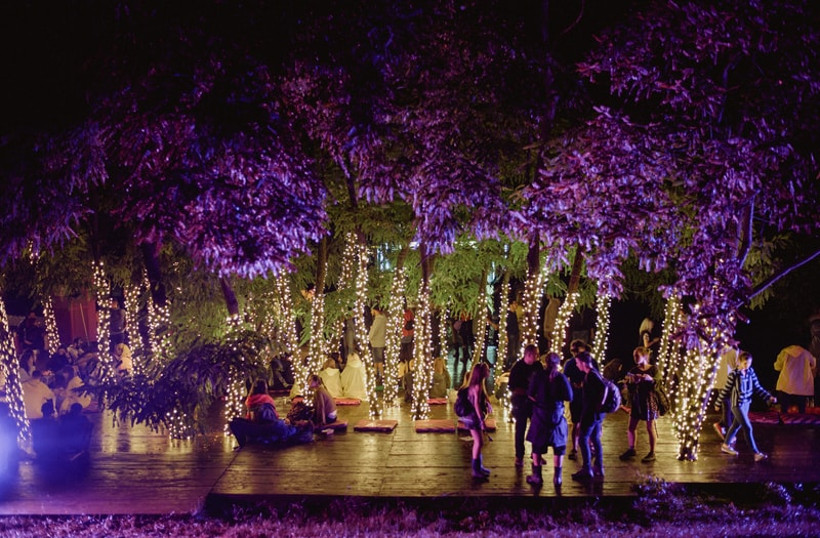 Last, but not least it is environmental friendly, and promotes green attitude among its public. Last year it had an eco stage, which used energy produces by the festivalgoers. Andd it is the first music festival to be accessible to hearing-impaired people, giving them support to enjoy the event.
More information about the event can be found at www.electriccastle.ro.
Title image: Not less than 300,000 sqm, the surface of the festival is transformed into a magical and breathtaking land. Photos: Electric Castle