Úz Valley Cemetery
Csaba Böjte: laws should apply to everyone equally
Thousands of people participated in the 25th commemoration of the World War II battle in the Úz Valley on August 26. The cemetery – which on June 6, 2019 served as a battlefield of an artificially generated ethnic conflict – and its surroundings were filled with Hungarians who came to pay homage to the memory of the fallen Szekler soldiers who faced the Russian army on the same day in 1944 (via Székelyhon).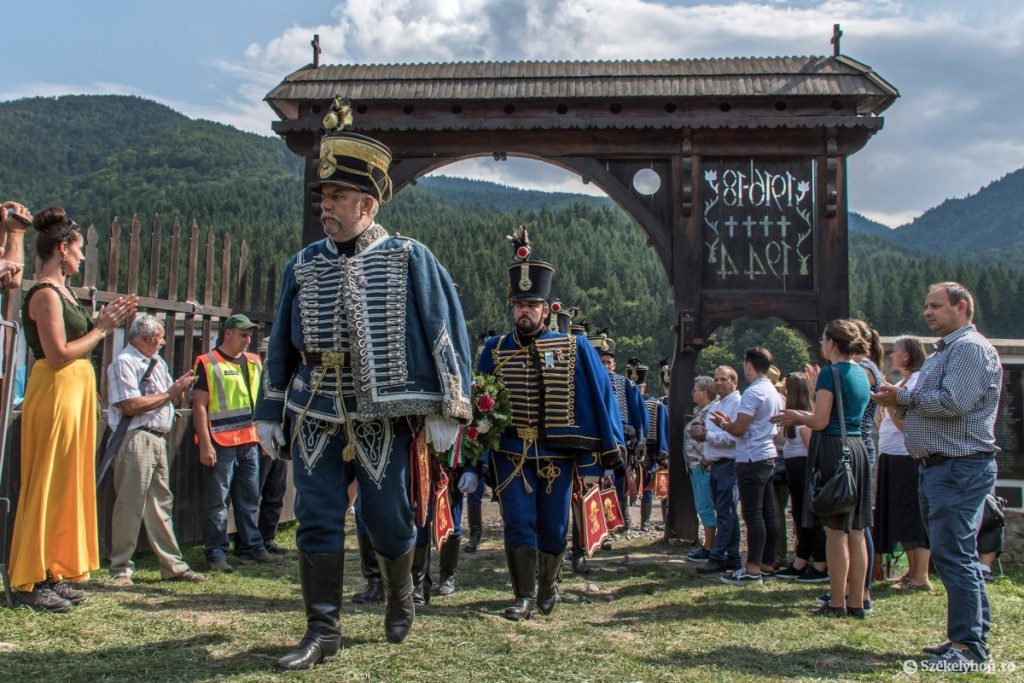 The commemoration ceremony started with Csaba Borboly's speech, who greeted the crowd and Mihály Bartha, a soldier who participated in the aforementioned battle. "Our joint presence bonds us together, the Hungarian community, and our hearts beat together, no matter where we come from. Also, we show power to those who want this land, which has been our home for a thousand years," he said.
Franciscan monk Csaba Böjte said that when asked to speak at the event,  wondered what would have been Jesus' message to the people gathered here at the scene of the ugly June incidents. According to Böjte, he would have informed the people with facts, such as the European elections from this spring, when 500 million people lined up against each other. It is the sign of God's love that no one died and there were no civil wars. "In Europe, many people can decide on very important things without a single drop of blood," Böjte sais.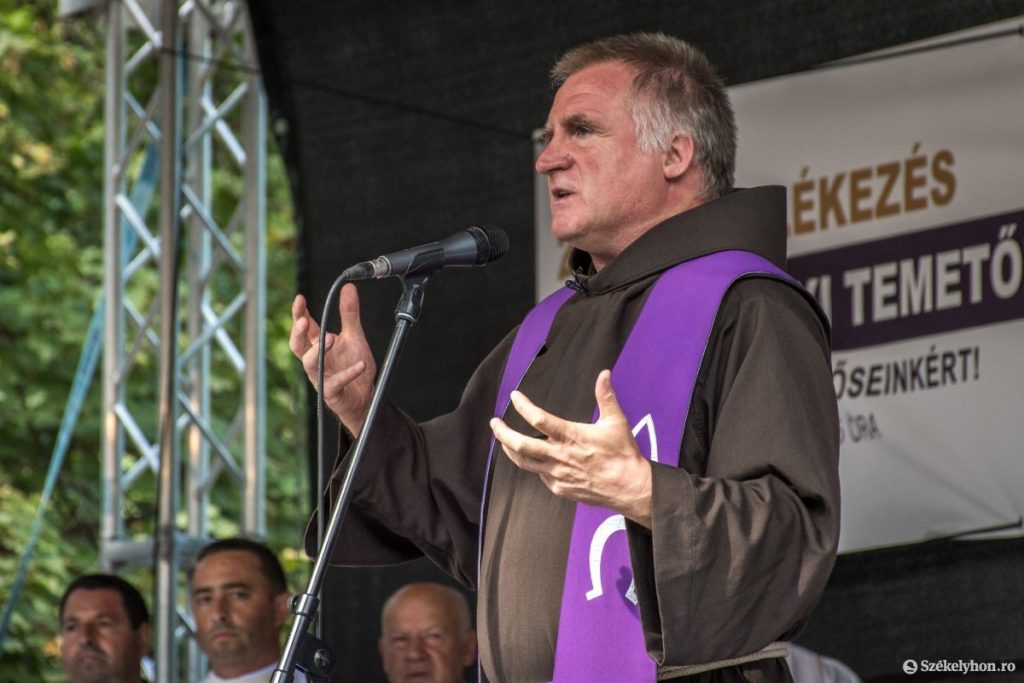 "Our nation has faced many cruelties, but we are here now, together. Our duty is to take the stone thrown at us and build a bridge from it. Only together can we form this country into a Fairy Garden. Somehow we have to tell our Romanian brothers that the problem isn't about the position of a cross in a cemetery, but that our teachers and youngsters leave us. We have to encourage Romanians with good intensions to understand: if there is tension in a society, then it's impossible to achieve any result," Böjte said.
"If our work and money is good for this country – which we pay as taxes – then our flag, anthem, and language should be good as well. The laws should be applied to everyone equally," the Franciscan monk highlighted.
As we previously reported, the legality of the concrete monument and Orthodox crosses erected in the Úz Valley cemetery are highly questionable. The unmappable bureaucratic machinery allows some players – such as the Dărmănești mayor – to access back doors and skew the law to their own will, which raises serious questions about the integrity of the Romanian judicial system and the existence of a double standard.
Title image: Hungarians commemorate World War II battle in the Úz Valley (source: szekelyhon.ro)