Sport
Transylvanian Hungarian nominated for Puskás Award
Young Transylvanian-born Hungarian footballer, Dániel Zsóri's bicycle kick goal is also on the FIFA Puskás Award's nomination list this year. The 18-year-old striker born in Nagyvárad/Oradea (which town is in Partium, and not in historical Transylvania to be precise) is the first Hungarian player who got nominated in the history of the award named after the most famous Hungarian footballer of all times, Ferenc Puskás.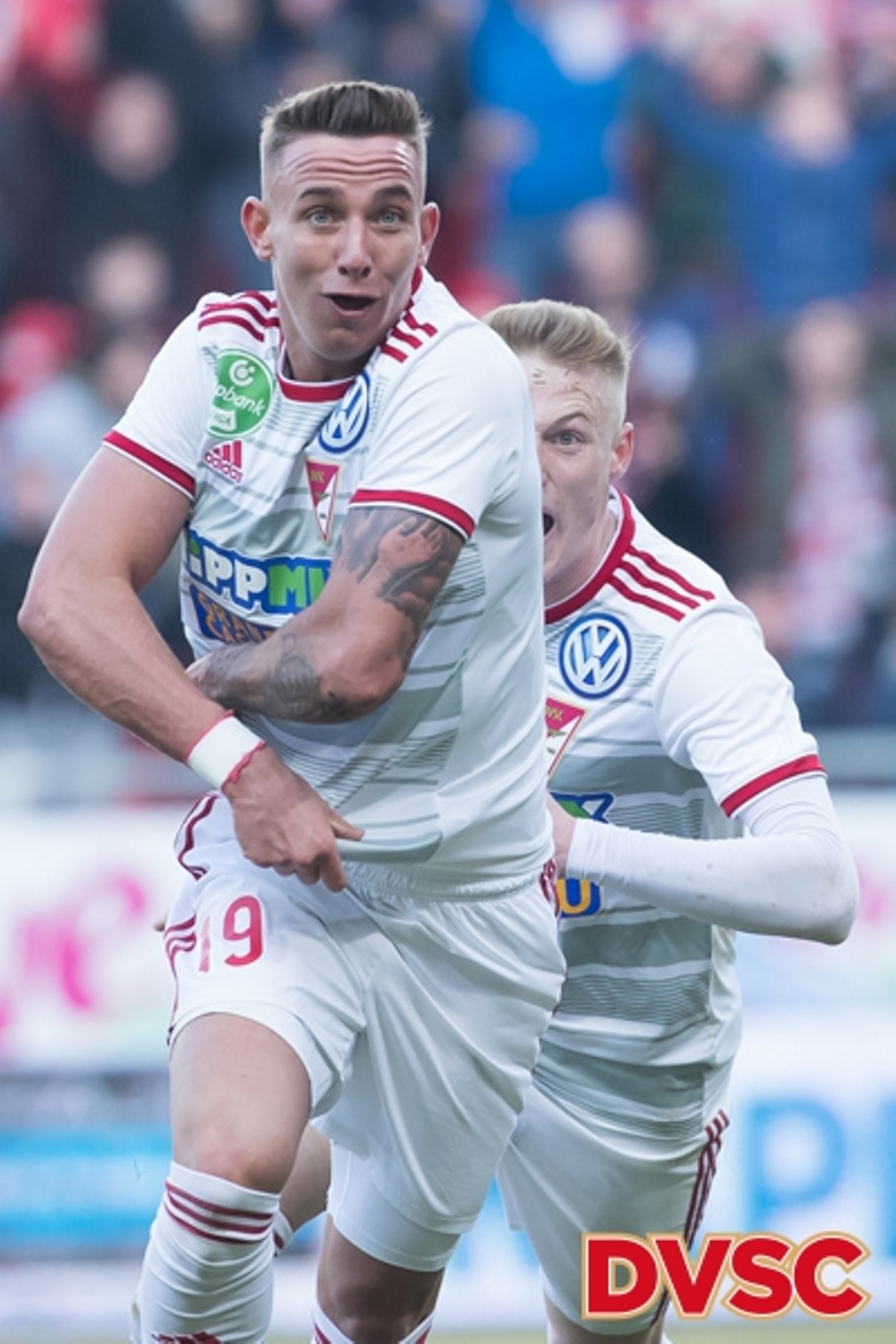 Zsóri scored his remarkable goal this February in the Hungarian Championships at his debut game in Debreceni VSC against that season's champion Ferencváros. DVSC's talented player stepped on the field in Debrecen in the 81. minute of the game in his first ever 1st League match when the score was 0:1 for Ferencváros. A few minutes later the home team equalized with Dániel Tőzsér's penalty, then in the extra time Zsóri scored his wonderful bicycle kick winner goal following the assist of Ádám Bódi.
Dániel Zsóri was born in Nagyvárad in 2000 then spent his childhood in the small village of Simonyifalva/Satu Nou, near Arad. At age of 11 he arrived to Békéscsaba, Hungary where he spent his next 5 years, and after the experts of Debrecen Football Academy discovered him, he continued in Debrecen. He got into DVSC's first team in the winter break of the 2018/2019 season, after he kept scoring goals in the academy team. The spectacular bicycle kick goal – which is now nominated for the Puskás Award – wasn't coincidental as Zsóri has been practicing this move since his early childhood.
The young Hungarian is competing for the Puskás Award with world-class players like Lionel Messi (FC Barcelona) or Zlatan Ibrahimovic (LA Galaxy), but we can find among the nominates also players like Fabio Quagliarella (Sampdoria), Juan Fernando Quintero (River Plate), Andros Townsend (Crystal Palace), Matheus Cunha (RB Leipzig),  and even three female players as well: Ajara Nchout (Kamerun), Amy Rodrigues (Utah Royals) és Billie Simpson (Cliftonville Ladies FC).
Registered users can vote for the most spectacular goal of the year at the FIFA website. Voting will be closing on the 1st of September, and then from the first three goals receiving the most votes from fans a jury of legendary players will choose the final winner. The winner of the 11th Puskás Award will be announced on the 23rd of September in Milan, at the annual FIFA Gala.
Previous winners of the Puskás Award:
2018: Mohamed Salah (Liverpool)
2017: Olivier Giroud (Arsenal)
2016: Mohd Faiz Subri (Penang)
2015: Wendell Lira (Goianésia)
2014: James Rodríguez (Columbia)
2013: Zlatan Ibrahimovic (Sweden)
2012: Miroslav Stoch (Fenerbahce)
2011: Neymar (Santos)
2010: Hamit Altintop (Turkey)
2009: Cristiano Ronaldo (Manchester United)
Related: 18-year-old Hungarian Dániel Zsóri wins Puskás Award
Title image: Dániel Zsóri scoring his bicycle kick goal on his debut game in the Hungarian Championships  on 16. February 2019. (Photo: Szilvia Micheler)