History
Temesvár opens new Reformed church
The Hungarian Reformed community of Temesvár/Timișoara opened a new church on Sunday, the 30th anniversary of the beginning of the Romanian Revolution, which began in this western Romanian city.
The opening worship was led by Bishop László Tőkés, the Reformed pastor who was the focal point of the early protests of the revolution back in 1989. He was also the initiator of the "New Millennium" Reformed Center which, in addition to the church itself, includes offices, an event center, lodgings and a yet to be built conference hall.
"It (the center) is a statement of our hopes and goals for the new millennium, also showing that we are no longer destitute and homeless," Tőkés said. "Our nation will rise up again and God will be with us."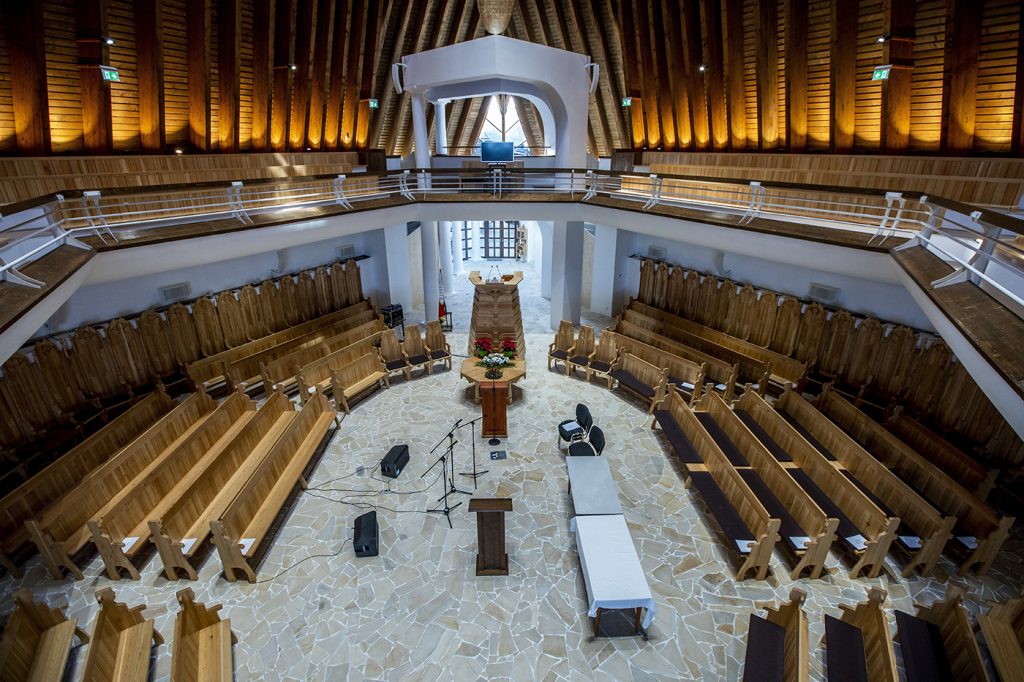 The plans for the center were drawn by world-renowned Hungarian architect Imre Makovecz (1935-2011), one of the most prominent proponents of organic architecture, at the request of Tőkés. The real estate was donated to the local Reformed congregation by the city, and construction took 20 years due to intermittent funding.
It was supported by donations from the congregation, the municipality and EU funds, but the largest chunk was contributed by the Hungarian State. Total cost of construction so far stands at EUR 7 million. The final push for completion came after the Hungarian government decied in 2015 that if practicable, all of Makovecz's feasible projects should be completed to the extent European Union and Hungarian budgetary resources allow it.
It is also the largest non-commercial construction of the local ethnic Hungarian community since the city became part of Romania 100 years ago.
"Dear brethren, miracles do exist," István Gazda, the Reformed pastor who has overseen the construction since its inception said. "The construction took a good twenty years. There were times when we almost lost hope that it would ever be completed, but we looked upon the Lord, kept our faith and built the church."
Related: László Tőkés wins trial against ex-Securitate leaders
Images: MTI/Tibor Rosta