Úz Valley Cemetery
Szekler politician's penalty for Úz Valley human chain invalidated
The Csíkszereda/Miercurea Ciuc Court in the first instance invalidated the gendarmerie report in connection to the RON 3,000 (EUR 620) penalty given to President of Hargita/Harghita County Csaba Borboly. The fine was for helping to organize the human chain formed in front of the Úz Valley military cemetery on June 6 of last year.
The Hargita County Gendarmerie fined Csaba Borboly RON 3,000 (EUR 630) for being one of the organizers of the human chain – formed by ethnic Hungarians from Hargita and Kovászna/Covasna counties – on June 6, 2019, in the Úz Valley. The chain was formed to prevent the arriving Romanian nationalist crowd from breaking into the WWI-era Austro-Hungarian military graveyard.
According to the report, which was delivered to Borboly via post, he received the RON 3,000 penalty, under law no. 60 of 1991, for the organization and staging of an unannounced event in front of the Úz Valley military graveyard.
The report was not written on the spot but only five days later, on June 11 in the gendarmerie headquarters, and then forwarded to Borboly. Authorities acted similarly in the case of President of Kovászna County Róbert Grüman, who also received a RON 3,000 penalty with the same explanation.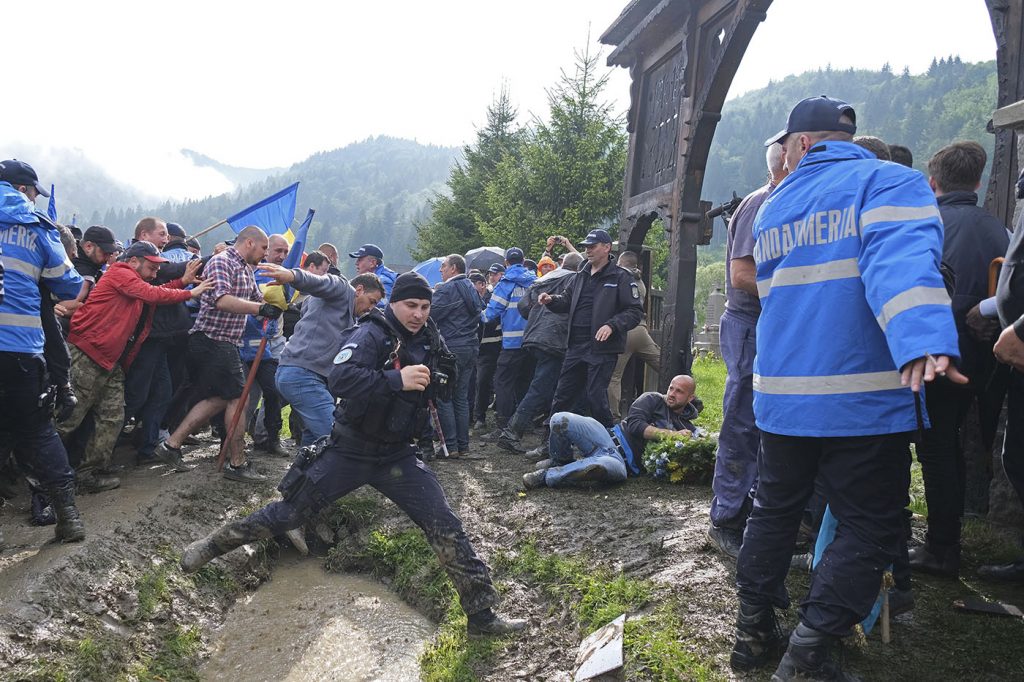 Both Szekler politicians who were fined asked for the invalidation of their reports. While in the case of Grüman, the Csíkszereda Court invalidated his report last October, Borboly had to wait for the same until just last week. An appeal was lodged by the gendarmerie against the decision in the Grüman case, but it was rejected by the Hargita County Court this March so that decision became non-appealable. The recent invalidation of Borboly's penalty is still not legally binding, so an appeal can still be lodged against it.
Title image: Ethnic Hungarians (Szeklers) forming a human chain and praying silently on June 6, 2019, in the Úz Valley to prevent the arriving Romanian nationalist crowd from entering the Austro-Hungarian graveyard. (Photo: Attila Pinti/szekelyhon.ro)