Sport
Székely astuteness will be needed – Sepsi OSK
The Sepsiszentgyörgy/Sfântu Gheorghe based Sepsi OSK is going to start the new season in the Romanian 1st League this week under the directions of Csaba László after the Székely team signed the contract with him earlier in the summer. László has worked in numerous countries around Europe, and among others he was the coach of  30 times Hungarian champion Ferencváros, and the Hungarian team of the Slovakian championship, DAC. He also worked with the Hungarian national team as assistant manager. He won the Manager of the Season award both in Hungary and Scotland before, but this is the first time for him coaching a team in the Romanian 1st League.  Csaba László – who was also born in Székelyland – was talking to szekelyhon.ro about his homecoming and about his plans.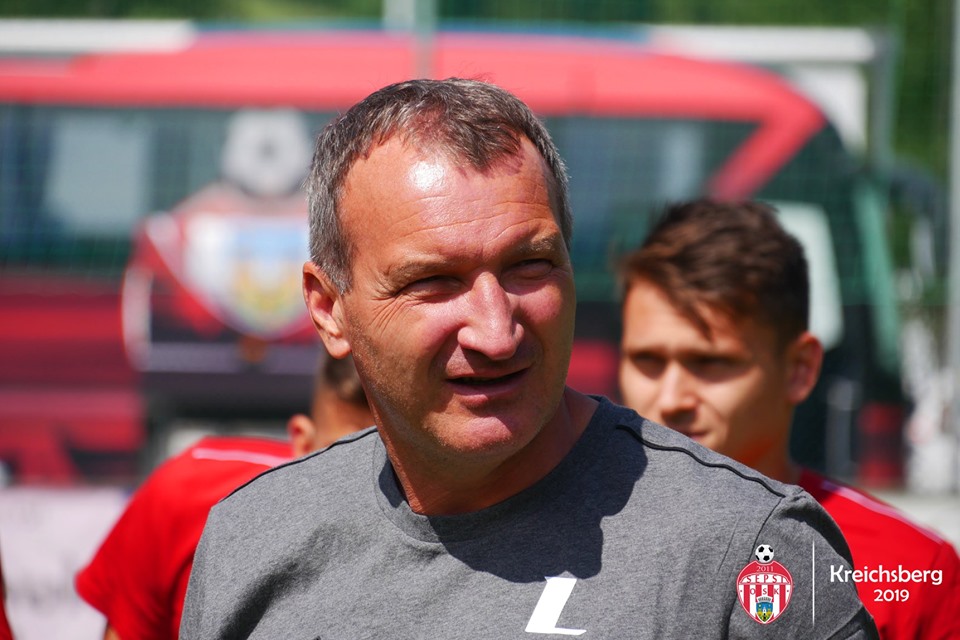 – What did you find in Sepsiszentgyörgy and how much are you satisfied with it?
– Sepsi OSK is a young and developing club. What I saw, and what I experience every day, that the club is driven by heart and soul. But relying on my years' experiences,
I have to say that we have to rather put aside our feelings, and use also our heads.
The people working at the club are real heart and soul personalities, what is really invaluable. I'm Székely too, so I fully understand this attitude, because consciousness and origin are part of our identity, but on the other hand we have to use are brains much more. In this professional world everybody should put the club's interests into the first place. But I don't want to be misunderstood, we should not be distancing ourselves from the spirit of Sepsi OSK, but we also should be more clever sometimes -or if you like- we should use more Székely astuteness.
– The championship starts this week. How much is the team ready for it, in your opinion?
– We are facing with hard times due to the fact that lot of our players has left the team. Expectations are also high, because the team made it to the play-off in the last season. I have great respect for Mr. Neagoe, who also took over the team in difficult times, and despite of that managed to keep it in the 1st League, moreover the following year even reached the play-off. Now the most important thing for us putting together the team which we have in our mind. We have really short time for this and the preparation also seemed to me a little bit chaotic since twelve players left the club -furthermore eight out of them used to be constantly in the first eleven-. We have to build up a completely new team, which is quite difficult so far, because we have to pay great attention to only signing such footballers, who both match to our conception, and whom we can also afford at the same time.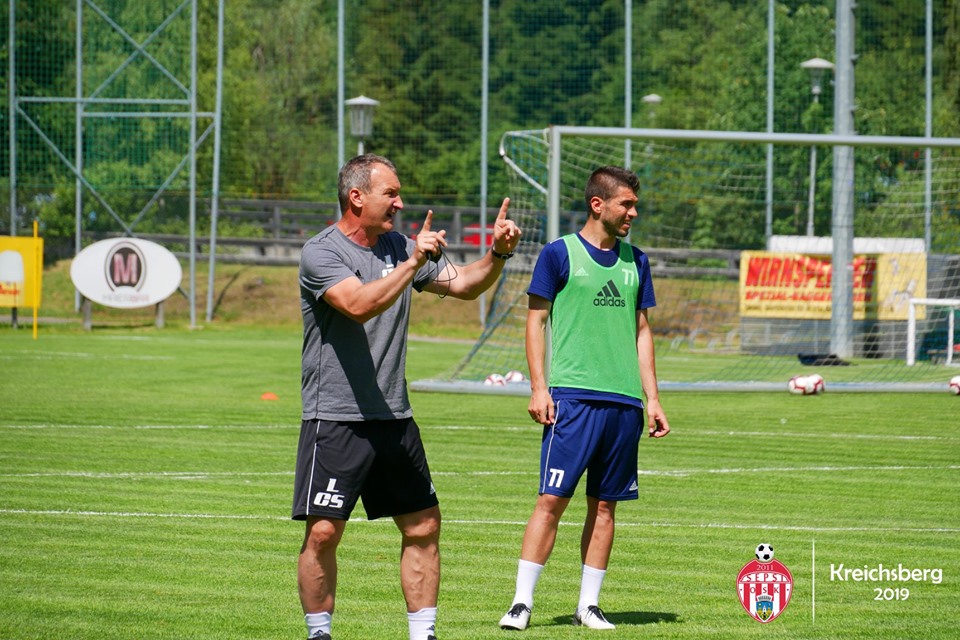 This is a time consuming job, and then we also have to create the team cohesion, and furthermore we are playing our first game in the championship this weekend, and we are not fully prepared yet. We have also made some mistakes with the new players, but the ones who are here right now, will be able to substitute the players leaving. My aim is to sign such contracts which result will be that next year we won't need to start over again everything and we won't need to build another completely new team.
– What were your first impressions about the football in Romania in general? Did you have any surprises?
– The biggest surprise for me was, that not much has changed since I left. As time flies by we always expect some positive improvements. For me this positive change is that -thanks to Sepsi OSK- Székelyland has a team in the 1st League. On the other hand what surprised me that -without any exceptions -there are lot of foreign players in each club.  It is not like it used to be in the 80's and 90's, the clubs are not participating in the group stages of the European Cups, and the National Team is not doing so great either.  The number of the teams had been decreased in the 1st League, and -in my opinion- the competition format is also mistaken. In the Romanian football in general many further modification would be necessary , and now -that after a long time I came home to work-, I feel myself in some kind of a pioneer role a little bit.  I think that with the many years' experience I have, I will be able to share some ideas, which will be worth listening to.
[Sepsi OSK plays its first match of the season on Friday -12. July 2019- against FC Voluntari. The game starts at 18:30 EET]
Related: Sepsi OSK: We will not endure the anti-Hungarian attitude anymore
Title Image: After Csaba László signed the one year contract to Sepsi OSK on 29. May 2019. (from left to right: Club Director Attila Hadnagy, Club President László Diószegi, Head Coach Csaba László and  Sporting Director,János Bokor (who since this has left the club). (Photo: Sepsi OSK Facebook)