Sport
Sepsi OSK reaches Romanian Cup Final Four
The Sepsiszentgyörgy/Sfântu Gheorghe football team of Sepsi OSK advanced to the Romanian Cup semi-finals for the first time in its history, after beating second-league team Petrolul Ploiești 1-0 yesterday.
The game, which was held in Ploiești Wednesday afternoon, started badly for the Szekler team due to an early injury of Sepsi OSK player Safranko who had to be replaced by Dumiter. Then, the home team missed its first big chance to score when the young Saim's shot hit the crossbar. Sepsi OSK's reply arrived ten minutes later, but István Fülöp's shot just missed the goal. From this point on, the Szekler team led with a more dangerous offense. This finally resulted in a goal in the 35th minute, when substitute Dumiter headed the ball into the net off of a terrific pass by Carnat, .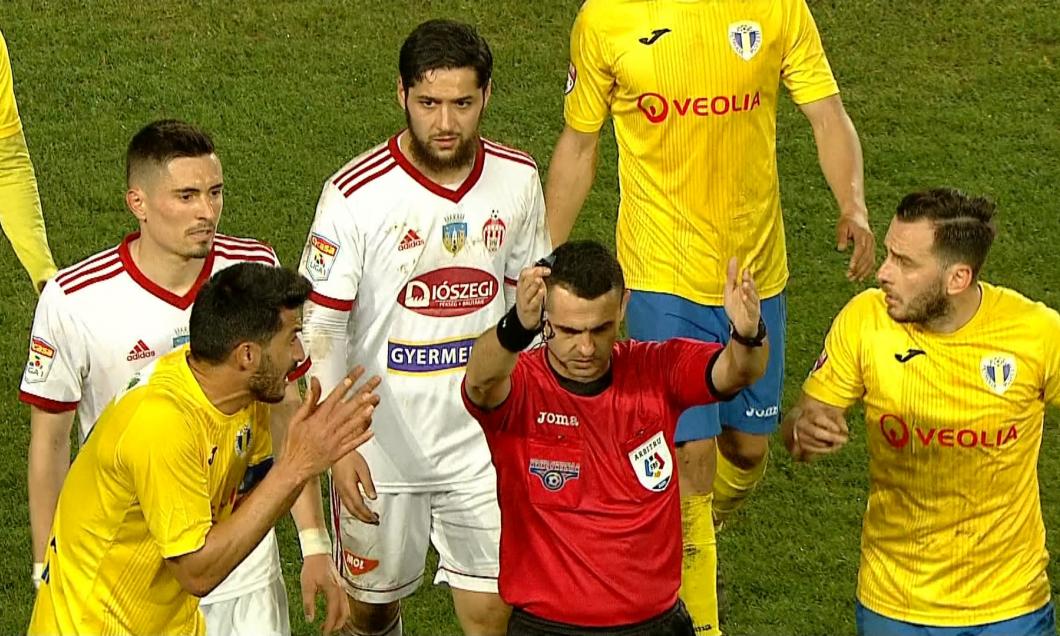 After the break, the guest team couldn't create any good opportunities to score, while on the other side, just like in the first half, Saim had the biggest chance to score, but, again, his shot went over the crossbar. Sepsi OSK was pushing hard in the last fifteen minutes because they wanted a second goal in order to secure a victory. Ștefănescu came close twice, but his first chip sailed over the crossbar, then his second shot was superbly saved by Petrolul's goalkeeper.
Then, in the 89th minute, referee Iulian Călin stopped the game due to xenophobic and anti-Hungarian phrases being shouted by home-team fans.
"Out, out with the Hungarians from the country!"
– they cried. Unfortunately, this kind of behavior in Romanian football stadiums is quite common, but it is unusual that the game actually gets stopped by the referee because of it. The match finally continued after a ten-minute break, but in the last couple of minutes that were left, no further goals were made.
With this victory, Sepsi OSK reached its biggest-ever success in the Romanian Cup, and it's not over yet, as the team is now headed to the Romanian Cup semi-finals.
Title image: Sepsi OSK beat Petrolul Ploiești to 1-0 on March 4, 2020, and advanced into the Romanian Cup Final Four. (Photo: digisport.ro)