History
Romanian MoD: Úz valley graveyard changes illegal
The Romanian Ministry of Defense said any modifications of international war memorials in Romania can be made only with the preliminary approval of the National Heroes' Memory Office (ONCE), which is a subordinated organization of the ministry. And this office – since its foundation in 2004 – has never approved any modification of the Úz Valley military graveyard.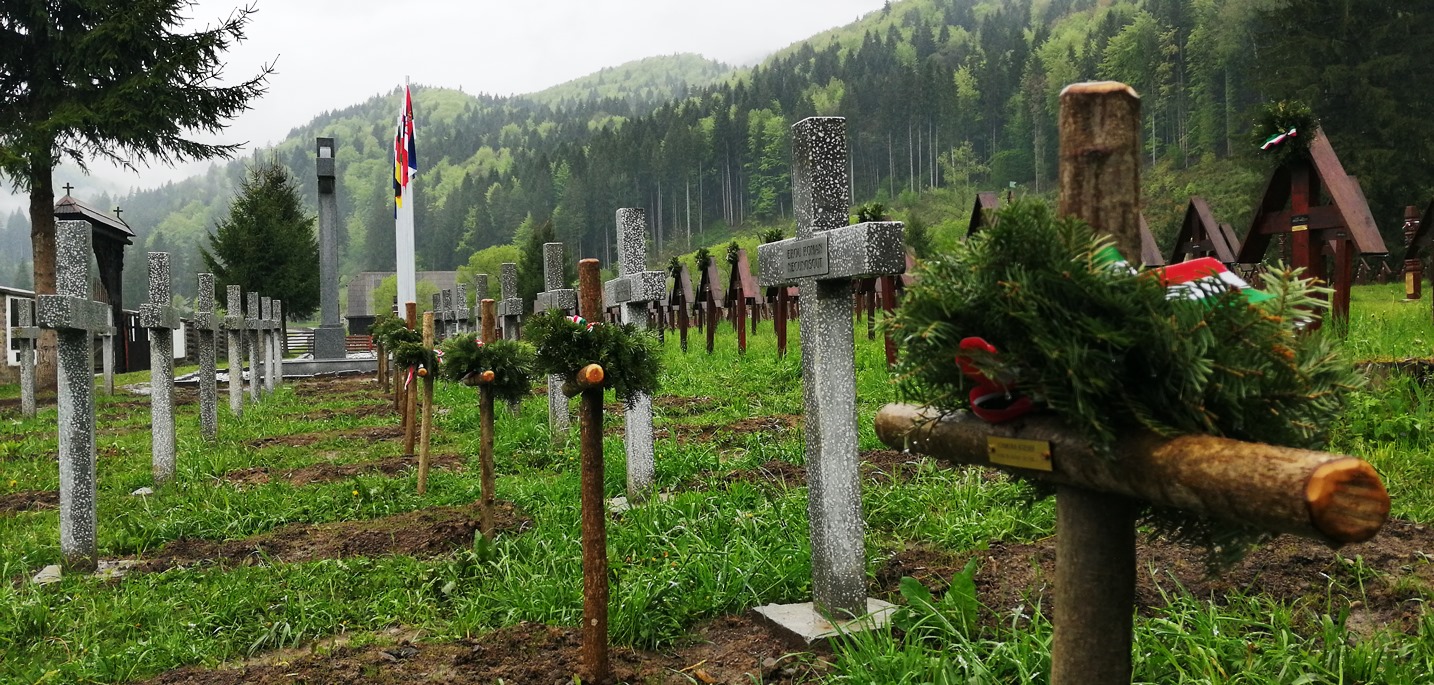 The Ministry stated its case about the Úz Valley military graveyard – where the council of Dărmănești (Dormánfalva in Hungarian)  set up a Romanian parcel in April–  at the request of anti-Hungarian blogger Dan Tanasă. (We have already written several times about his attacks against the rights of the Hungarian minority living in Transylvania. Six examples of his actions only from the last couple of months: 1, 2, 3, 4, 5, 6)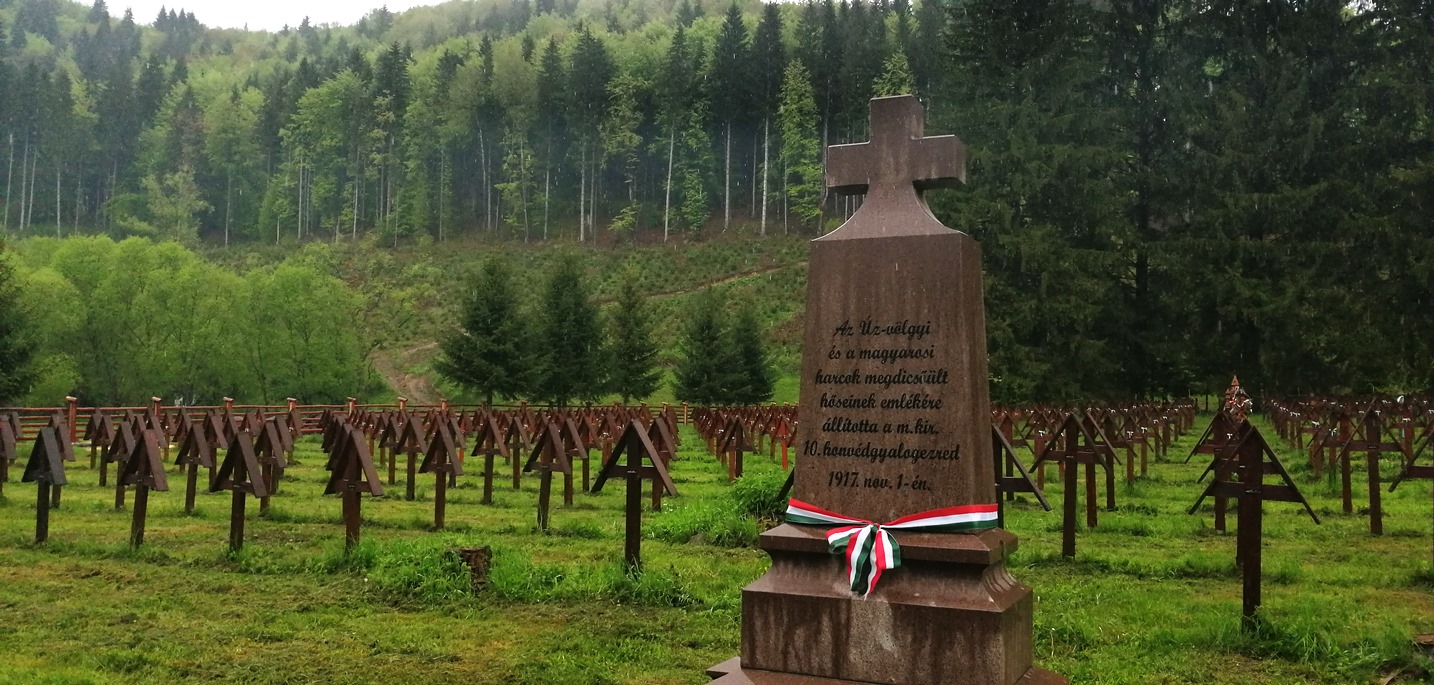 The MoD said that ONCE has never approved any modification of the Úz Valley military graveyard, adding that the graveyard was "evolved by the Romanian Heroes' Memory Circle". According to the opinion of the Ministry, more than 1,300 soldiers were buried in the graveyard by the end of WWII. During the nationwide inventories of 1984-85 and 1988-89 the military graveyard in the Úz Valley was listed as belonging to the Csíkszentmárton/Sânmartin municipality of Hargita/Harghita County, as a cemetery where Hungarian, Romanian, German, Russian, Italian and Serbian soldiers are buried. According to the Hungarian News Agency (MTI) this phrasing is important, because by using it:
the Ministry acknowledged both that the cemetery is in Hargita county and that it has international nature.
The drawings and notes of the cemetery's 1926-27 modification also surfaced. According to these, at that time 1,197 soldiers were buried in the graveyard: 794 Hungarian, 242 unknown, 121 German, 22 Russian, 11 Romanian, 3 Serbian, 2 Italian, and 2 Austrian. On the hand-drawn map of the cemetery the Romanian company in 1927 marked six Hungarian, one Austrian and one German parcel.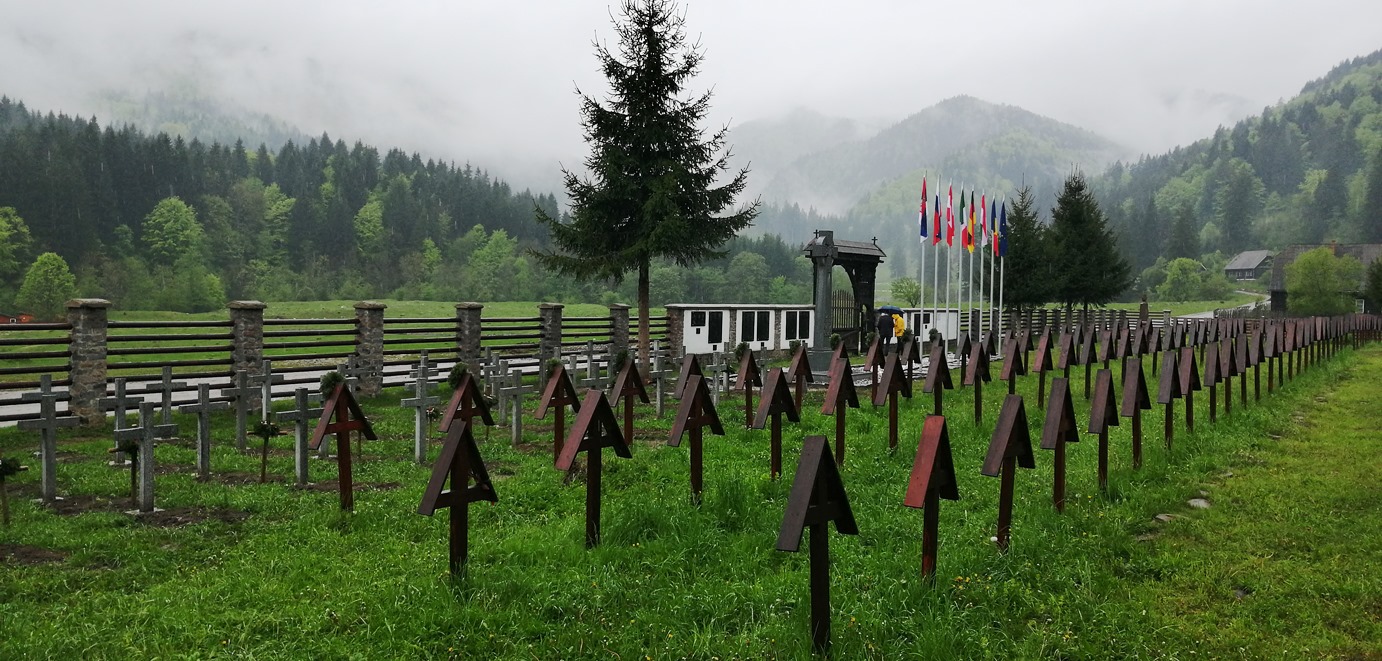 The Ministry of Defense is the fourth state institution to declare that the council of Dărmănești acted unlawfully, when creating a Romanian parcel in the graveyard. Earlier both the Ministry of Culture and the National Construction Authority declared that it the city council acted without authorization and also the Public Procurement Authority also said so. At the same time the Ministry of Culture also declared it didn't approve either the earlier reconstruction of the graveyard supported by the Hungarian Government.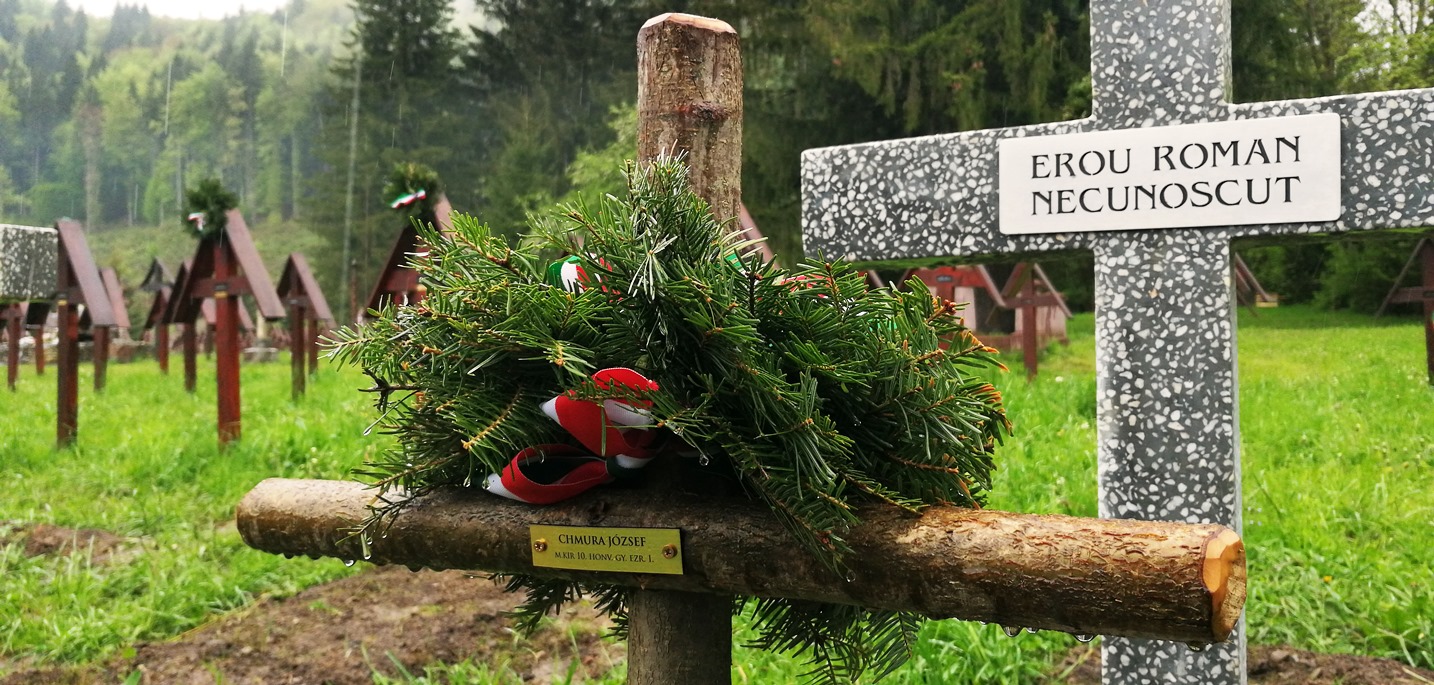 Last week the Csíkszentmárton municipality closed down the cemetery (in order to prevent possible provocations), an order later repealed after the Prefect of Hargita County challenged it in an administrative court. Following this, Csíkszentmárton decided that the graveyard can only be visited on Sundays, subject to preliminary registration.
Title image: Úz Valley military graveyard on 15. May 2019. (Photo: Attila Szoó)