Politics
Another Transylvanian town fined for Hungarian-only newsletter
It was just two months ago, when Gyergyóremete/Remetea, a village in Transylvania with almost entirely Hungarian ethnic population, was fined for only publishing its newsletter in Hungarian. The village was fined after Romanian blogger, Dan Tanasă, well known for his actions against the ethnic Hungarian minority submitted a complaint to Romanian National Anti-Discrimination Council (CNCD). And this blogger doesn't rest: based on his complaint the mostly Hungarian town, Székelykeresztúr/Cristuru Secuiesc was fined for the same reason, local news portal Székelyhon reports.
The CNCD approved a fine of RON 2,000 (EUR 420), imposed on the administrative unit of Székelykeresztúr. According to the council's decision the Hungarian-only publication discriminates against the population segment that does not speak Hungarian. It also underlines that the periodical, entitled Keresztúri Kisváros, is published by a local administrative institution which should protect the citizen's rights. The decision of the CNCD also mentions that the council of Székelykeresztúr would have agreed to publish Romanian content in the newsletter, but the locals never asked for it. The city was not obliged though to publish Romanian content in the paper.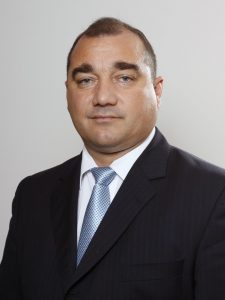 Mayor Emil Rafai said that in the free monthly newsletter local decisions are published in Romanian as well. He also pointed out that they have offered the Romanian members of the community to publish in the newspaper, but they never did.
It's not the first time the blogger submitted a complaint against the periodical. Based on his accusation, in 2013 the CNCD has concluded that discrimination has occurred, but did not impose any penalties. Then a new complaint followed, and in 2016 the CNCD took another decision, in which they gave a notice to the publisher of the newspaper for disadvantageous discrimination.
Székelykeresztúr's population is nearly 10 thousand, 92,47 percent of them being Hungarian.
Title image: Monthly newsletter Keresztúri Kisváros (photo: www.keresztur.ro )