Politics
President Iohannis to receive Emperor Otto prize
President Klaus Iohannis, who accused Transylvanian Hungarians of secessionism and was described as a hate-spewing robot by Hunor Kelemen, president of the Democratic Alliance of Hungarians in Romania (known by its Hungarian acronym RMDSZ), will receive the 2020 Emperor Otto prize from the city of Magdeburg, for his "great merits in European unification efforts," the Romanian Presidential Administration announced.
The award ceremony is being held today, Wednesday, October 14, at the Magdeburg Cathedral (Magdeburger Dom, the Cathedral of Saints Maurice and Catherine), a symbolic place for European history, as it is the home of the grave of Otto I the Great, Holy Roman Emperor for over a 1,000 years.
At the ceremony, Heiko Maas, the German Federal Minister for Foreign Affairs, will read the laudatory speech in the presence of Reiner Haseloff, the minister-president of the federal state of Saxony-Anhalt; Rainer Robra, state minister and head of the state chancellery of Saxony-Anhalt; and Lutz Trűmper, lord mayor of the city of Magdeburg.
The Kaiser Otto prize is granted every two years to personalities or organizations of great merit for their work in the European unification process and in promoting European thinking. The award was delivered for the first time in 2005 to mark the 1,200 year existence of the city of Magdeburg.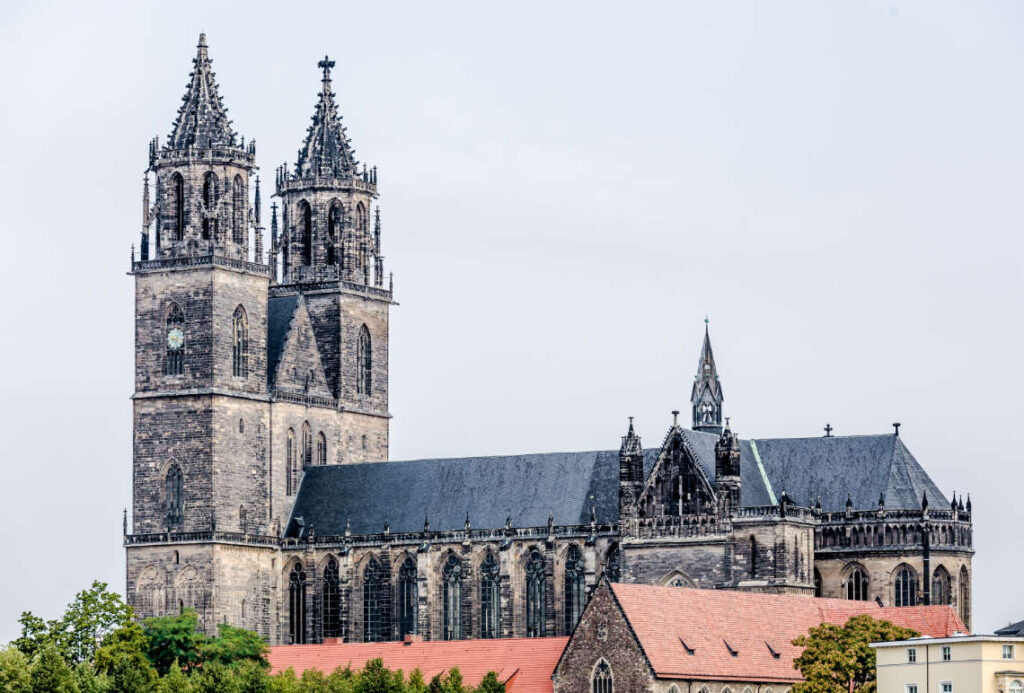 The Romanian President accused the Hungarian minority in Transylvania, the Social Democratic Party and Hungarian Prime Minister Viktor Orbán of plotting to give Transylvania back to Hungary; he then "forgot" to apologize for his statement and even challenged the fine imposed on him by the National Council for Combating Discrimination (CNCD) for making the statement.
He is the eighth person/organization awarded this prize. The previous recipients are German Chancellor Angela Merkel; former German president Richard von Weizsacker; former Latvian President Vaira Vike-Freiberga; and Federica Mogherini, the European Union's former High Representative of the Union for Foreign Affairs and Security Policy.
President Klaus Iohannis was also the recipient of the Charlemagne Prize at the end of last year, for being "a great fighter for justice, for protecting minorities and cultural diversity, and an important mediator and bridge-builder among European societies from East and West." Several Hungarian and Transylvanian Hungarian political parties asked the jury to not give the prize to Iohannis, but Jürgen Linden, Speaker of the Board of Directors of the International Charlemagne Prize of Aachen, said that Iohannis is "a true European" and that he hadn't become a nationalist.
Title image: Iohannis will receive the Kaiser Otto prize on October 14. Photo: Klaus Iohannis Facebook page