Szeklers
Keeping traditions alive is important – Day of the Thousand Székely Girls [+PHOTOS]
Saturday at dawn a group of youngsters dressed in traditional Székely folk costumes left from Pottyond/Potiond on farm wagons and horseback to start their 25 km long journey to the Day of the Thousand Székely Girls event in Csíkszereda/Miercurea Ciuc. We followed the caravan to show you their journey in pictures and also talked with the leader of the group, Lajos Magyar about the importance of traditions, and about his motivations.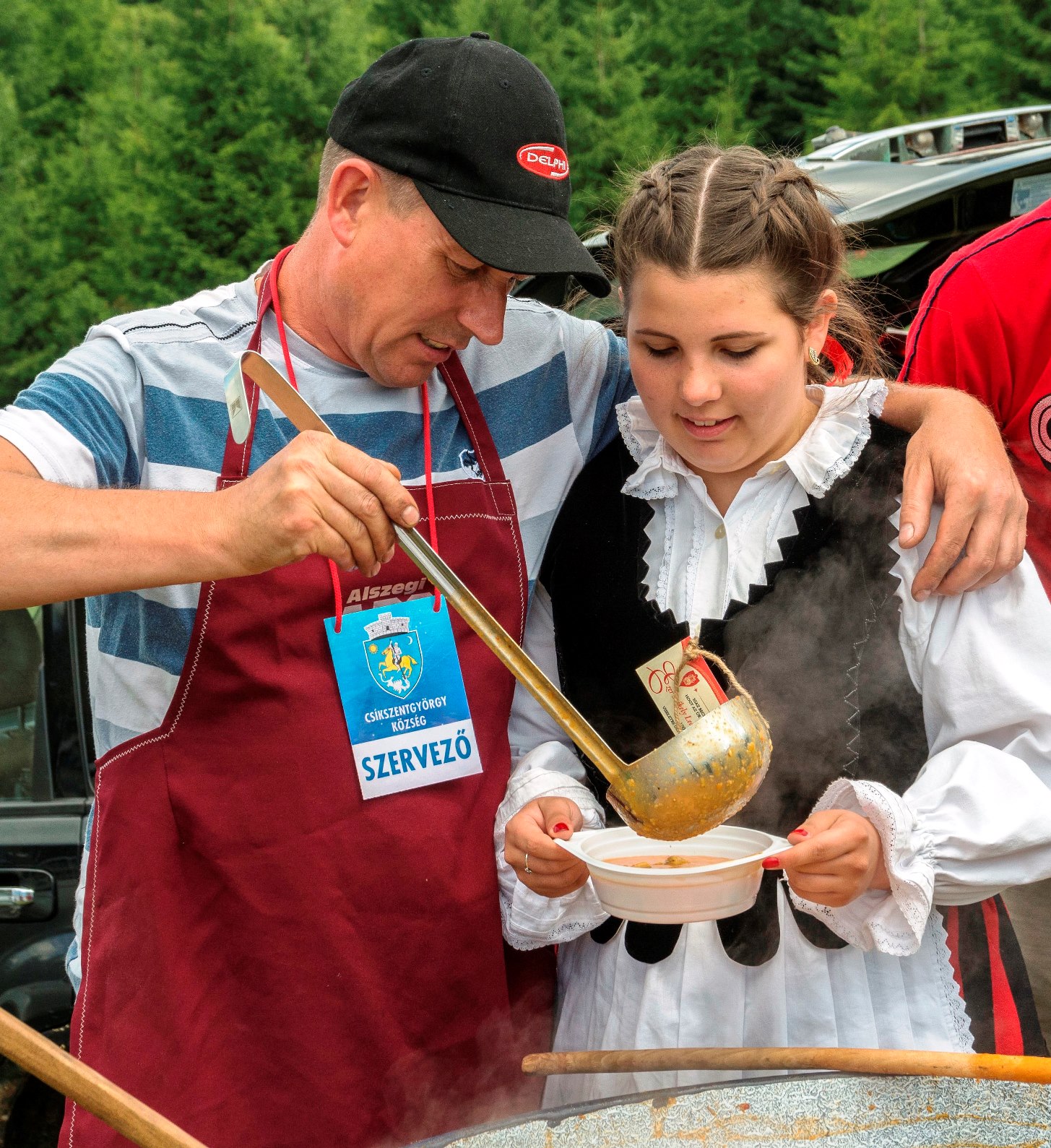 Since when are you the leader of your group?
I've been involved in the organization for a long time, but it was five years ago, when I saw that the enthusiasm started to decline a little bit, and I wanted to turn that around. This is why I took over the leading role then, but of course I'm not doing it alone. I have colleagues helping me as well.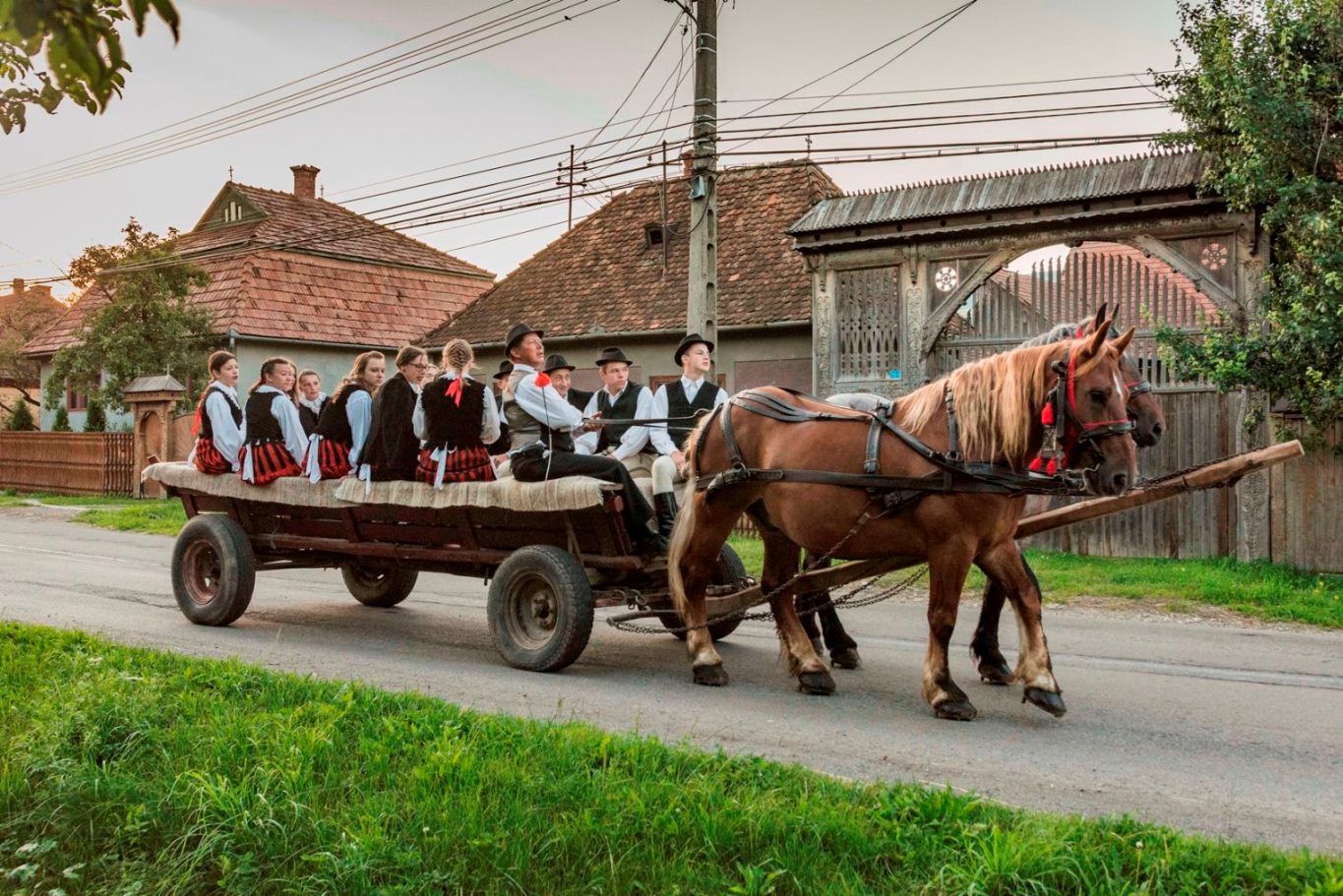 Did you travel on one of the farm wagons or on horseback?
This year exceptionally neither of them, because last year – compared to population proportions – our group won the "most participants dressed up in traditional costumes" award, which meant among other things, that this year we became the co-organizers of the event. So this time I was not only responsible for our group, but I had duties connected to the whole event, and because of this, after I sent of the group from Pottyond at 5 am, I went forward by car.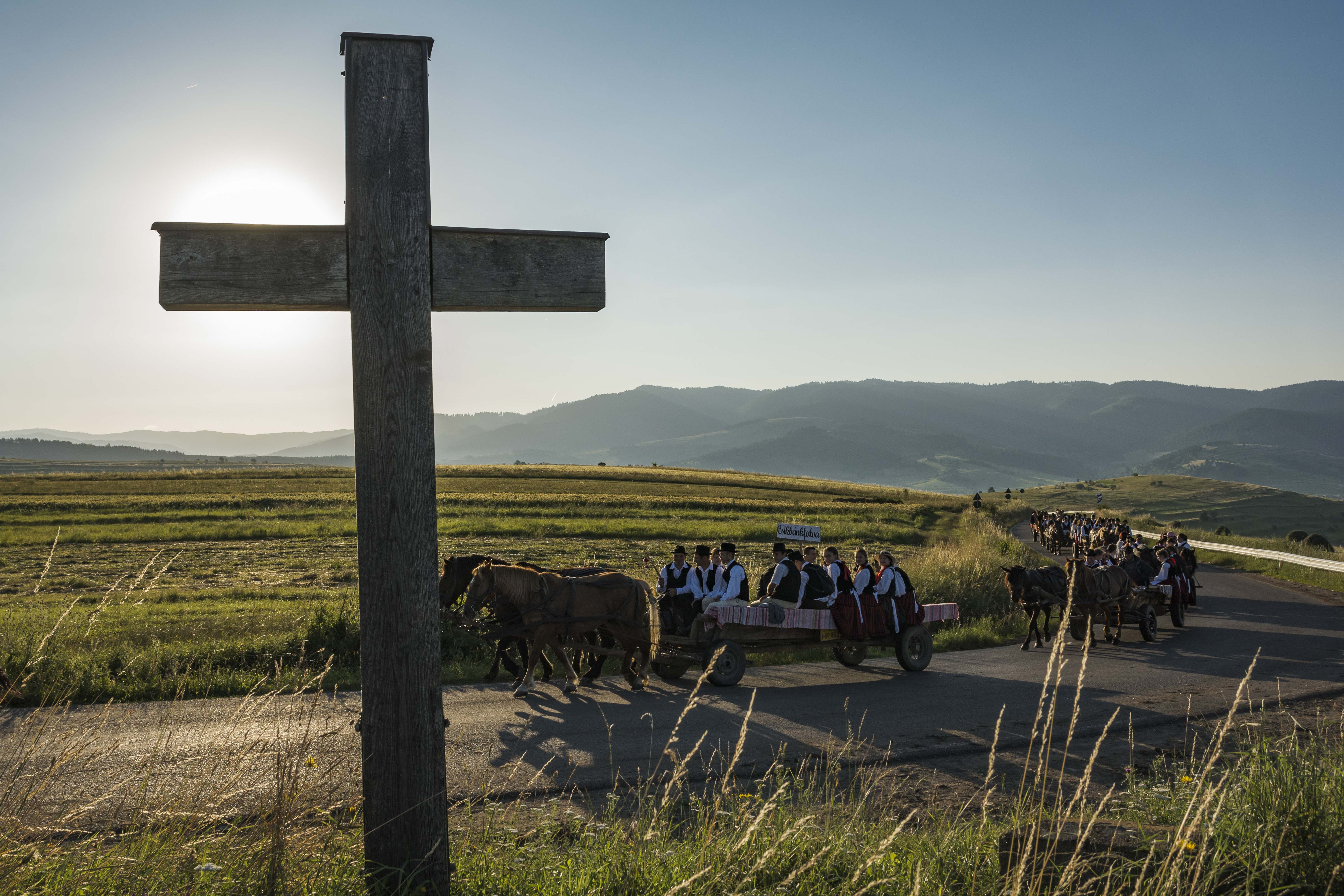 How many people were in the caravan this year?
One farm wagon left from Pottyond, then more joined from the other five villages of the municipality -Csíkménaság/Armășeni, Ménaságújfalu/Armășenii Noi, Csíkszentgyörgy/Ciucsângeorgiu Csíkbánkfalva/Bancu, Kotormány/Cotormani -, the group expanded to 165 people when at half past eight they arrived to the entry of Csíkszereda. Hungarian Hussars were waiting for them there, and led the caravan to the main square of the town, where the first part of the event took place. Later the caravan went further to the Csíksomlyó/Șumuleu Ciuc saddle, where further adults, and smaller children from the municipality -coming by bus and by cars- joined them. So our group had most probably more than 250 people altogether.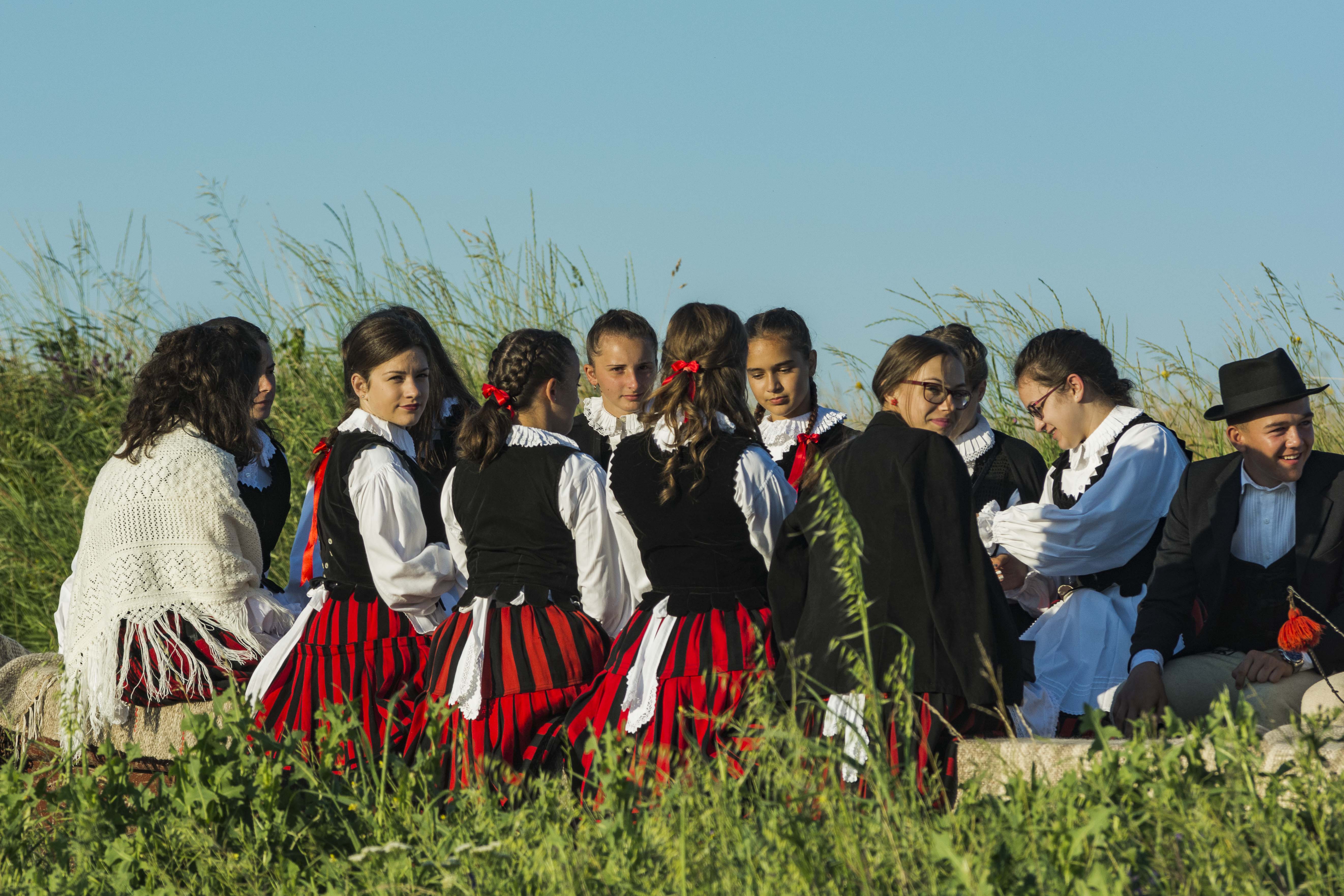 What programs were waiting for the participants in the Csíksomlyó paddle?
The Holy Mass – celebrated by our vicar, the Csíkszentmárton municipality archdeacon, Vilmos Barna Pál – started at 11:00. It was followed first by the opening speeches, then by numerous folk dance performances opened by our children -aged 11-14 years old-. 30 kids from Csíkszentgyörgy, and 45 from Csíkbánfalva were dancing on the stage. Besides the performances different thematic tents were also waiting for the visitors with various programs. And with my colleague I was cooking "pityókás" stew and bean goulash in a 100 liter cauldron for our group and for anyone who wanted to taste it.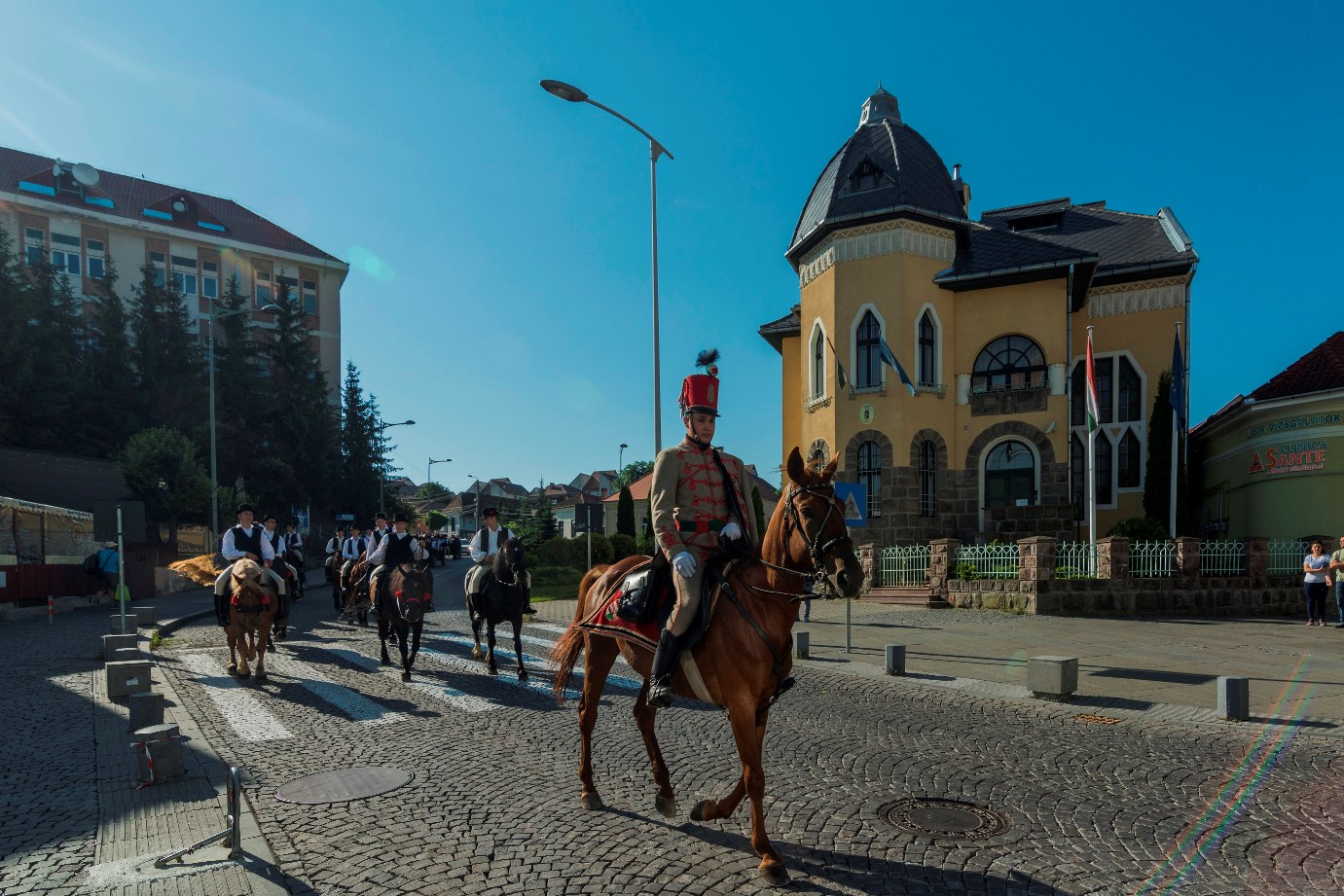 I'm sure you put a lot of effort in the organization. What is your motivation?
The community building and the goal of keeping our traditions alive. For me these are important things. And this is why -despite it takes up a lot of my time besides my daily work- I organize also other traditional community events, like harvest balls for example. People supposed to come in traditional costumes to these events, but at the beginning most of them didn't have such costumes, because during the communism it was forbidden to wear them, and lot of them went to ruin during the decades. But after somebody could manage to borrow one from somewhere at last, that person usually had such a great time wearing it that for the next occasion ordered a new set from a tailor for him/herself.  As a result of this at least 50-80 people ordered custom-made traditional costumes for themselves in the past few years in our municipality.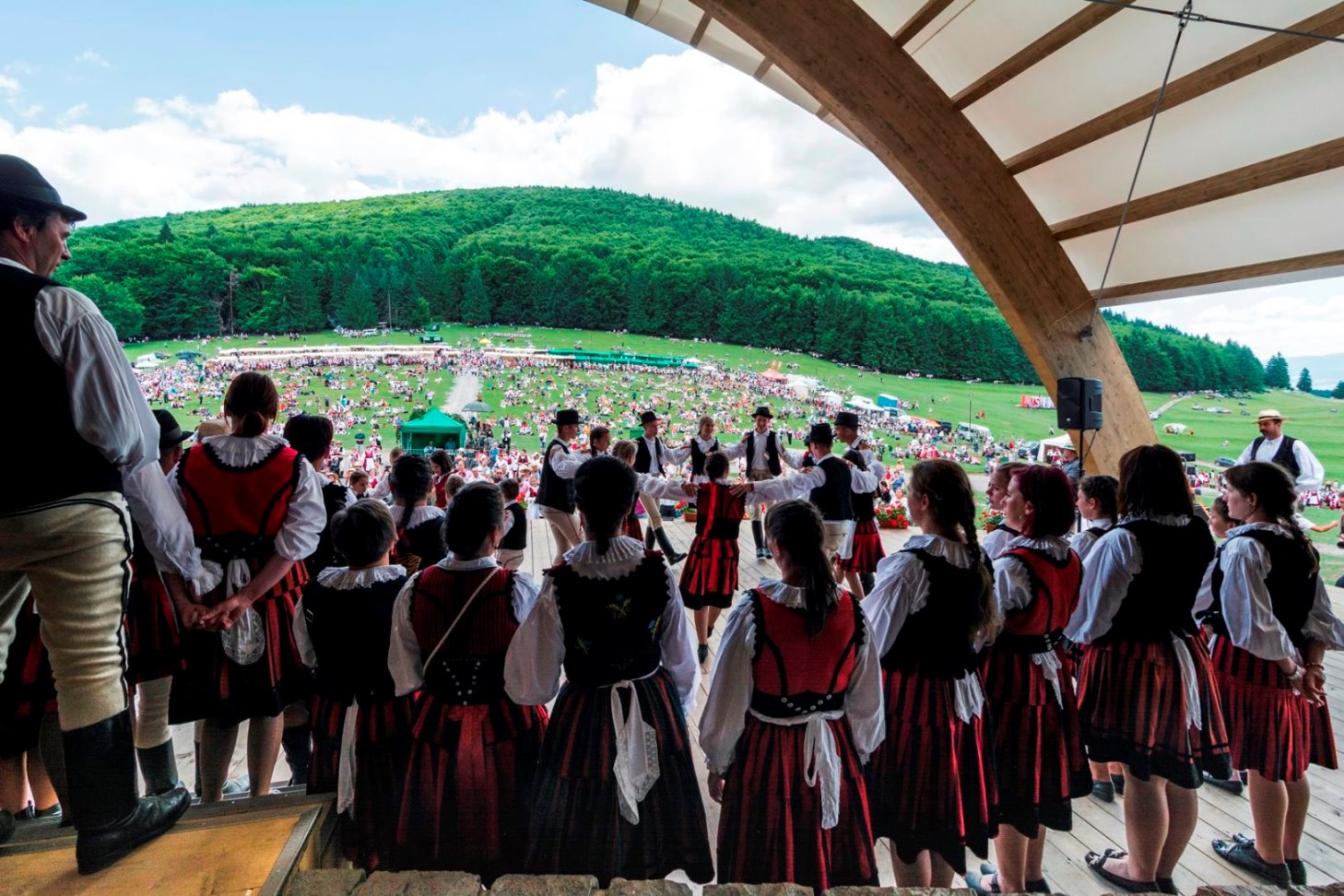 But that is not all, furthermore the folk songs and folk dances started to fade away as well from the life of the youngsters in the '90s, but this trend has been also turned around in the last ten years.
Fortunately we are experiencing a revival of our traditions lately,
and the children are growing up surrounded by them. I also have two daughters (turning 18 and 12 this fall) who do traditional dances since the age of 5. The youngsters nowadays start to organize dance houses again, instead of only going to discos. So I am optimistic, seeing this improvement and if this trend continues our traditions will not die out.
Title image: On the road (Photo: Vajk István Szigeti)