Szeklers
The Day of the Thousand Székely Girls [Photos]
Hundreds of children, youngsters, and adults dressed up in Székely traditional costumes gathered together Saturday morning in the main square of Csíkszereda/Miercurea Ciuc. The traditionally dressed people from several points of Székelyland wanted to be part of the Day of the Thousand Székely Girls, which was forbidden to be celebrated during the decades of the communist dictatorship. This year's event is the thirtieth edition since its restart following the political changes in 1990. This day is a celebration of Székely–Hungarian folk music, folk dance, traditional costumes, and prayer in the spiritual heart of Székelyland. Check out our gallery of the event below.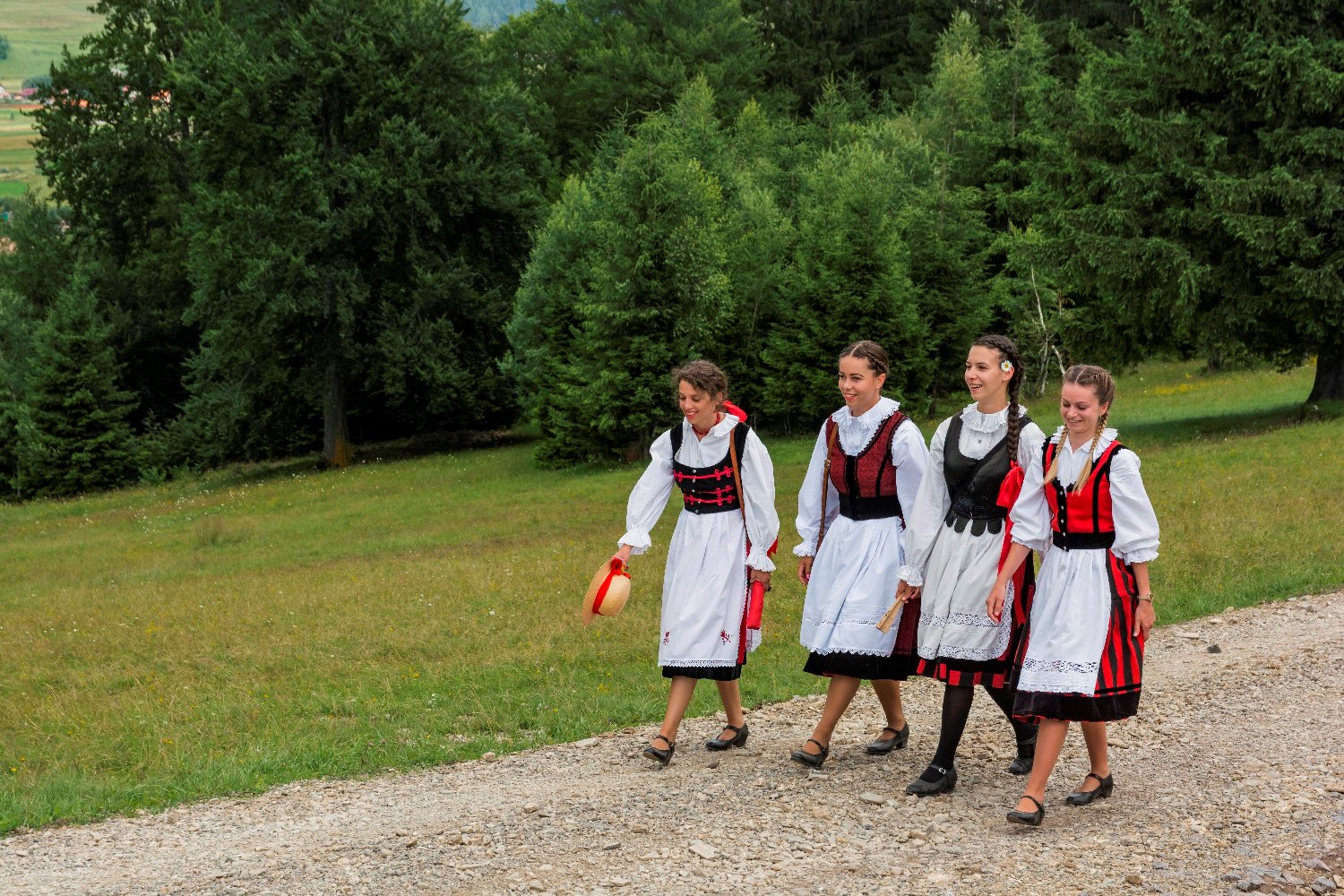 The event was first organized in 1931, following the shocking historical events that shattered this region, highlighted Csíkszereda mayor, Róbert Kálmán Ráduly, at the awareness-raising press conference last week. According to the mayor, the event has not lost its relevance; moreover, the recent events in Székelyland make it even more relevant. Today it is not easy to dress up in Székely traditional costumes, and many don't do it even for years, said Róbert Kálmán Ráduly. He added that the real task is completed by the women, who prepare the traditional costumes for their family members at home.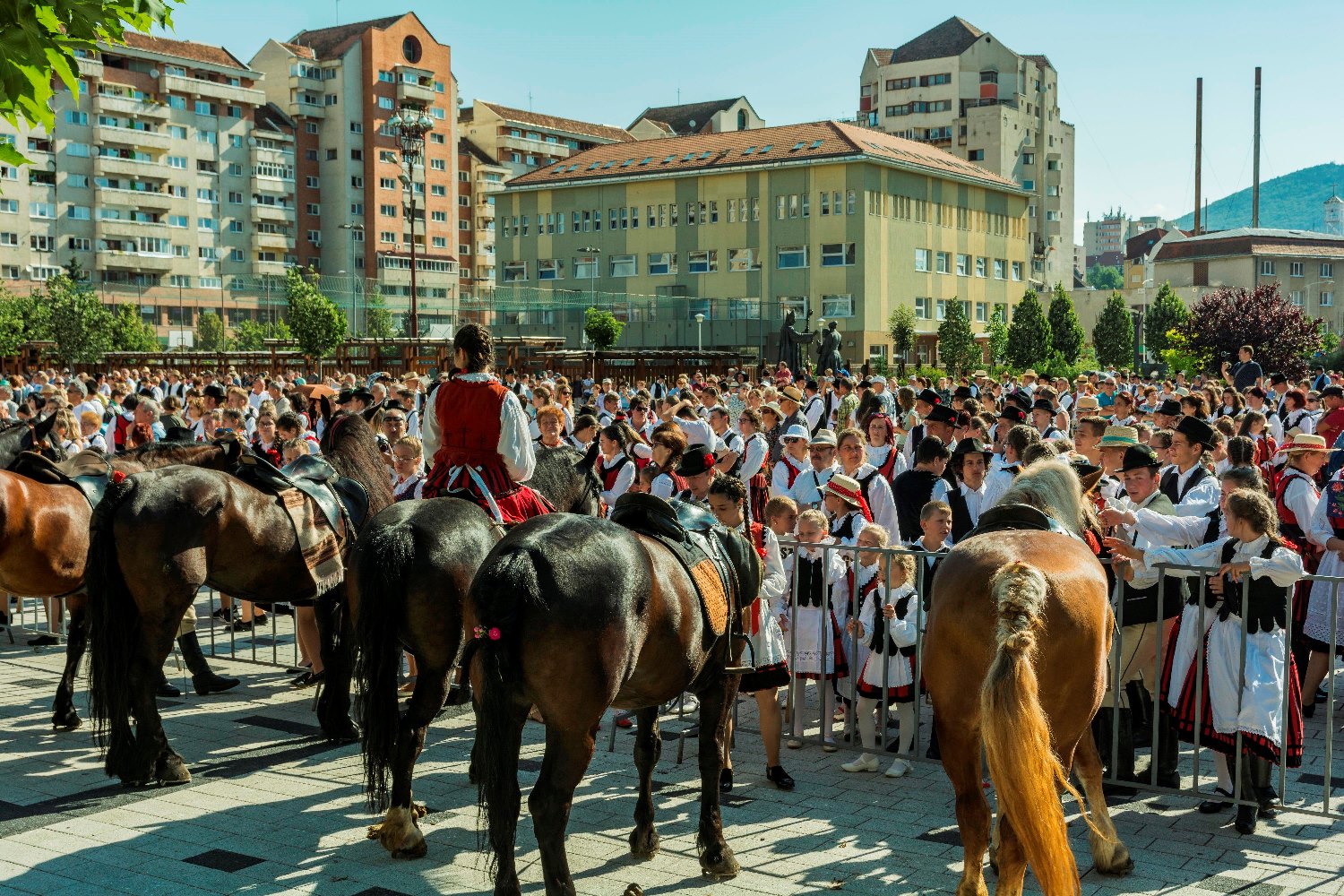 After hundreds of people – children, youngsters, and adults; people in traditional costumes and in regular outfits – danced together in the main square of the town, they climbed into horse carriages and went to Csíksomlyó/Sumuleu Ciu. In the Csíksomlyó saddle, where Pope Francis held the first ever Papal mass in Transylvanian History a few weeks ago, they participated in a Mass, then watched performances by folk-dance groups, and finished the day with a joint dance.
Title image: Young Székely girls dancing in the Csíksomlyó saddle (Photo: Vajk István Szigeti)