Politics
INTERVIEW – Csilla Hegedüs on European funds, minority and majority ties
Csilla Hegedüs, an economist by training, is one of the few ethnic Hungarian women in Transylvania who has been successful in her political career. Although briefly, she served as Minister of Culture and Deputy Prime Minister of Romania in 2014, before the Democratic Alliance of Hungarians in Romania (known by its Hungarian acronym RMDSZ) left the coalition government.
Her other passion is preserving Hungarian cultural heritage in Transylvania; among other things, she has been doggedly pursuing the restoration of Bánffy Castle, some 30 kilometers from her hometown of Kolozsvár/Cluj-Napoca, which is one of the most spectacular noble residences and now home to a cultural and educational center.
Recently appointed State Secretary at the Ministry of European Funds, TransylvaniaNow asked Hegedüs about her job priorities, being a minority representative in a coalition government and balancing her substantial workload with her private life.
TN – Your recent appointment has further increased the weight of the Hungarian minority in the current Romanian administration. Do the interests of the country and its ethnic Hungarian minority always align?
Csilla Hegedüs – Although in recent Romanian politics, annual government changes have become the norm, the current coalition is planning for the long term, which is the only way to achieve a desirable development and change while reconciling the interests of the two communities. Political stability should serve the interests of all. Trust may not be especially high right now, but while we cannot change the past, we most certainly can change the future. This is what we are attempting, seeking solutions every day, negotiating, something that can build trust.
RMDSZ will work towards building an efficient government. As for myself, I would like to make sure that we use in the most efficient way the European Union's recovery instrument, which offers member states the opportunity to mitigate the consequences of the pandemic and return to  economic growth.
For Romania, we are talking about €30.4 billion. Of the available funds, we will spend 20 percent on digitalization and 37 percent on developing a green economy, while the remainder will go towards creating new jobs, education, healthcare, competitiveness, increasing cohesion and youth projects.
The more money we can access and spend wisely, the more the country will indeed develop; we will have more roads, schools and hospitals while also being able to better focus on the environment, digitalization, education — in the end, a better life in Transylvania and Romania. That is what I intend to do.
TN – Romania's track record of using available European Union funds hasn't always been stellar. How do you plan to improve on that?
Cs. H. – We can improve the usage of funds through cooperation with local and county municipalities, institutions and local communities. We must continue decentralization, leading to better efficiency in public administration, including the accomplishment of EU projects.
We also need to amend the public procurement law. It is unacceptable for a public tender to last a year and a half, followed by the recourse processes. It would also help to establish a legal means to speed up appeals and keep them within 90 days. Digitalization and cutting red tape would also help.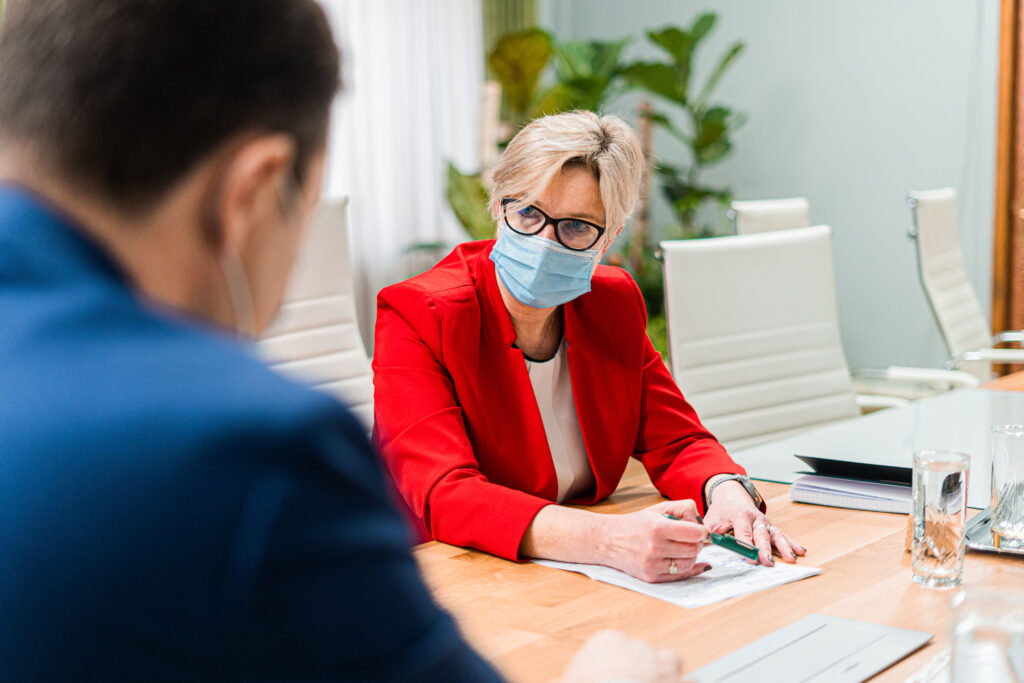 State secretary at the Ministry of European Funds Csilla Hegedüs
TN – Can you enumerate a few tangible priorities?
Cs.H. – We have said time and again that in the current situation our priority is the safety of the people and economic growth, meaning that we have to invest in the healthcare system, preserve existing jobs and create new ones, with an eye on revitalizing the economy. Additional priorities include improving the quality of education, investment in major infrastructure and the environment as well as digitalization.
TN – The Bánffy Castle has long been your pet project. Can the experience gained through it be
applied to other projects?
Cs.H. – Indeed. My team and myself have, so to speak, revitalized Bánffy Castle. When we took it over, it was in a state of ruin, but now I can say that it is developing spectacularly. Some of it has been renovated, the building is again teeming with stories, culture, music, people, life. But we needed money to do so.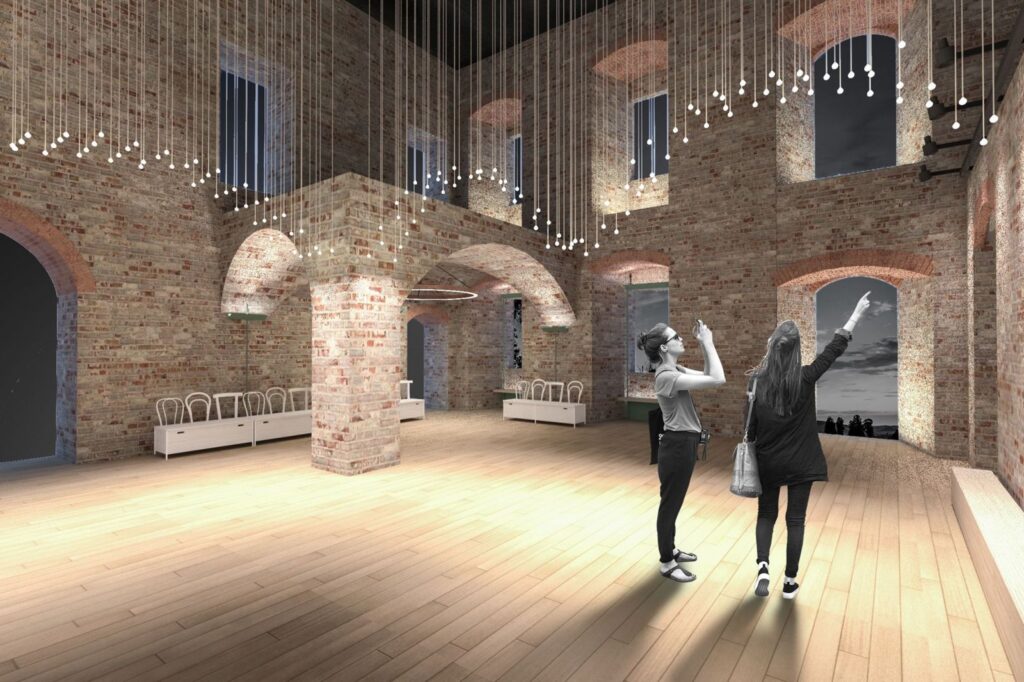 Interior of the Bánffy Castel in Bonchida/Bonțida.
I submitted my first EU project 17 years ago and to this day, we fund the castle's cultural programs from European funds. I have learned a lot since then, about EU bureaucracy, Romanian systems, time management, team coordination and every single phase of such projects. Seeing how much every successful project can mean for a community, I would like to convey this knowledge and put it to good use.
TN – How much scope do you see in joint Romanian-Hungarian EU projects, and could those be a way to improve not always ideal bilateral relations?
Cs. H. – There are huge untapped reserves in Hungarian-Romanian relations, which need to be filled with meaning. To name just a few: cross-border inter-regional cooperation, large-scale synergies in economic and energy matters, political cooperation with regional countries, with a particular focus on the Visegrád Group.
Cooperation with Hungary is good for all — Romanian citizens, the country and us, Transylvanian Hungarians. We will work towards promoting this process. Many of our Romanian colleagues are open to this, as is the Hungarian government. We should also organize a joint cabinet meeting, but that will require a lot of groundwork, in order to be able to agree on joint decisions and projects. This may take some time, as in the recent past there was more animosity than cooperation.
For the RMDSZ and the Hungarians in Transylvania, cooperation between the two governments is desired, especially if we can serve as a bridge for this. We cannot promise miracles, but any cooperation is instrumental in building mutual trust.
The governmental role of the RMDSZ will help restore bilateral relations and will also help Hungarians in Romania feel at home in their native land. So we are hopeful.
The way I experienced the cooperation was very positive. One tangible form of cooperation was the Szent László Road, linking settlements in the Carpathian Basin. I think that together with our Hungarian partners we managed to develop a very fine tourist and cultural product built around the cult of Szent László, helping our communities not only to familiarize themselves with the legendary king but also learn about one another. Through this, we can also create jobs and markets for local products, especially in remote areas.
[Editor's note: Szent László or Ladislaus I (1040-1095 C.E.) was King of Hungary from 1077 and King of Croatia from 1091. Known to posterity as the "knight king," he is a popular saint in Hungary and the neighboring countries, with many churches dedicated to him.] 
TN – You have a passion for both politics and causes. Unfair as it may be, it is always the women who are routinely asked: How do you balance your professional and private life?
Cs. H. – As long as I can do what I enjoy, what I believe in, what I think best serves the interest of our community, this will remain the priority. Luckily, so far I have always been able to maintain the balance. I can always rely on my family. They support and help me, providing both emotional and often logistical support indispensable for this kind of work. When we are together, we have great days full of meaning and we strive to best use the time we can spend together.
Related: RMDSZ to keep its 30 mandates