Politics
Csilla Hegedüs: RMDSZ to keep its 30 mandates
The Democratic Alliance of Hungarians in Romania (known by its Hungarian acronym of RMDSZ) considers the results of the parliamentary election to be good. As Csilla Hegedüs, the spokesperson for RMDSZ and executive vice president of the department of culture within the party, told Krónika: The results are good, the party managed to keep its proportional representation, "but obviously it could have been better."
Csilla Hegedüs said that the RMDSZ knew that due to the epidemic, participation in the parliamentary election would be low; however, they were surprised that it was this low. "This shows the great dissatisfaction and anger toward the strange measures and inconsistencies, to put it mildly, of the government. And also, there was a huge fear of the virus. The low participation also affected the participation of the Hungarian community," Hegedüs explained. The spokesperson of the party said that at the beginning of election day, the Hungarian community's participation was 16 percent lower than the national average, but by the end of the day, it had leveled off and, in some places, even exceeded the national average of 31.8 percent.
Hegedüs concluded that the party managed to achieve its goals and keep its proportional representation. "The votes are still being counted, but our calculations show that we can keep the 30 mandates we had," the spokesperson said. RMDSZ had 21 representatives and 9 senators in Bucharest during the last parliamentary term.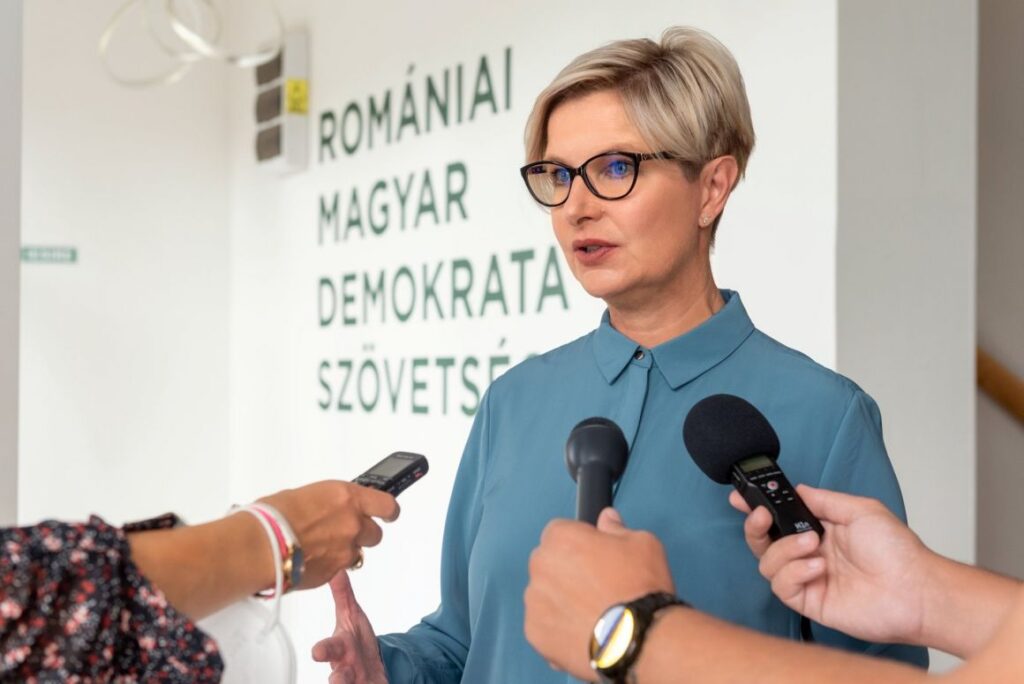 The executive vice president of RMDSZ also said that an analysis of the regional results can be done only after all the votes are counted, and it is still too early to draw any conclusions. "Until the final results are available, we cannot say that in Szatmár (Satu Mare) County, for example, the Hungarian participation was higher than the county average," Hegedüs said. However, it can be concluded now that Hargita County performed well, as the participation rate exceeded the national average, while in Kovászna (Covasna) County, the other Hungarian county, participation did not reach the national rate. In Kolozs (Cluj) County, the participation of Hungarians slightly surpassed the national average, which can be said about Maros (Mureş) County and the Hungarian towns and villages in Bihar (Bihor) County as well. Meanwhile, in Szatmár and Szilágy (Sălaj) counties, more citizens voted than the national average.
Csilla also said it is too early to speak about the formation and composition of the government. "For now, the important thing is to know how many mandates we will get. Regarding the formation of the government, one thing has happened so far: RMDSZ President Hunor Kelemen spoke to President Klaus Iohannis on the phone. It is only possible to negotiate after the votes are counted and the mandates are distributed," the spokesperson stressed. Csilla added, she can only confirm what Hunor Kelemen said, that RMDSZ would prefer a center-right government and does not consider it right for a minority government to be formed.
Title image: Less than one-third of Romanians registered to vote participated in the parliamentary election on December 6. Photo: balkaneu.com