Politics
Kelemen: Ludovic Orban's comments are "stupid" and unworthy of a party leader
Ludovic Orban, the current (and wannabe) president of the National Liberal Party (PNL), is continuing the rhetoric of communist regime dictator Nicolae Ceaușescu, says Hunor Kelemen, president of the Democratic Alliance of Hungarians in Romania (known by its Hungarian acronym RMDSZ).
Orban's comments are "stupid and unworthy of a party president," Kelemen says. The harsh commentary comes hot on the heels of Ludovic Orban's speech at a congress organized in Hargita/Harghita County, at which, in front of liberal party delegates, Ludovic Orban said that "by exploiting the development potential of [Hargita] County, even its ethnic mix could undergo a significant change." According to the 2011 census, Hargita County had a population of 326,222, of which Hungarians accounted for 85.21 percent (257,707), Romanians 12.96 percent (39,196), and Romani (and others) 1.76 percent (5,326).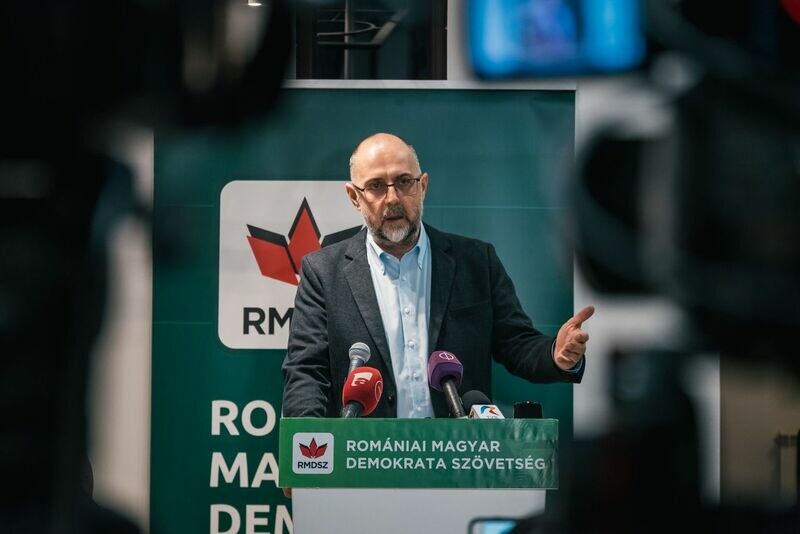 "Saying that economic development targets a change in the ethnic ratio, well that was Ceasescu's goal with industrialization," Kelemen told Hungarian news portal Maszol. Kelemen is the Deputy Prime Minister of the Romanian coalition government formed by the PNL, USR-PLUS, and RMDSZ parties. Ludovic Orban is running for another term as president of the Liberal Party, hence the election of local officials in the 41 counties of Romania and his visit to Szeklerland.
It's as though Ludovic Orban is "from another planet, and he primarily treats Hungarian Transylvanian voters with contempt," said Kelemen, referring to Ludovic Orban's remarks claiming that investors have avoided Hargita County because the RMDSZ thought it would better control its voters by keeping them dependent [on the party]. The Alliance can represent the interest of Hungarian Transylvanians because for 30 years it has been backed by them, Kelemen added.
Hargita County has been left out of big infrastructural investments, and the government led by Ludovic Orban didn't change that, Kelemen added. With the RMDSZ part of the government, they are trying to implement investments that make the county more attractive to investors. "However, without motorways or serious infrastructure, it's obvious that fewer investors arrive in Szeklerland, Moldova and Wallachia," Hunor Kelemen commented.
Title image: Ludovic Orban, the current president of the National Liberal Party (PNL). Image source: Orban's official Facebook page