Tourism
Number of certified family-friendly accommodations is growing in Hargita County
The number of tourist accommodations providing family-friendly packages and services is growing and set to become one of the outstanding features of tourism in Hargita/Harghita County. This year, 35 tourist accommodations received the Visit Harghita – Family Friendly certificate initiated by Harghita Community Development Association (ADI Harghita) and Harghita County Council.
The COVID-19 pandemic and the strict rules imposed have reshaped trends in tourism, and ADI Harghita leaders have seen this as a good opportunity to certify and highlight the key selling points of tourist accommodations within the county that provide activities and programs specially crafted to meet the needs of families traveling together. To obtain this certificate, accommodations and restaurants have to meet strict terms and conditions set by the initiators that guarantee a family-friendly experience for tourists spending their holidays in Harghita County.
The list of Visit Harghita – Family Friendly categories has grown this year and now includes activities crafted for families and the most popular attractions frequented by families.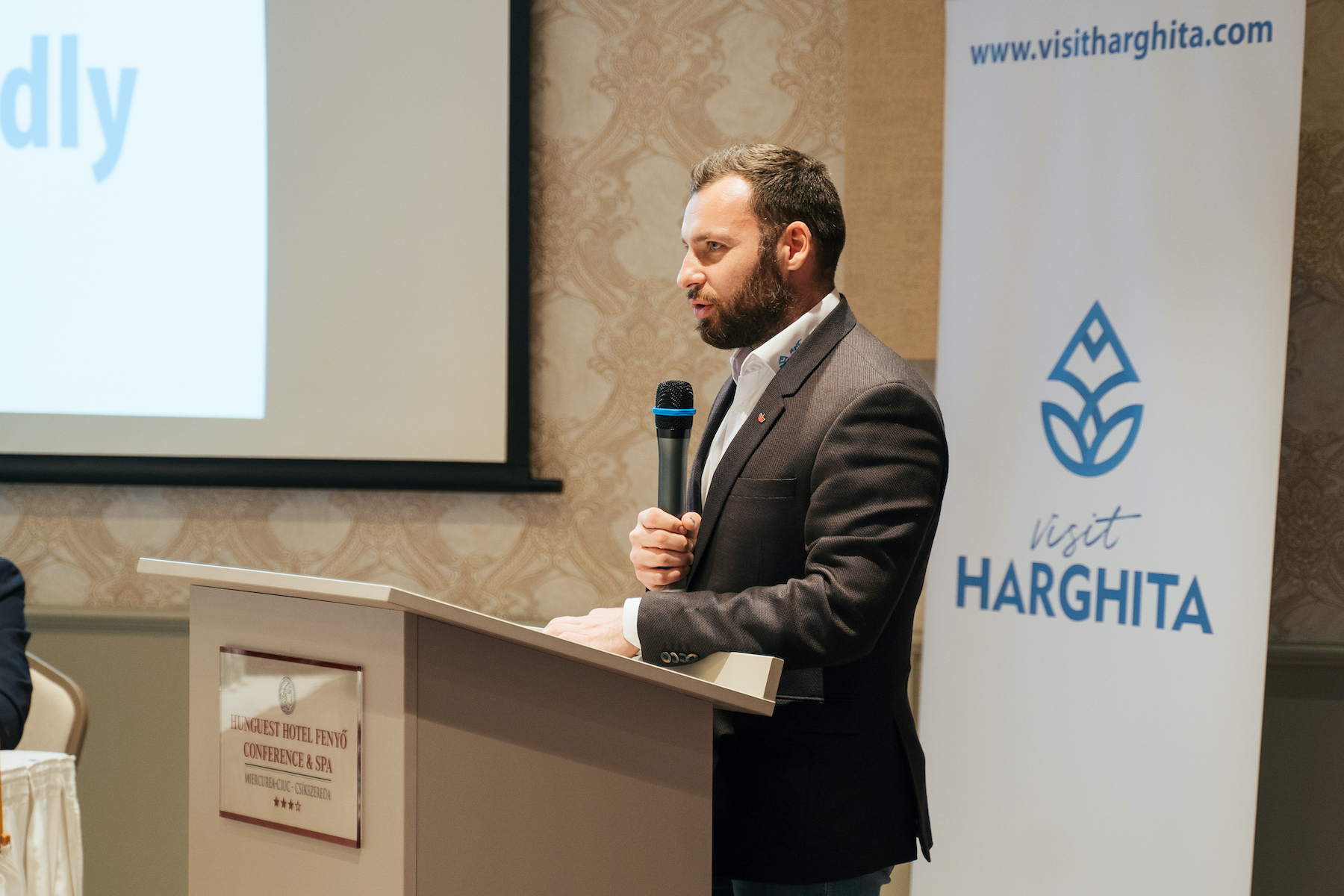 "Hargita/Harghita County is Family Friendly, and this trademark introduced by ADI Harghita truly represents our county," Botond Barna Bíró, vice-president of Harghita County Council, said at an event handing out the Family Friendly certifications to the 35 accommodations who have complied with the specified criteria.
At the event hosted by ADI Harghita at the Hunguest Hotel Fenyő Conference & Spa, 14 tourist accommodations and restaurants, 15 service providers, and six tourist attractions received the Visit Harghita – Family Friendly certificate. They join the growing list of providers certified through the program launched last year. The complete list of family-friendly programs and accommodations can be accessed through the Visit Harghita mobile app (iOS/Android) or website.
Title image: The Visit Harghita – Family Friendly event held at the Hunguest Hotel Fenyő Conference & Spa, Csíkszereda/Miercurea Ciuc. Image source: ADI Harghita