Sport
Essential points collected by Sepsi OSK
Desperately needed points were collected by Sepsi OSK Monday afternoon, as the Szekler team snagged a win at home against Chindia Târgoviște in the 9th round of the Romanian First League's Playout. The guest team had to play outnumbered for 60 minutes.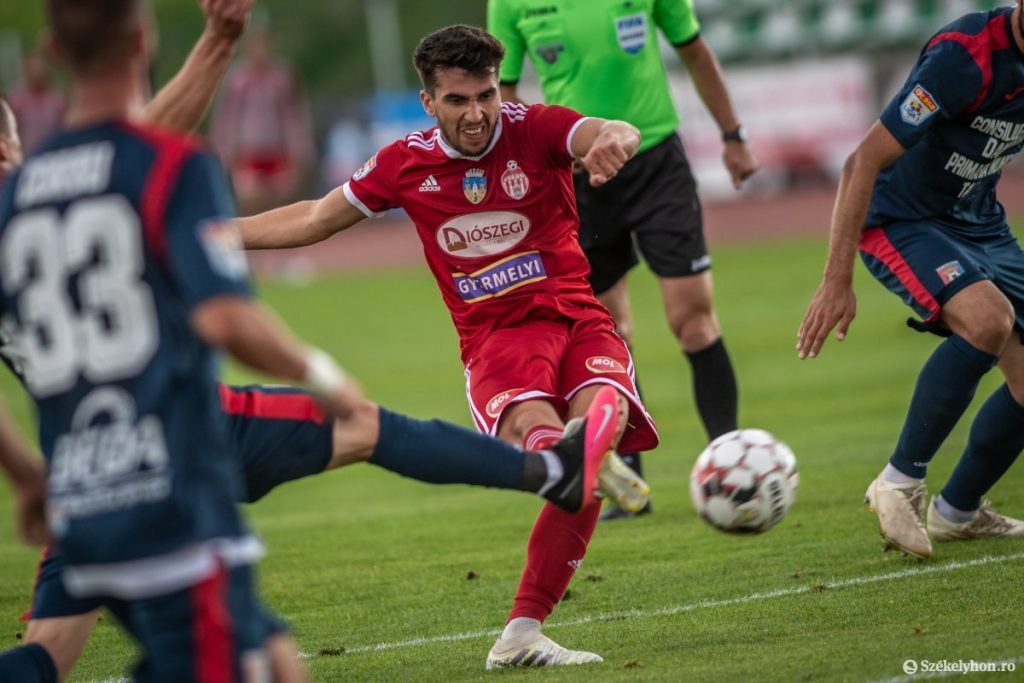 Last week, Sepsi OSK wrote football history when it became the first team from Szeklerland to reach the finals of the Romanian Cup, which will be held on July 22 in Ploiești. But meanwhile, in the championship, they have not been so successful. Since the restart of Liga 1 in mid-June after the coronavirus break, they've had only one win out of the six games they've played. However, the opponent team, Chindia Târgoviște, has had even worse statistics, being the last in the championship and losing its last four games in a row. So, the Monday afternoon game in Sepsiszentgyörgy/Sfântu Gheorghe was clearly especially important for both teams in regard to who would be dropping out of the first league.
Sepsi OSK played offensively from the first minute and constantly kept the guest team under pressure; but the level of the game was still not outstanding. The first key moment of the match was when the Chindia's Croatian striker, Josip Ivančić, collected two yellow cards within three minutes (in the 30th and the 34th minute); so after receiving the red card as well, his team had to play outnumbered for the rest of the game.
The first shot on target arrived in the 43rd minute, when Deaconu's effort was first saved by the guest team's goalkeeper, Aioani; but Karanovic caming with the second wave did not miss, and placed the ball into the net. (1-0).
After half-time, OSK continued dominating the game, but their opportunities were missed, and the result remained unchanged for a long time. Then in the 79th minute, Achahbar had a big chance, but his shot hit the post. Then, six minutes later, his teammate, the Slovakian striker Pavol Šafranko, finished a counter-attack effectively and scored the second goal for the home team, which remained the final score as well. (2-0)
Sepsi OSK was thus able to win at home for the first time since February (in the championship), and they can now prepare for their next (away) match against FC Hermannstadt on Saturday a little bit more calmly.
Romanian First League's Playout table for 2019/2020 season: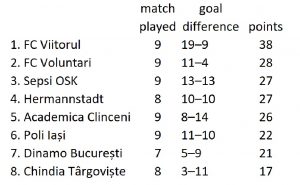 Related: Sepsi OSK: We will not endure the anti-Hungarian attitude anymore
Title image: Sepsi OSK – Chindia Târgoviște match on July 13, 2020 in Sepsiszentgyörgy. (Photo Attila Pinti/szekelyhon.ro)