Papal Visit
The Csíksomlyó/Șumuleu Ciuc pilgrimage site ready for Pope Francis' Mass [PICS]
Pope Francis has begun his three-day journey in Romania this Friday at noon after landing at the Henri Coanda International Airport. As the Holy Father has finally arrived, preparations are ongoing at the sites he plans to visit, and the pilgrimage site at Csíksomlyó/Șumuleu Ciuc is no exception.
As you can see in the pictures inserted below, the modification process to the outdoor Hármashalom altar has been finished, and the organizers have already prepared the site to welcome hundreds of thousands of pilgrims to the Csíksomlyó/Șumuleu Ciuc saddle. The site has been divided into sectors, and those who pre-registered online have already received their free entrance ticket. Of course, there will be plenty of space for those who didn't register online but preferred to walk there on June 1 for Pope Francis' Holy Mass.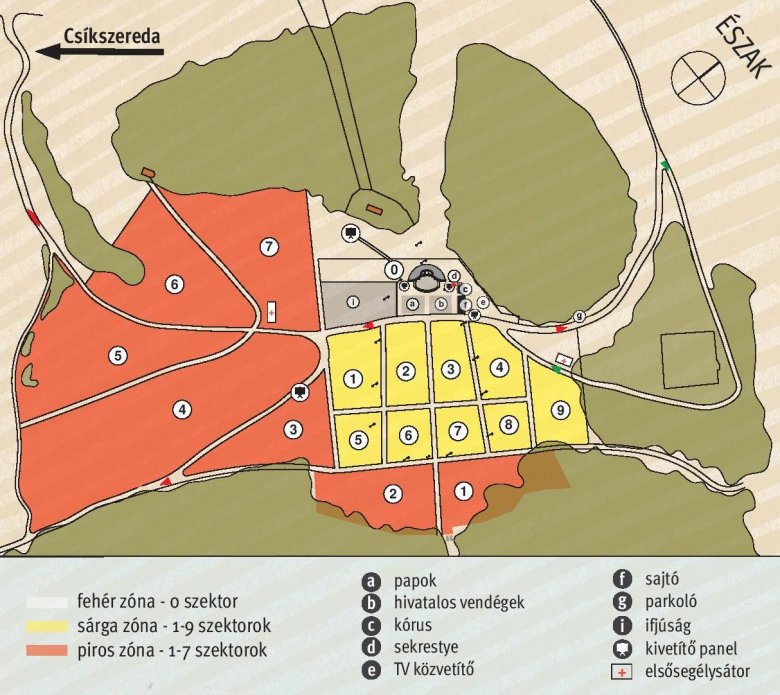 The pictures show that the sectors are carefully divided by fences, leaving enough space between them for the pilgrims to walk freely, and we know from local sources that the security forces are already present there to ensure everything goes according to the security protocol.
As we previously reported, Pope Francis has arrived in Romania for an Apostolic Journey, 20 years after Pope Saint Paul II. His arrival is an important milestone in Transylvania's history, because his open-air mass on Saturday at the Hármashalom altar has been long awaited in the Szeklerland region where predominantly ethnic-Hungarians live.
Title image: the remodeled Hármashalom altar. Photo: Attila Engi