Sport
Sepsi OSK in the play-offs
Sunday evening Sepsi OSK played its last regular season game against CFR in Kolozsvár/Cluj-Napoca without six of its key players – due to injuries and bans – and despite of the fact that the Székely team suffered a 1-0 defeat, they still reached a truly historical success. In their second ever First League season Sepsi OSK made it to the play-offs by finishing the regular season in sixth place.
"Our goal was to finish in the first six, but we would like to achieve even more than that!"
Sepsi OSK coach, Eugen Neagoe sent his team to the field without strikers, while Yasin Hamed was playing in the center forward position.  CFR took the lead in the 15th minute, when Omrani passed the ball to front of George Țucudean, who just after stepping out from behind the defenders – lobbed it above goalkeeper Béla Fejér into the net. No more goals were scored during the match, not even the Sepsi OSK crowd favorite striker – 38 years old Attila Hadnagy – could help his team to equalize after entering the field as a substitute in the second half.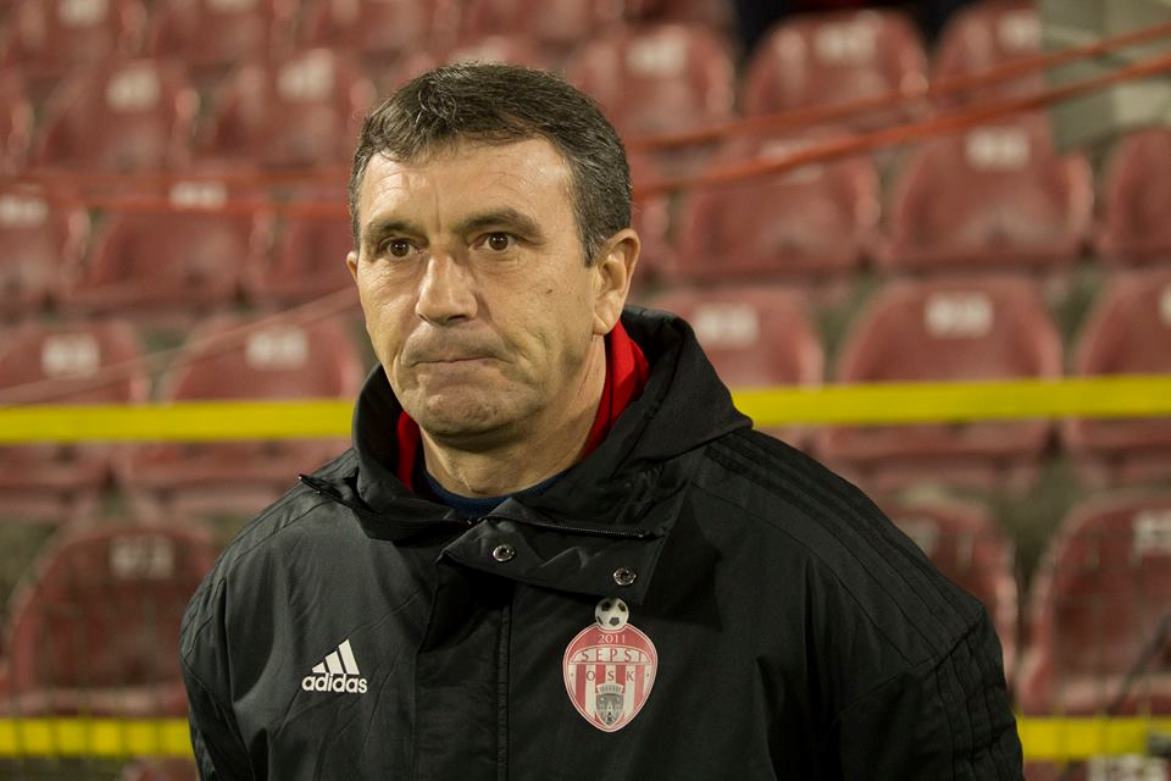 "It was the same scenario like at the Cup match but we are going to play twice more with CFR in the play-offs, so we'll see, how things are going to turn out. Next week two banned players of ours can play again, and also two injured footballers will be able to return. This is important for us, because we don't have a big squad, but those who enter the field, enjoy my trust  this is why they are actually part of the team. We wanted to achieve a good result, but we payed the price for our mistakes, just like we did in the Cup match as well. I hope that this won't be repeated again at the first game of the play-offs. It is a great achievement for us making it to the play-offs, but I still expect more from the team because I know my players abilities. In the regular season we proved that we can defeat anybody. It is true though, that we could not win against CFR yet, but we still have two more games against them. Our goal was to finish in the first six, but we would like to achieve even more, and if we are going to be successful in this, we can even step further up in the table." – declared Sepsi OSK coach Eugen Neagoe after the match.
Because  the rules are that at the beginning of the play-offs the teams points are halved, and due to the fact that the fourth place at the end of the Championship could even mean an UEFA Europa League participation as well, a serious battle might take place in the upcoming months for that 4th place between Astra Giurgiu, FC Viitorul and Sepsi OSK.
| | | |
| --- | --- | --- |
| | Clubs in the play-offs | Points at the beginning of the play-offs (after the point-halving) |
| 1 | CFR Cluj | 27 |
| 2 | FCSB | 25 |
| 3 | Universitatea Craiova | 23 |
| 4 | Astra Giurgiu | 21 |
| 5 | FC Viitorul | 19 |
| 6 | Sepsi OSK | 19 |
Title Image: Sepsi OSK players and fans in May 2017 when first time in its history the team was promoted to the Romanian First League. (photo: Digi Sport)