Health
Wild boars targeted in Covasna County due to swine fever
Because of the African swine fever (ASF), the prefect (government-appointed administrator) of Kovászna/Covasna County, Sebastian Cucu, stated at a press conference on Monday that the area around the small town of Barót/Baraolt will become a supervized zone; further restrictive actions were announced as well. Authorities prepared for the killing of every wild boar within a 13-km radius around the town, and, in order to stop the further spread of ASF, every predator (except for bears) must also be killed in this area. Meanwhile, the caretaker agriculture minister, Petre Daea, confutes the rumors that the European Union banned pork exports from Romania.
For all of Kovászna County, the wild boar livestock has to be decreased – there cannot be more than one boar left alive per every two square kilometers in the county area.
"We have set up an action plan, and if everybody will stick to that, we will be able to stop the spread of the virus."
–stated the prefect.
According to the head of the Kovászna County Veterinary Hygiene and Food Safety Directorate (DSVSA), Sándor Sikó Barabási, the ASF virus has been detected in the case of three dead boars so far, and they are waiting for test results from three other dead animals that had also showed the same symptoms.
300 wild boars had to be shot
According to estimates, at least 300 wild boars had to be shot in the infected area. (The hunting quota can be neglected in an emergency situation like this.) Laboratory samples will be taken from each animal, and then they will be buried on the spot. Hunters will receive financial compensation for each culled wild boar.
Mr. Barabási highlighted that the restrictions will remain in force for two years after the last detection of the infection, meaning that during this period all wild boars will have to be killed constantly within the infected zone. Farmers are advised not to let their pigs free under any circumstances, and they are also obliged to report any infection or case of death among their animals.
Pork exports ban?
Meanwhile, farmers in Romania are concerned that the EU might ban pork exports for all of Romania and might also extend the trade ban – already valid for certain counties – to all counties in the country.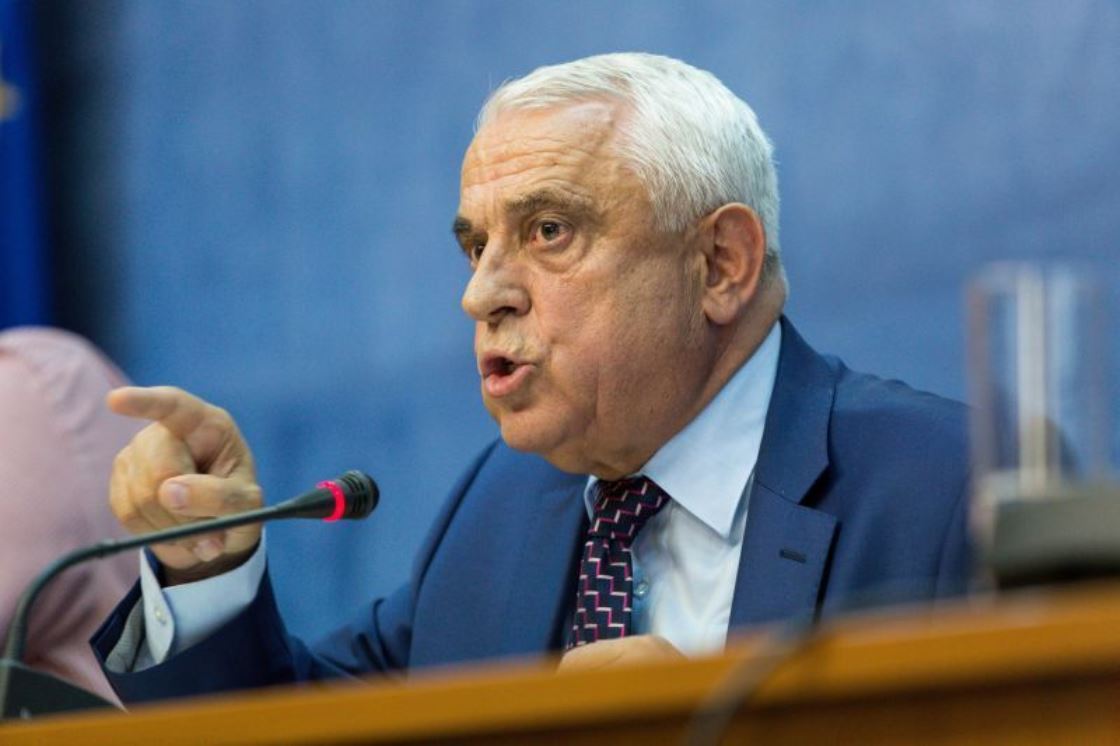 The minister confutes
Caretaker agriculture minister Petre Daea stated during the weekend that due to ASF, numerous restrictive measures are in force within the country. However, the European Commission has not made any decision that would prohibit pork exports from Romania.
The minister said that he maintains a close relationship with European Commissioner for Health and Food Safety Vytenis Andriukaitis, and they did talk about the swine fever. Mr. Andriukaitis asked him to conduct a "correct analysis" about the situation in Romania. But according to Deae, the rumors about the pork-export ban only came from an "invalid interpretation" of Brussels data.
Title image: Wild boar (Photo: hirmondo.ro)