Tourism
Unused railway may become a bike lane
The Senate has approved a draft bill that transfers the ownership of the unused narrow-gauge railway to the Maros/Mureș County Council from the Ministry of Transport. Károly Császár, senator for the Democratic Alliance of Hungarians in Romania (known by its Hungarian acronym of RMDSZ), initiated the bill. It is the first step in transforming this unused real estate into a bicycle lane in Maros County to foster tourism in the area, provided the Chamber of Deputies gives the bill a green light.
Currently, the narrow-gauge railway in question is operated by the Romanian state railway carrier CFR (Căile Ferate Române). Császár, backed by his fellow party members, envisions two bike lanes going roughly 60 kilometers in each direction: one from Marosvásárhely/Târgu Mureș to Mezőbánd/Band and on to Mezőméhes/Miheșu de Câmpie, and the second one from Marosvásárhely to Vármező/Câmpia Cetății. The narrow-gauge railway once connected Marosvásárhely with Parajd/Praid but is now only used by a nostalgia train between Vármező and Szováta/Sovata.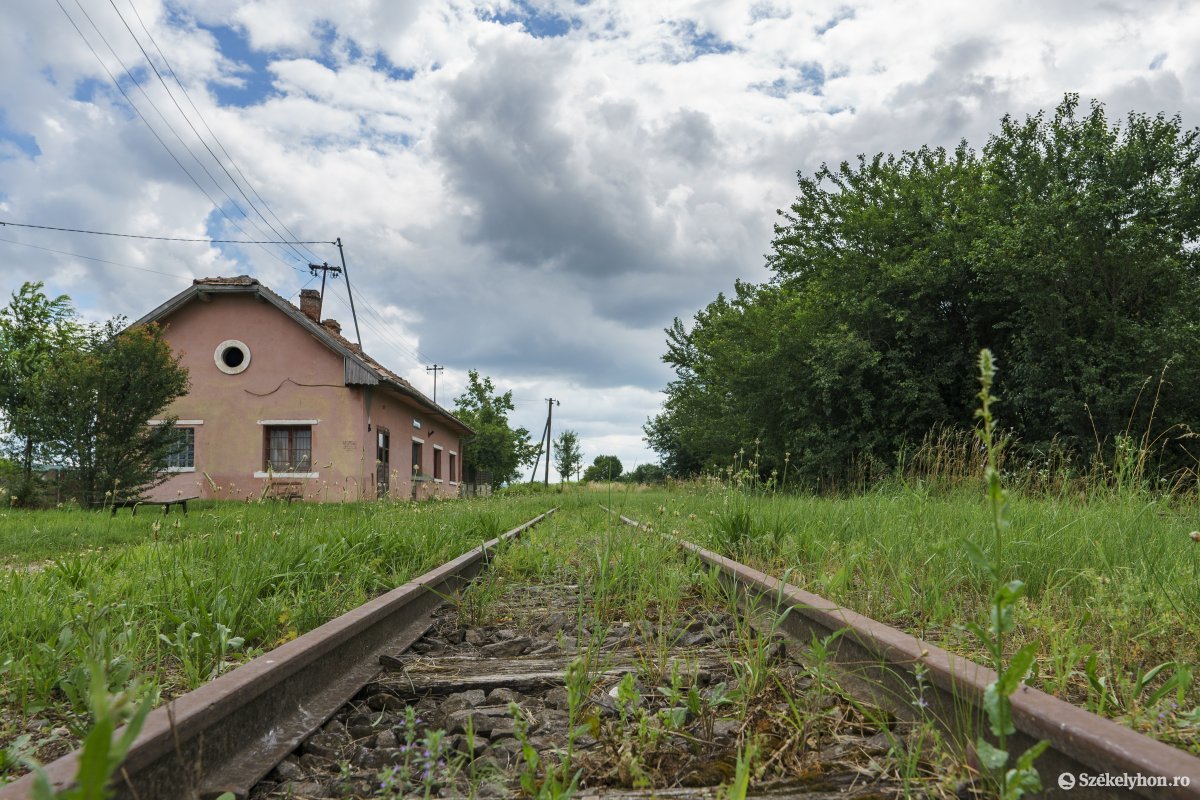 The idea is very much welcome, as these railways have been lying unused for years, which has also impacted their integrity: some portions of the this line have been stolen, while some station buildings have been destroyed brick by brick. Meanwhile, those looking to have fun on their bicycles don't have lanes to safely go out for a ride. Cycling has become a risky and stressful pastime for families with kids, as they need to take the main road. Parents not only need to keep an eye on traffic to keep their children safe but must also watch out for the police — currently, the law states that children under the age of 14 cannot cycle on public roads.
If the Chamber of Deputies approves the bill, this initiative could solve the aforementioned problems, including allowing young cyclists to bike legally and enabling families to enjoy an excursion on their bikes without the stress of vehicle traffic. If approved, the project could be completed in five years.
The same RMDSZ senator has submitted a draft bill that declares June 3 National Bicycle Day. The initiative is in line with that of the United Nations. "Acknowledging the uniqueness, longevity and versatility of the bicycle, which has been in use for two centuries, and that it is a simple, affordable, reliable, clean and environmentally fit sustainable means of transportation, fostering environmental stewardship and health, the General Assembly decided to declare 3 June World Bicycle Day," the UN press release reads.
Title image: Cyclist riding along a paved road near the forest. Image source: Pixabay