Interview
Tünde Blága wins Miss Tourism Continental 2021 in Lebanon (INTERVIEW)
Representing Hungary, Tünde Blága won the Miss Tourism Continental 2021 beauty pageant organized by Beirut Golden Awards (BGA) between March 26 and April 1 in the Lebanese capital of Beirut. The beauty queen from Hidegség (Valea Rece), who is now living in Csíkszereda (Miercurea Ciuc), talked to TransylvaniaNOW about her experience via phone.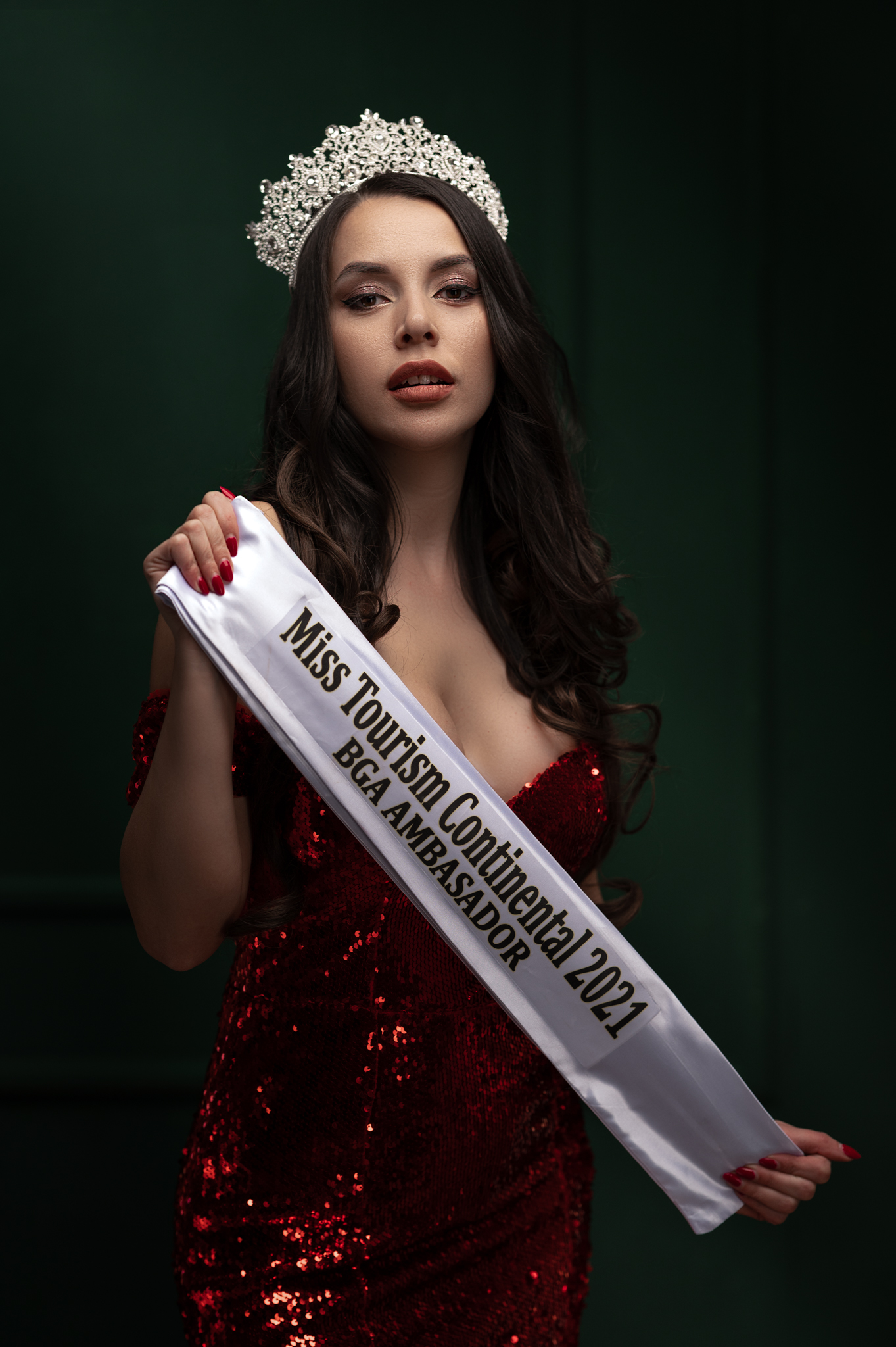 TransylvaniaNOW: First of all, congratulations on your victory! Have you already arrived back to Csíkszereda from Lebanon?
Tünde Blága: Thank you. Yes, I am already back, but right now I am at my parents' house in Hidegség. I am spending my mandatory two-week quarantine after coming home from abroad.
TN: Last time we talked with each other was almost one and a half years ago when you participated in Miss Earth 2019 in the Philippines. This time, you went to Lebanon for another beauty pageant. What can you tell us about this one?
T.B.: The Miss Tourism Continental was organized for the first time this year by Beirut Golden Awards. It is a social and cultural association in Lebanon, which besides holding various events in the field of tourism, culture, and the economy has also already organized several other beauty contests like Miss Humanity, for example. BGA contacted me at the beginning of March asking if I would like to participate in their contest. I did not say yes immediately, but after a few weeks of thinking, at the last minute, I decided to accept the invitation.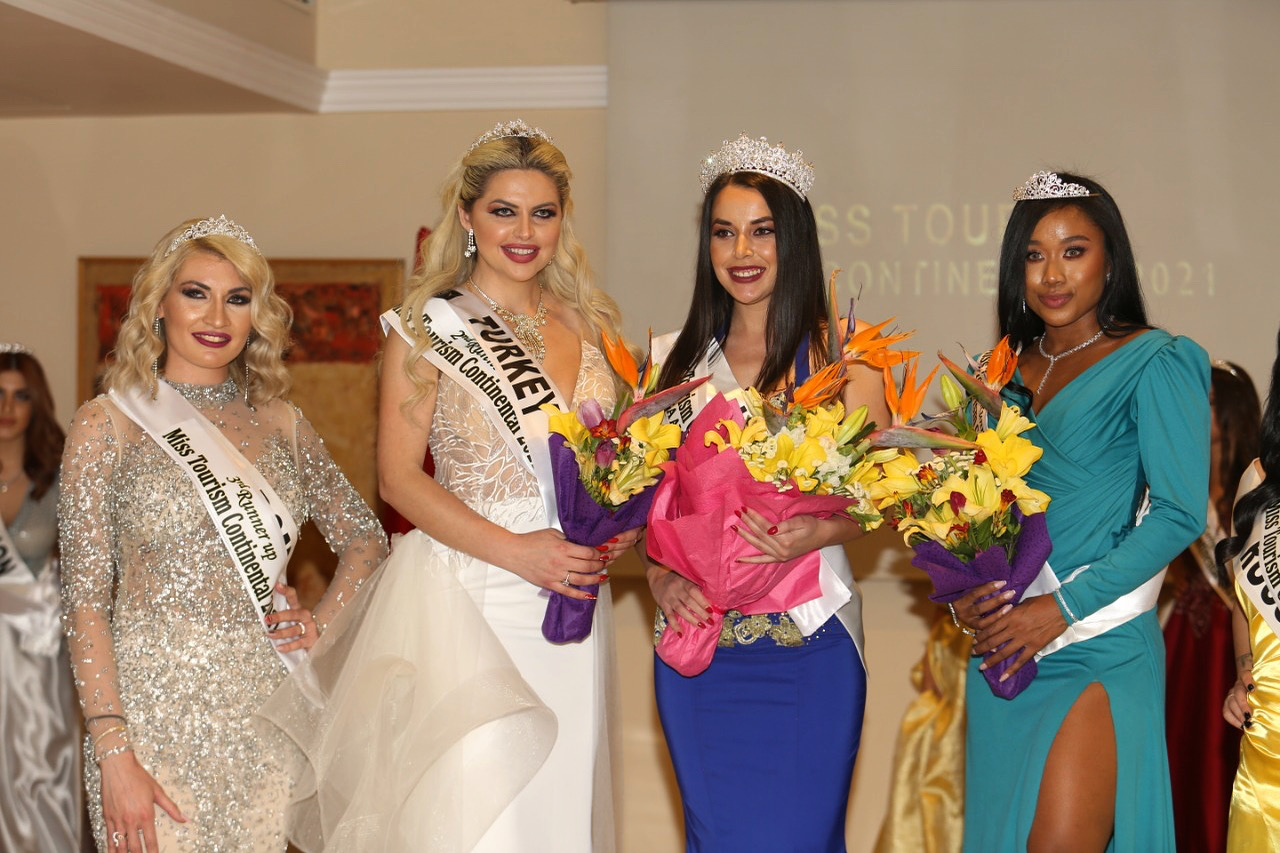 TN: How did the contest proceed in these pandemic times?
T.B.: During the one week of the pageant, we participated in photoshoots, trainings and some tourist-related interview sessions, and we also learned the choreography we had to use on stage. Because of the pandemic-related precautions, aiming to lower the risk and the number of contacts, all the girls arriving from different parts of the world were put into two separate groups from the very first day. We had dinners separately, and we were also transferred everywhere with two different buses, which was kind of bad because like this, we had less chance to get to know each other than we normally would have had.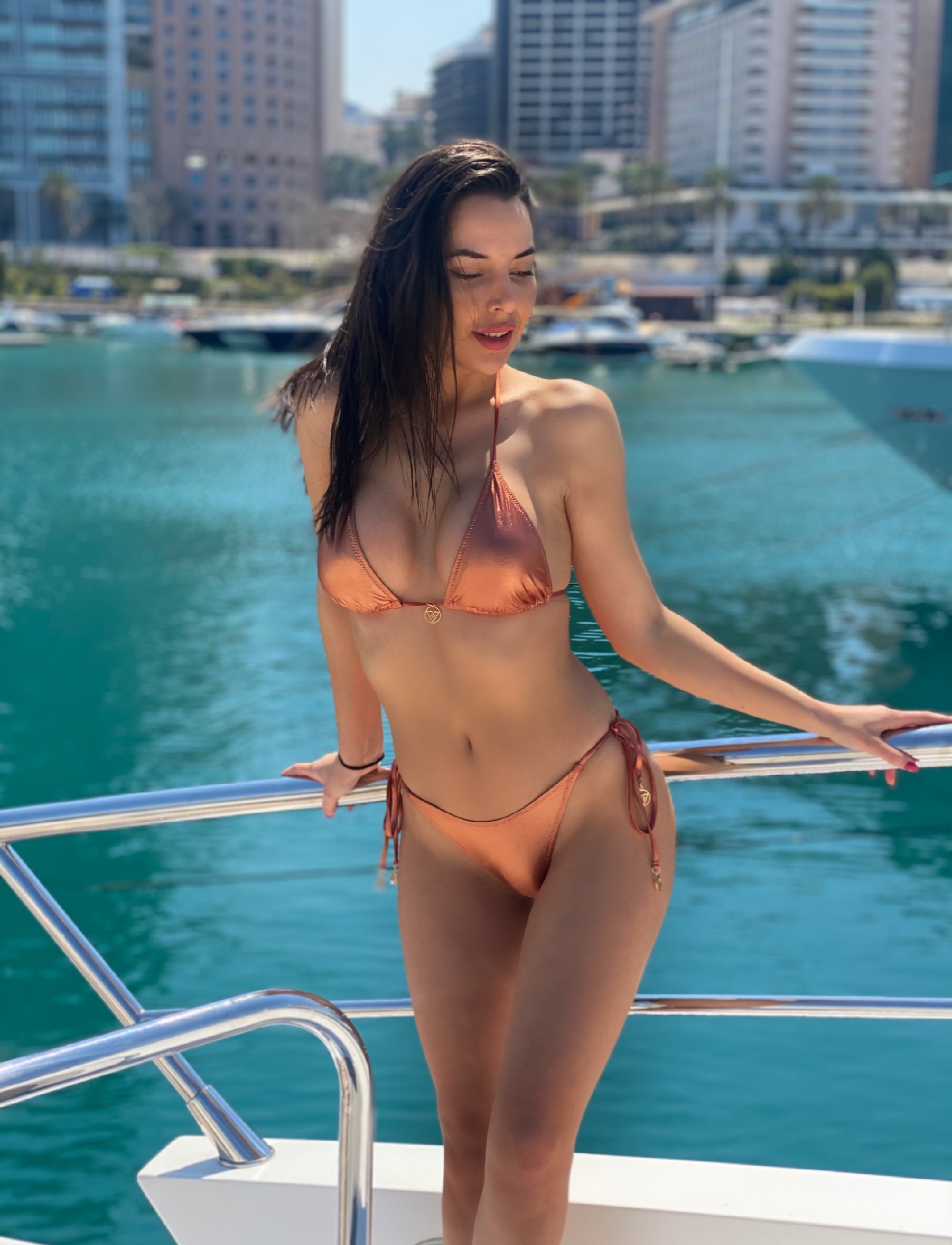 Eleven girls were chosen for the finals, and I was already so happy that I could be among them. But on the seventh day, the finals could not be held the way they were originally planned, and the organizers had to come up with a plan B at the last minute.
Although the Lebanese government had already announced at the beginning of the week-long beauty contest that the whole country would be under total lockdown during Easter between April 3 and April 6, meaning that it was yet not in effect on the day of the finals (April 1), the managers of the venue still decided to lock it down just four hours before the start. So BGA people quickly had to figure something out to avoid canceling the contest, and because of this, the finals were held in the conference room of the hotel, where we were staying.
Frankly speaking, I was a little bit disappointed, as according to the original scenario, the finals would have taken place in a beautiful environment on a huge stage, but still, this change of program does not change anything about the results. I was already so happy when I was chosen to be among the best ones and even happier in the second round when the jury chose me to be the queen.
TN: Besides the location change of the finals, to what extent was the pandemic perceptible in Lebanon?
T.B.: Actually not too much, at least during the time I was there. Locals went about their everyday life as usual. Both shops and restaurants were open, and most people I saw on the streets were not wearing masks either.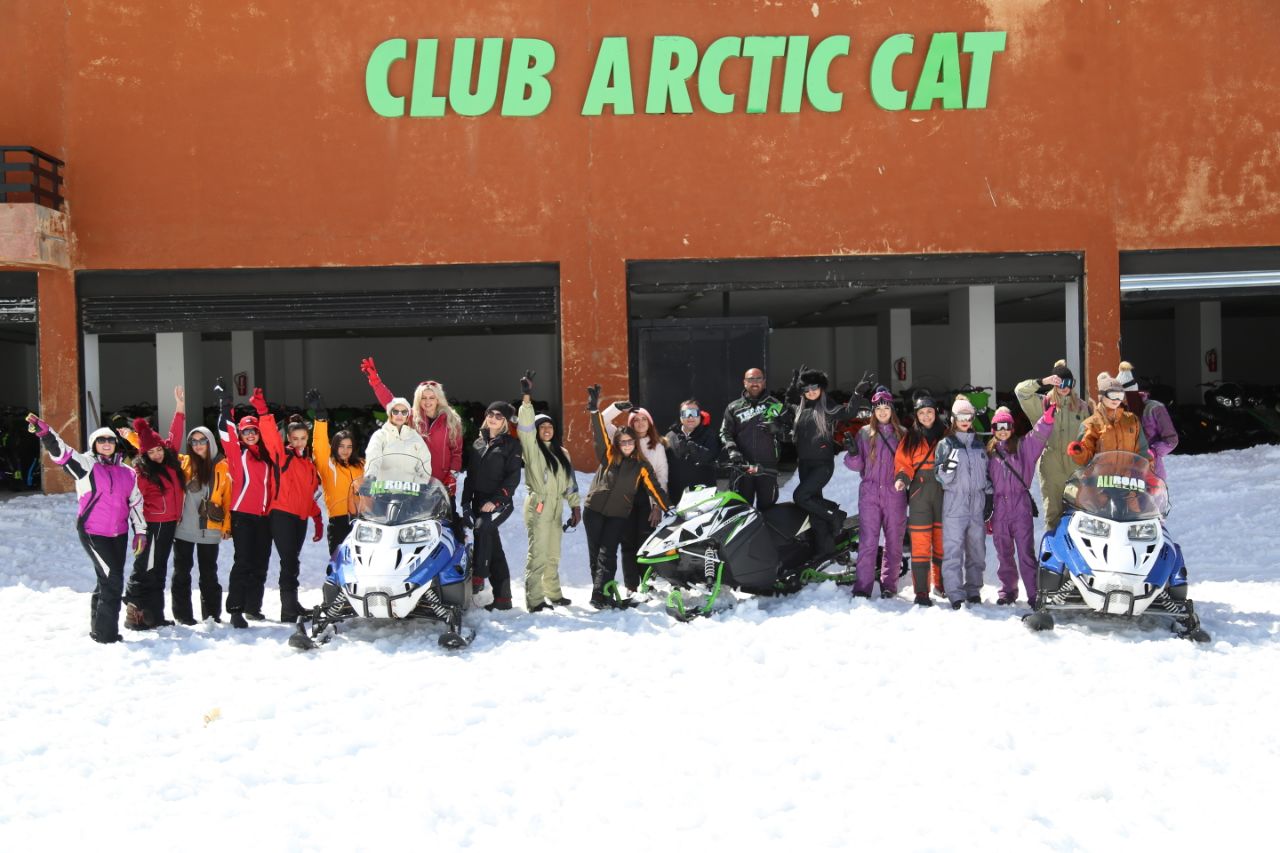 TN: Will you have some special duties now, after winning the Miss Tourism Continental 2021 title?
T.B.: I will have to travel to Beirut more often in the future to promote the tourist destinations of Lebanon and participate in different charity events.
TN: And besides your victory, what was the best thing during this one week?
T.B.: One of my friends, Anna Marques, came to see me in Beirut, which I did not know anything about. I had been in Lebanon already for two days when she called me and said, "Hi, I'm here in Beirut. Which hotel are you staying at?" It was a complete surprise for me and heartwarming that one of my friends traveled there just because she wanted to root for me in person. We talked with the organizers, and they put her in our room, where I was staying with Miss Romania. So, from then on, the three of us were together and had the opportunity for some girly nights too.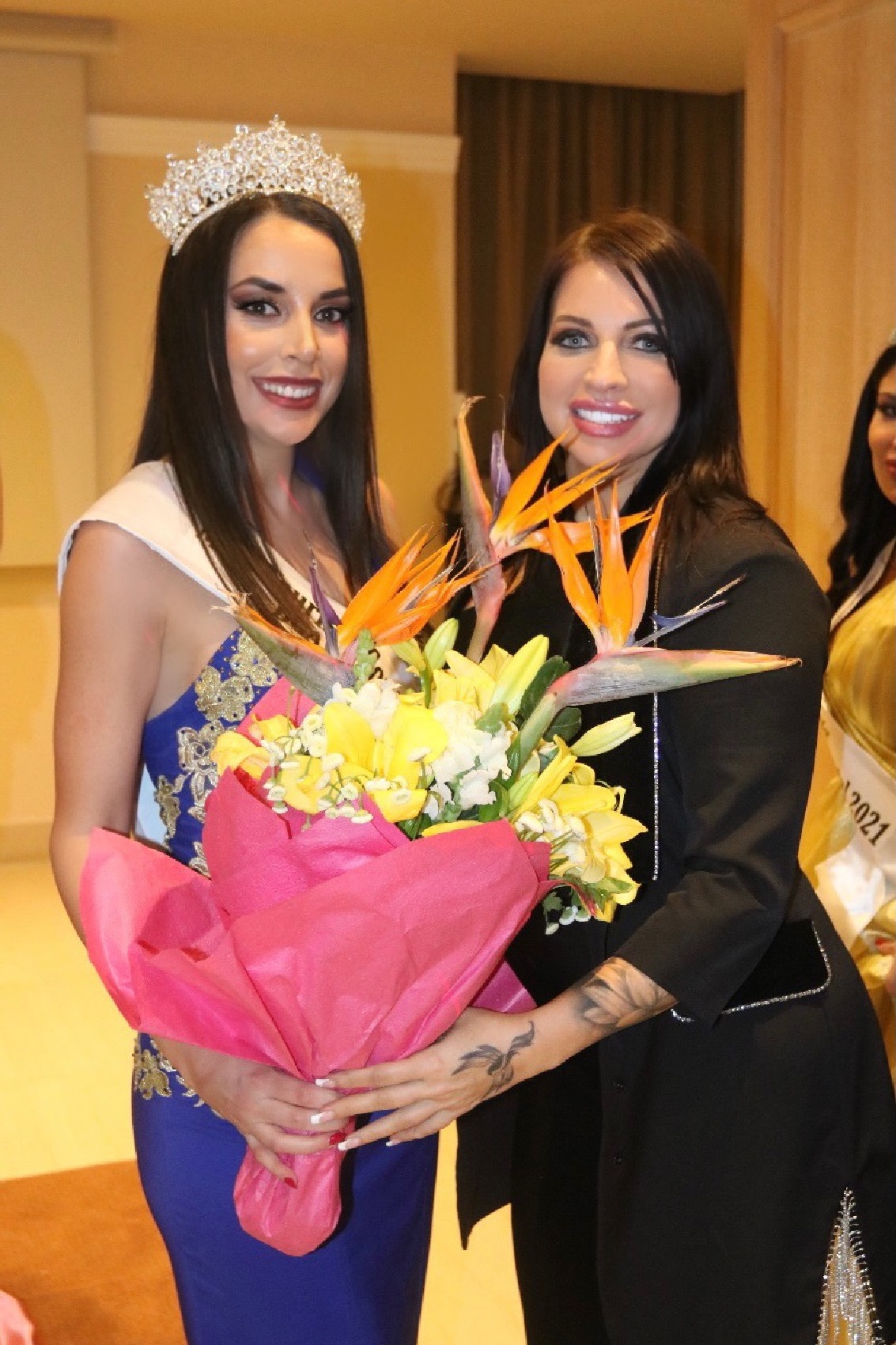 TN: By the way, was this your first time in Lebanon?
T.B.: No, I had already been in Beirut once before, when I participated at another beauty contest in 2017; then, just like now, the organizers took us up to the nearby mountains too. The difference was that, unlike four years ago when the snow was already gone, this time everything was still beautifully white. It was a fantastic feeling that I could ride a snowmobile and, only an hour's drive later, we arrived back to summer weather in the city again.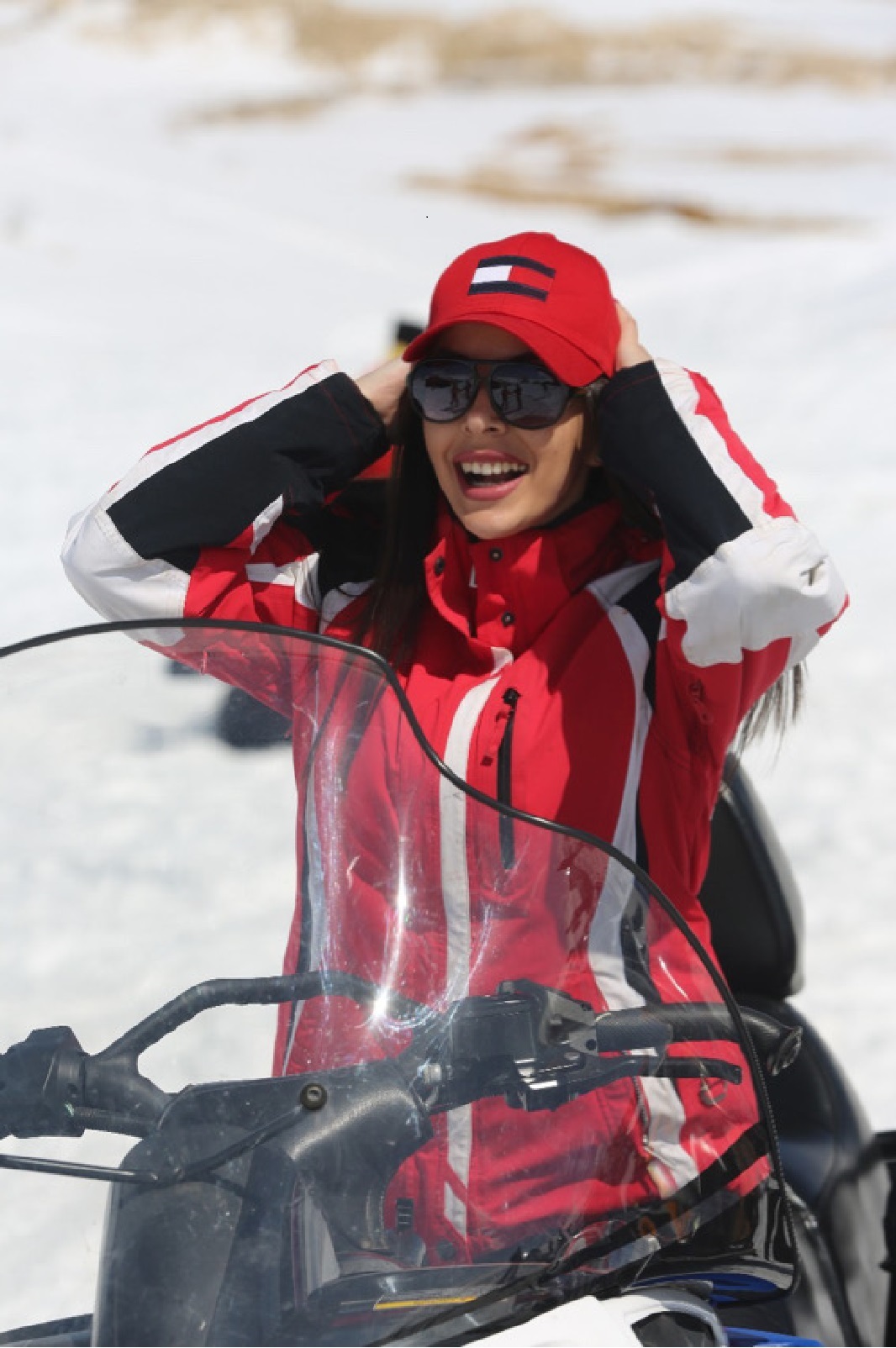 TN: At the end of 2019, you participated in Miss Earth in the Philippines, and now you won this pageant in Lebanon. What happened to you in between?
T.B.: In May 2020, I got an offer from the United States for a three-month contract, and even though the COVID-19 pandemic was already an issue, it still would have been possible for me to accept it and travel there. But in the end, because of another reason, I turned it down.
I also started a modeling school, where I was holding courses for girls, but because of the pandemic, that stopped. At the end of last year, I was shaken to my core when a huge tragedy happened in my personal life, and it was exactly on the 1st of March this year when I decided that I had to get up and pull myself together again. The invitation from Beirut arrived only a couple of days later…
Title image: Miss Tourism Continental 2021 BGA Ambassador Tünde Blága (Photo: Zsolt Colcer)