Interview
Transylvanian band 4S Street talks about inspiration: Interview
We're hearing more and more about the band 4S Street; they were the new big hit at the summer music festivals before the pandemic and since then have become an essential part of the Transylvanian music scene.
The band was formed on the fourth street on the right in Gyergyócsomalva/Ciumani – thus the name. Simple as that. Also on this street, at the house of drummer Andor Pál, is a storage area where the band played their first tunes. This is also the place where the video was shot for their catchy new hit: Hova tűntél?/Where have you gone?
The members of 4S Street are: Lóránd Fülöp, guitar; László Szabó, bass guitar; Andor Pál, drums; Csaba Mihály, keyboard instruments; and Alin Nicuța, vocals and acoustic guitar.
The leader of the band, Alin Nicuța, is certainly a pleasant surprise for us all, as he is a 100 percent Romanian native but identifies as a Szekler. No need to add that his Hungarian is perfect, both spoken and sung.
TN: Alin, you've mentioned that as a boy growing up in Szeklerland and attending local schools, you wore the Szekler national costume many times and it did not bother you at all. How come you have this much openness toward the Szeklers?
AN: My journey here in Transylvania started 27 years ago when my family moved here from Neamt County. We lived in a little village called Gyergyóalfalu/Joseni, and we were the only Romanian family at that time. I was only 2 years old when my parents decided to send me to nursery school; that was when I started learning Hungarian. Because I was there from morning until evening, after a few years, at one point I spoke Hungarian better than my mother tongue.
Over the years, I started to be more and more interested in the culture and history of the Szeklers in this area; that's how I got in touch with my first musical instrument, a traditional Szekler instrument called "Citera." After a short time, I started my first adventure in the world of music, I started piano lessons in Gyergyóalfalu/Joseni, a course I completed in Hungarian. I am very grateful that I had the privilege of growing up and becoming a man among these people; I had a lot to learn, and without a doubt, I came to consider myself one of them.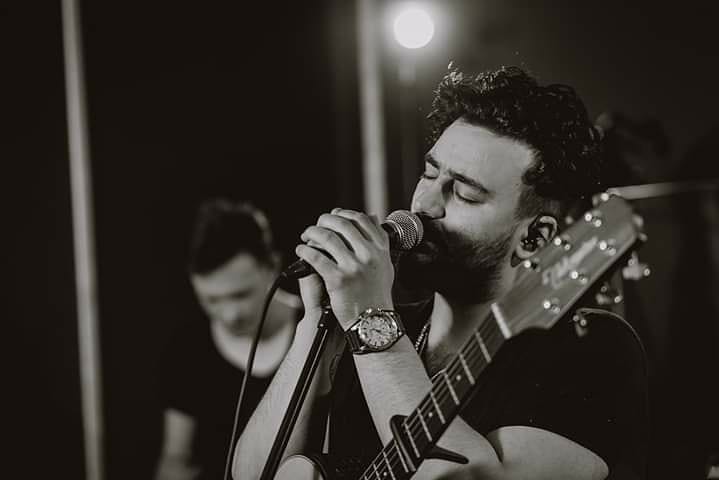 Alin Nicuța (Photo: Designdrop Studio)
TN: You've chosen to pursue a career in music as the lead singer for 4S Street, and you both write and perform lyrics in Hungarian. This is quite an achievement, and you've already become rather well-known in Hungary as a band. Are you this good in other languages too?
I think the most important thing is to be honest. The moment you manage to write your own lyrics and your own songs, you can call yourself an accomplished artist with a lot of work and ambition; maybe with a little luck, you will have the opportunity to call yourself a successful artist. For several years now, I've spoken Romanian only with my parents, I spend the rest of my time speaking in Hungarian. Most of the important things in my life have happened around Hungarians, so it is normal for the lyrics I write to be in Hungarian, the language in which I can convey emotions and feelings in a sincere and authentic way.
TN: You insist as a band on not making compromises and having only original songs. Why?
A true and sincere artist must be able to be inspired by his own life and feelings. Your own songs are like a catalog about your life, which people read and take inspiration from. Every man has his own way in life and encounters all kinds of difficulties; well, after overcoming these difficulties, we can help others to also overcome them.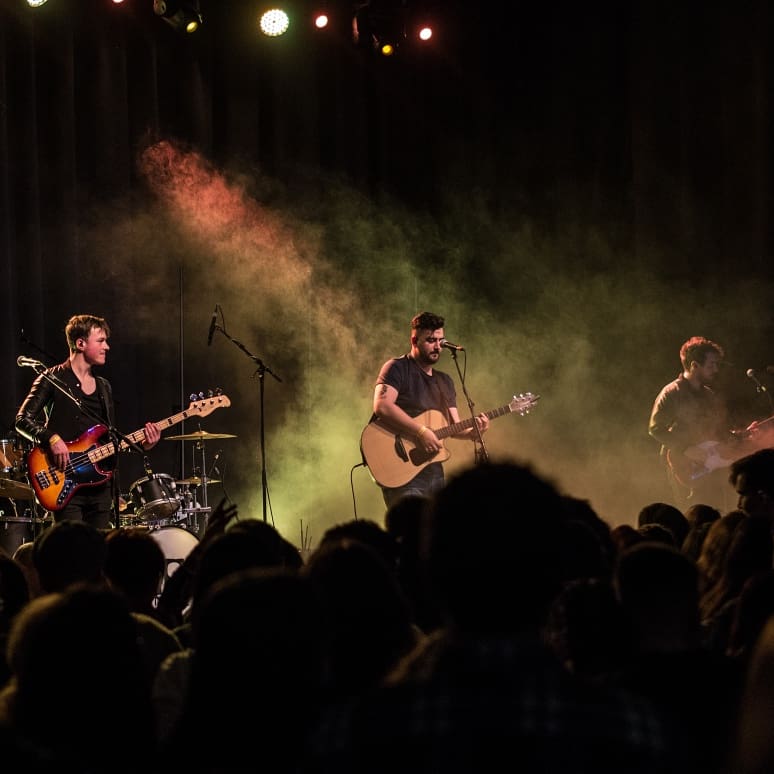 Photo: Csöszi Productions
TN: You consider that finding your identity as a music group and writing your own songs is the most rewarding part of a musician's life. It may also be therapy for the soul.
That moment when hundreds of people sing your song and you can see that sincere joy on their face is one of the most beautiful moments that an artist can have in life. As each person has his own path in life, so the band must carve a path in the music industry. It must be original, honest, to be an example for others, to represent some moral values.
TN: Hova tűntél, one of your new songs, is on repeat in my car. What is the message you wished to convey with this song?
After our young years, we began to look for that certain place that we can call home, for the person we can be ourselves with, and for the person who can face the difficulties of life with courage. In this song, we relive this particular period of our lives as we continually seek out what we affiliate ourselves with.
TN: I also know you are not fond of talent shows and would never participate in one to get the attention of an even wider audience. Why is that?
There is no doubt about it, talent shows like X Factor offer successful competitors an open door into the music industry and a chance to become recognized. But there is a negative side that many do not know about. The interest of these talent shows is to achieve a rating and to capture an audience as large as possible, not to support the artists for a long time. Even the winner of such a show will gain people's attention for only a short period of one year. Next year, the show will have a new winner on whom all the attention will be turned again.
Another thing that I consider a negative thing is that after these talent shows, the artists usually does not have the opportunity to guide his career as he pleases. You are obliged to sign contracts that are not financially advantageous, and you are obliged to participate in certain events that you do not like to go to. You are even told what kind of hairstyle to have and what kind of clothes to wear. You can become famous very quickly, but even faster, you can disappear from people's attention when someone else comes along who is more interesting than you. I believe that through a lot of work and ambition, you can get where you want without this type of compromise.
 Photo: Orsolya Herczeg 
TN: Plans for the summer? Please share any concert dates you know about for 4S Street fans.
We hope to step on stage again as many times as possible this summer. We have many concerts already signed, but we are waiting for confirmation from our managers.
A very important date to remember is August 12 when we will have a concert on A38 Ship in Budapest.
The A38 Ship is one of the most famous concert venues, not only in Hungary, but even in Europe. A few years ago, I dreamed of having the opportunity to attend a concert in this legendary place; I never imagined that I would have the opportunity to give my own concert with my band here. The first concert held here will definitely remain one of the most important moments of my life.
Featured photo: Júlia Lily Hegyi