Sport
Tour de Szeklerland starts next week
Similar to the last two years, the cycling tour of Székelyland will start from Sepsiszentgyörgy/Sfântu Gheorghe next week. The XIII. Tour de Szeklerland will be held between 7.-10. August 2019.
Sepsiszentgyörgy mayor Árpád Antal and Csíkszereda/Miercurea Ciuc mayor Róbert Ráduly together with Kovászna/Covasna County Council president Sándor Tamás praised the importance of the major sport event, highlighting that how much it helps to promote the region and strengthen the brand of Székelyland itself. It is also a good example for the cooperation between the Székely counties of Hargita/Harghita and Kovászna. Róbert Ráduly told that this year 21 teams will be participating: 8 continental, 8 club and 5 national teams, and the overall budget of the event is EUR 65,000. The council of Sepsiszentgyörgy together with other councils from Háromszék (Kovászna County) contributed to this budget altogether with RON 100,000 (EUR 21,100) – said Árpád Antal.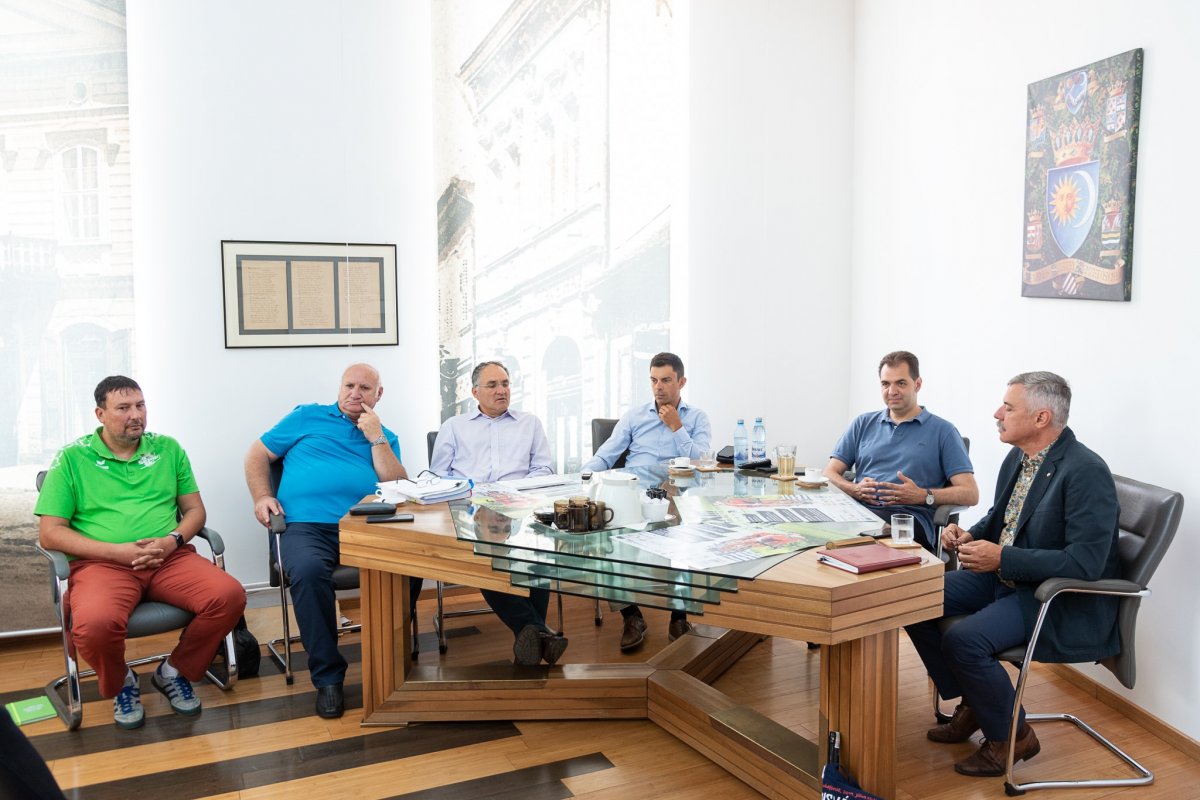 Former president of the Hargita Council Sport Directorate, András Csíki, -who had been involved in the organization of the race from the very beginning, and who is in retirement now- shared that participants will arrive to Sepsiszentgyörgy next Tuesday. The team presentation will be held Wednesday afternoon followed by the 5,3 km long prologue on the streets of the town.
Organizers would like to start the prologue one hour earlier – at 6 p.m .- than they originally planned, so Erdély TV could broadcast it live, but the Police has yet to approve this change. The first stage – the so called Háromszék stage- will take place on the following day, on 8. August and will be 197,3 km long. Cyclists will start from Sepsiszentgyörgy, then will pass over Kovászna/Covasna, Kézdivásárhely/Târgu Secuiesc, Nyergestető/Piatra Niergeș, Tusnádfürdő/Băile Tușnad, Mikóújfalu/Micfalău, Barót/Baraolt, Bölön/Belin and than will return to the county seat.
The Hargita county stage will be the second one on 9. August with its 198,4 km distance, while on the last day of the race, August 10 two half-stages will take place: first a 10 km long prologue will be held in Csíkszereda, then a 122 km long stage will wait for the participants around Csíkszereda.
Title image: Tour de Szeklerland (Archive photo: Zsolt Halmágyi)