Adventure
The Transylvanian Who Founded the New York City Marathon
Millions of people run marathon each year all over the world – but it wasn't always like that. Until the mid-70's only professional athletes participated in long distance running competitions. Then came a man with a vision to bring marathon closer to the ordinary people.
The History of the NYC Marathon
This man was Fred Lebow, the founder and first race director of the New York City Marathon, the race which grew during his time from 120 participants to the biggest running event on the planet with more than 50,000 finishers each year.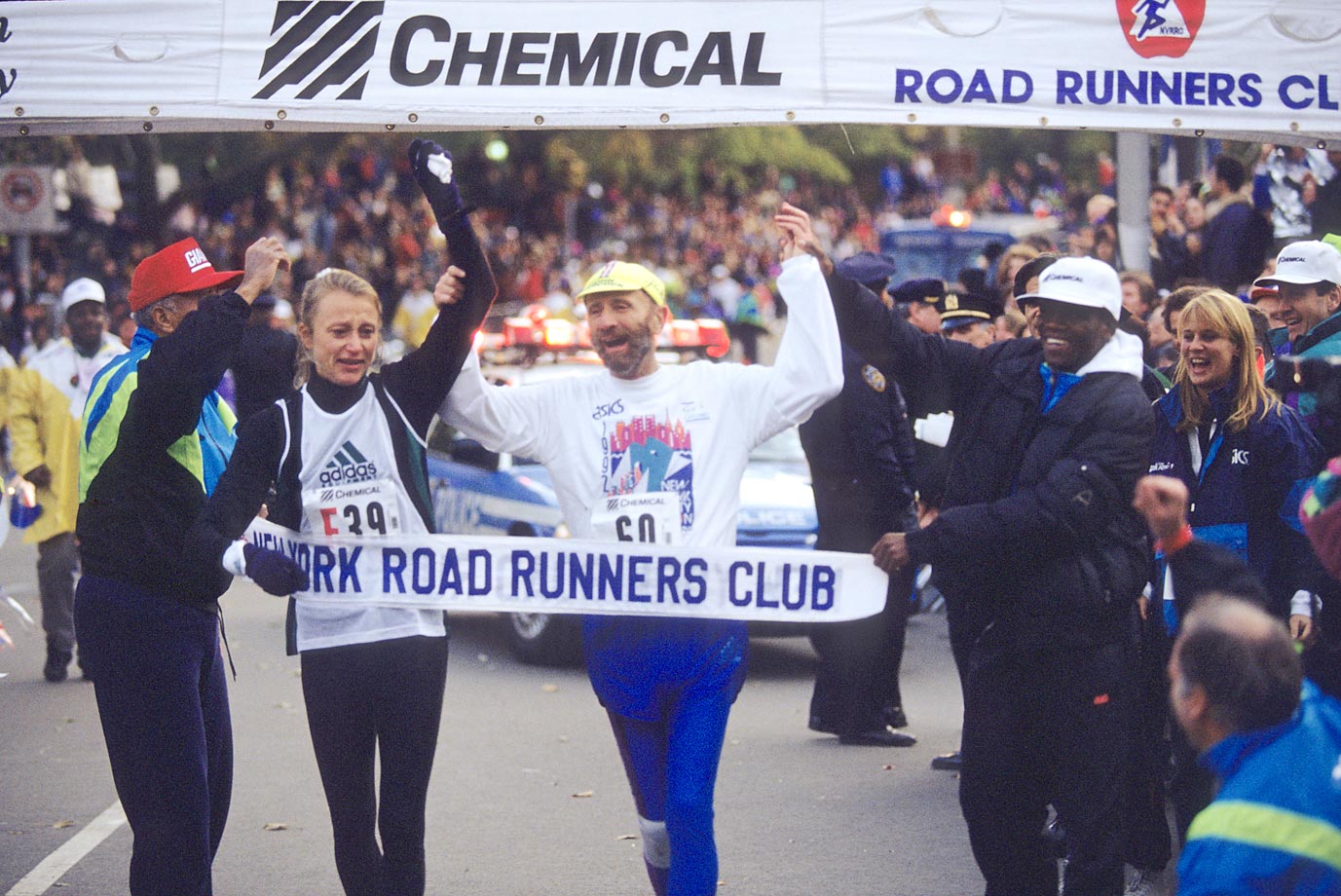 Lebow in the finish of NYC Marathon with Grete Waitz in 1992
Life of Fred Lebow
But where did the father of the worldwide running boom originate from? Transylvania of course, where else? He was born in 1932 into a Jewish family, the Lebowitz's in Arad (Western Romania, strictly speaking not a part of Transylvania) and spent his childhood with his four brothers and two sisters, in this multi-ethnic town, where at the time, 40% of the inhabitants were Romanian, another 40% Hungarian, 7% German (Schwaben), and 13% other nationalities.
Growing up in this multilingual environment, the young Fred spoke several languages, including Hungarian. The Lebowitz's lived a balanced and happy family life, but then the war came, and while they survived the German occupation, they abandoned the country when the Russians occupied Romania after WWII. The parents sent 14 year old Fred, and one of his older brothers, Mike forward on a train heading to the Netherlands. Fred was separated from his family for 13 years and lived a rather bohemian lifestyle. He later said in an interview: "Sidewalk cafès in Paris, quaint little hotels in Barcelona—that sort of life."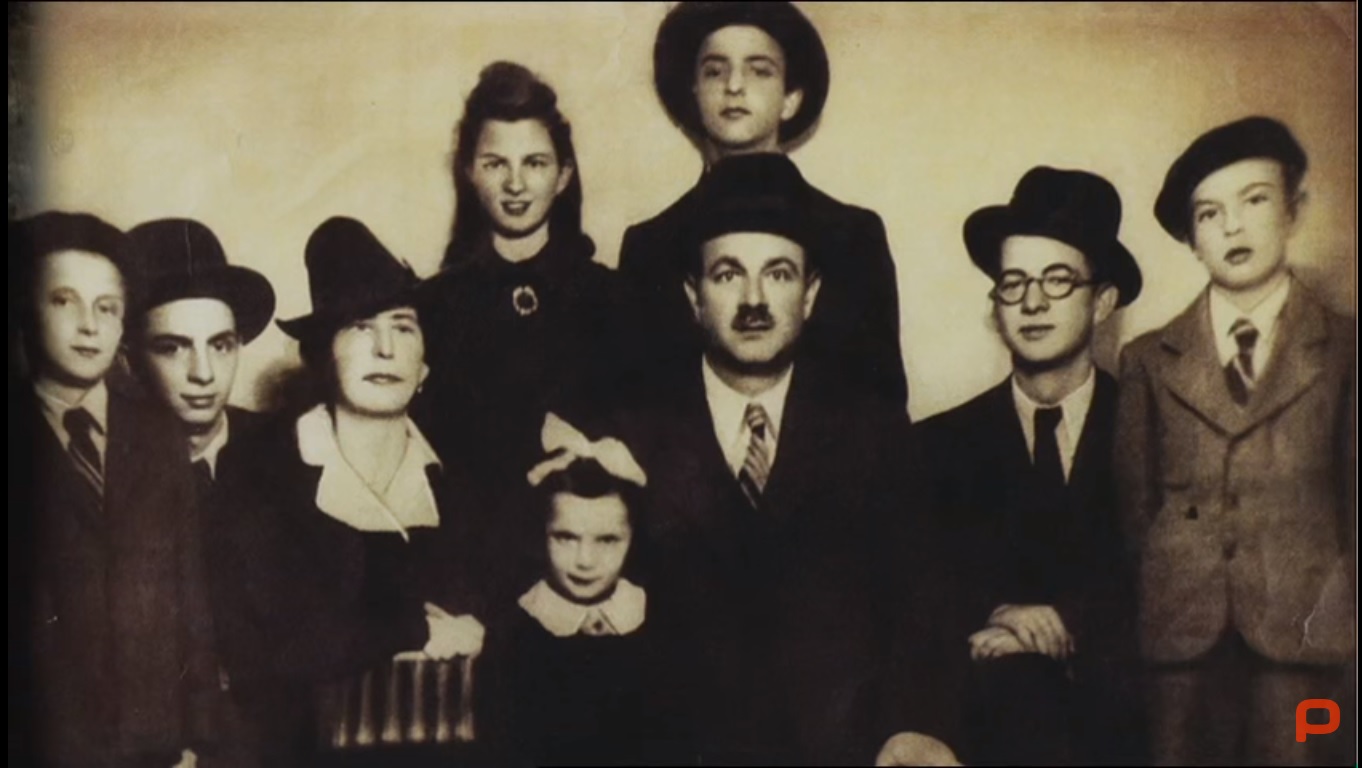 The Lebowitz family in Arad
He was already 28 when finally reunited with his family in Brooklyn, but these long years left a mark on him and never could really reintegrate into his orthodox Jewish family.  Even his mother said to one of his sisters that:  "He is like a stranger to me."
Running became his new religion. Although he was never a fast runner (he came in next to last in the first marathon he ran) running gave him a feeling he wanted the world to share. So in 1970, with $300 of his own capital, Lebow initiated the first New York City Marathon, which involved  only 127 runners in four circumnavigations of Central Park. Six years later, he expanded the race to include all five of New York City's boroughs, and by then 2,000 runners covered the course. And the number of participants kept rising steeply each year.
Meanwhile, Lebow gradually gave up his previous lifestyle he built up after arriving to NYC (he became a successful and wealthy consultant in the Garment District) and started to live a simple, almost ascetic life. "I sold my car long ago. I don't even spend money on cabs; I run to all my appointments all over town. I wear mostly running shoes and clothing, and they're all supplied free," – he told to a reporter in 1981. He never married:his family was the ever-growing running community.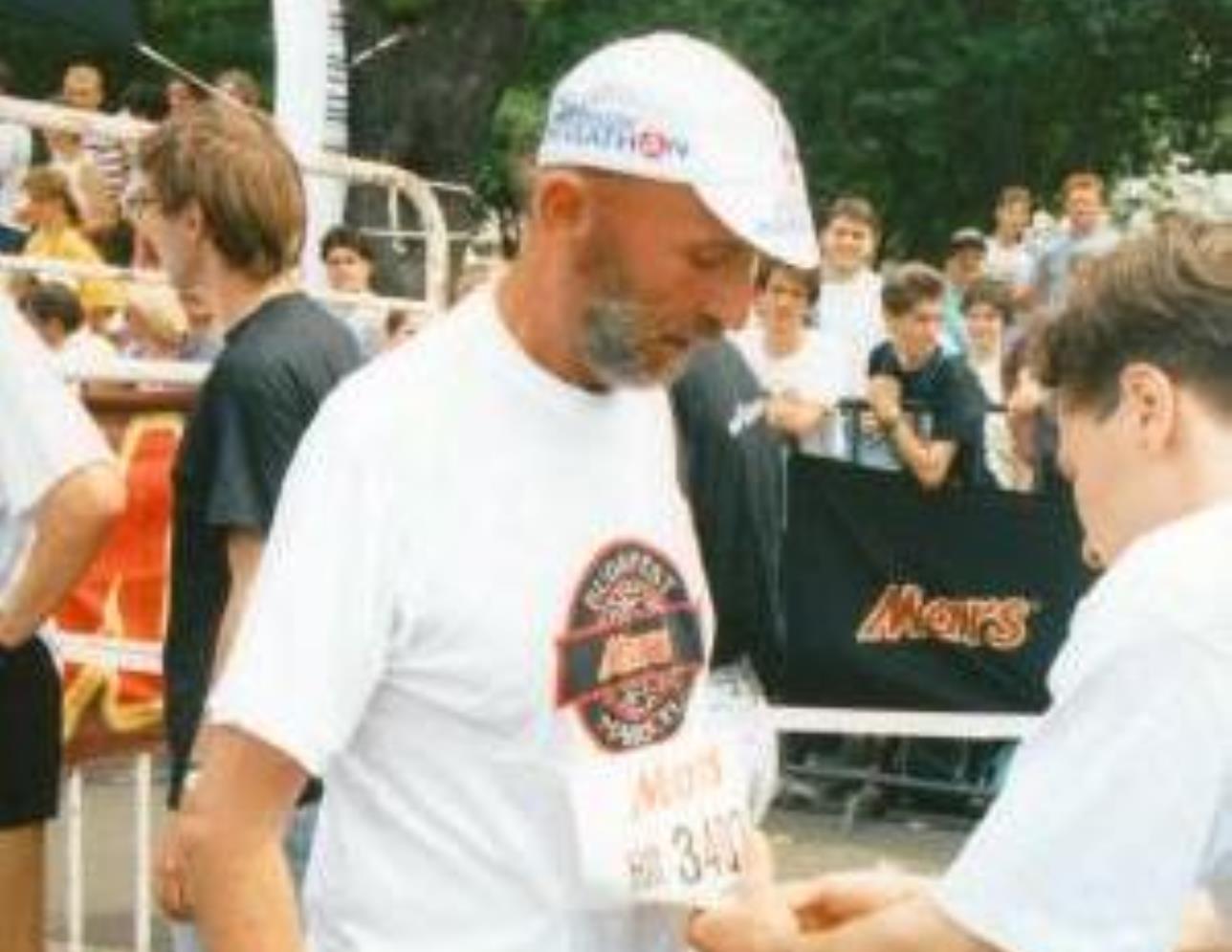 Lebow at the Budapest Marathon in 1993
In 1990 Fred was diagnosed by brain cancer, but he didn't give up and he ran the NYC Marathon one more time on November 1, 1992 marking his 60th birthday. His good friend, nine-time NYC Marathon women's winner Grete Waitz ran by his side and they finished together with a time of 5:32:35. A few months later, in the spring of 1993 he even went to Budapest, to help the Budapest Marathon organizers with some advice, and to run a half-marathon. The organizers followed his suggestion, and relocated the start of the race to Heroes' Square by the City Park.
He may have created the biggest running event of the world, and left his mark on the Budapest Marathon, but he could not run away from cancer, and passed away in 1994 at the age of 62. His legacy lives on and his life-size statue continues to greet the finishers of the New York City Marathon in Central Park each November. And another thing what would make him proud is that a few years after his death the global running boom has reached his homeland too, and now every major Transylvanian town has its own marathon including his hometown, Arad. In addition to running, Transylvania has a rich legacy of sporting events. You might be interested in Kolozsvár celebrates 200 years in sports.
Update 2020: New York City Marathon Canceled Because of Pandemic