Crime
Ten people died after drinking rubbing methanol
The judges of Jászvásár/Iași took an Iraqi and a Jordanian citizen into custody for 30 days late Monday night for an astonishing crime: They made adulterated rubbing alcohol and caused the deaths of 10 people in Iași County.
According to Főtér.ro, the two men from the Middle East illegally manufactured rubbing alcohol in a plant in Ilfov County, near Bucharest. But instead of ethanol, which is less harmful to people's health, they used methanol, which is deadly. They then sold their product to a man who owned several village shops in Iași County.
The first deaths were reported in the middle of April. The authorities acted very quickly, and the distributor of the adulterated product also became suspicious, removing the alcohol from stores. But by then, it was too late.
As it turned out, the two suspects – who had been running several companies in Bucharest for more than a decade – used 70 percent methanol and 30 percent water in their rubbing alcohol. To complete the deception, they used a blue dye to color the liquid. According to experts, the concentration of the adulterated alcohol was 300 times the amount of a lethal dose.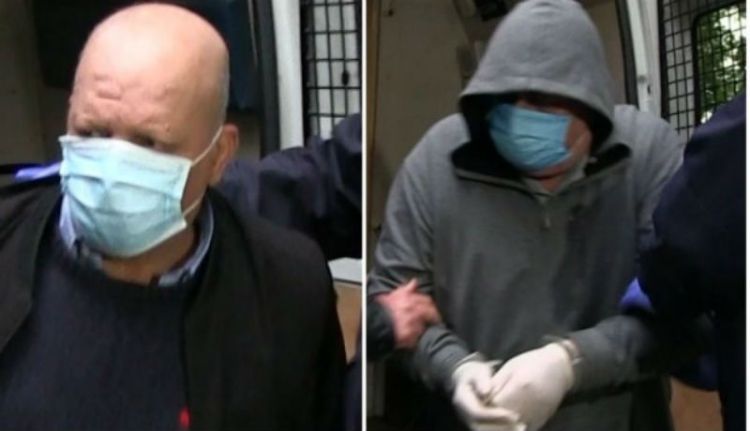 Meanwhile, prosecutors realized there might be more victims, so they ordered the exhumation of two who had died on Monday.
This case is particularly unfortunate because the victims died due to drinking the product, which is extremely dangerous even for non-counterfeit rubbing alcohol.
The widow of one of the men who died told journalists that it is a very old practice to drink rubbing alcohol. She also said that the normal "favorite" has disappeared from shelves due to the epidemic, so her husband had chosen the new, deadly product.
According to the women, they drink rubbing alcohol because "vodka is only water and rum is only colorant," and it is impossible to work without concentrated alcohol. She added, she always mixes the alcohol with soda or water.
Title image (illustration): According to a widow of a victim, it is impossible to work without alcohol. Photo: Bit TV