Crime
Arad car bomb kills local businessman [VIDEO]
On Saturday morning, a bomb exploded in the parking lot of a supermarket, shocking Arad locals. Firefighters quickly arrived at the scene and doused the flames but couldn't save the life of local businessman Ioan Crișan, who was driving the car at the time of the explosion.
The bomb attack is the first such serious crime in the city, Arad County prefect Csaba Tóth said. Following the attack, Tóth's first response was to supplement public order measures, considering that Arad locals would be worried about their safety since the attackers are still free and could be wandering the streets of the city.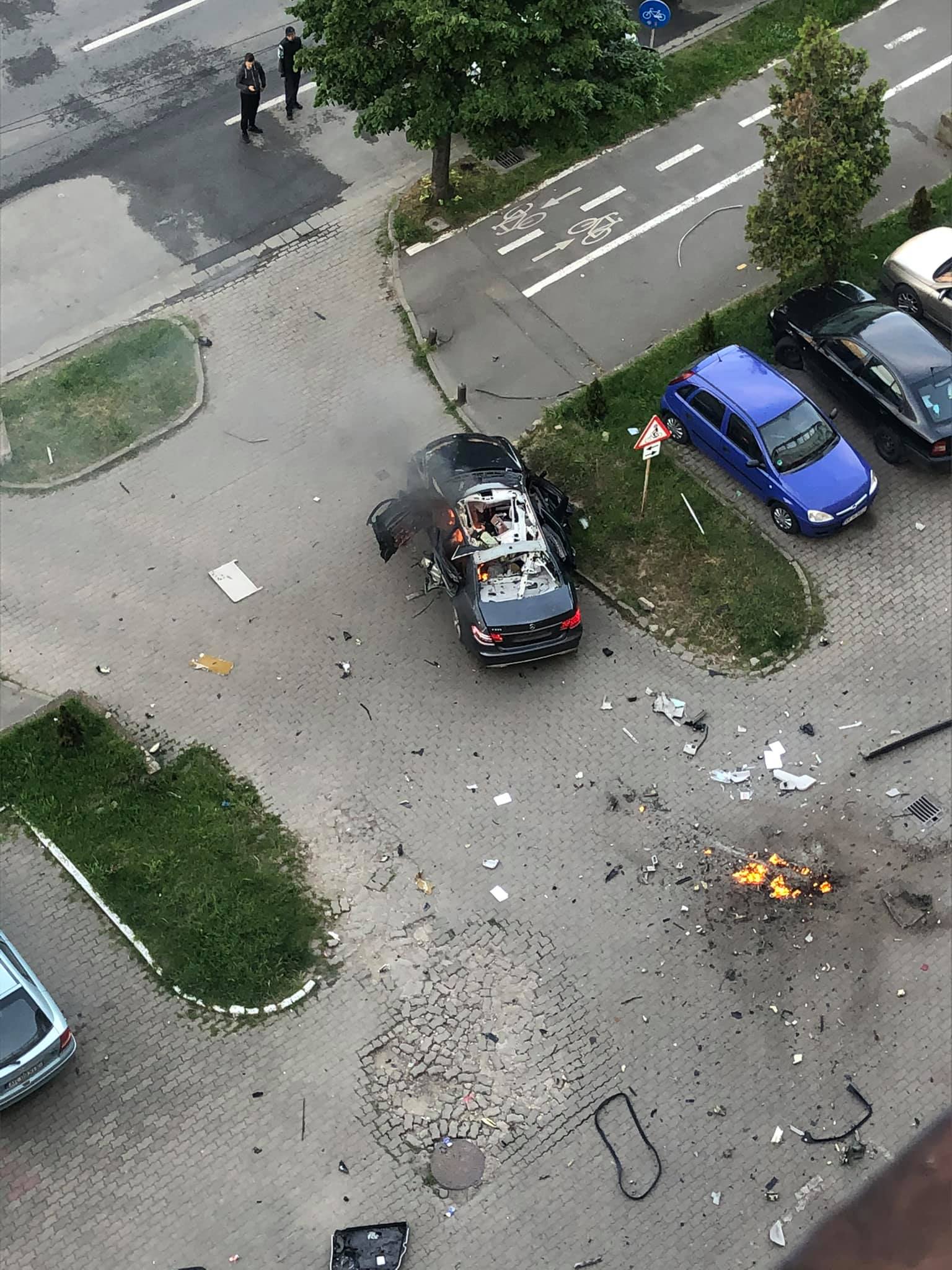 "There have been crimes in the city before, but this is the first time we have encountered such a serious crime. The authorities are doing everything within their power to maintain public order," Tóth wrote in an official statement following the explosion in Arad. "It is possible that the death of the man was caused by a bomb detonated by remote control, but the attacker has not yet been identified," he added.
Local press: Illegal cigarette smuggling could be behind the death of the businessman
After the tragic incident, the local press scoured through the past of 66-year-old local businessman Ioan Crisan and claim that his assassination could be related to cigarette smuggling. Arad Police forces seized an illegal lorry load of more than 600 boxes of smuggled cigarettes last Monday. The truck was registered in Gorj County.
For some reason, the truck driver managed to escape, and his or her identity remains unknown, according to local news portal Aradon, as cited by Mediafax. Police forces have not yet identified the owner of the truck used for the illegal cigarette transportation.
Some are connecting this suspicious seizure with the car bomb because it was Crisan who tipped off the Arad Police about the illegal transport, they claim. Others say that the truck ended up in the courtyard of Crisan's firm.
The mystery further grows if we add another story to the mix: EUR 100,000 was stolen from Crisan's safe two years ago.
Officially, investigators say there is a circle of suspects but are remaining silent on the details, thus neither confirming nor denying any of the allegations posted by the local media.
Here is the moment of the explosion as captured by the supermarket's surveillance camera:
Title image: The car in flames, captured on camera after the explosion. Image source: CriticArad.ro