Sport
Szekler bronze at Para-Cycling Track World Championships
Károly Eduárd Novák won the Bronze Medal on the first day of the 2020 Para-Cycling Track World Championships organized in Milton, Canada, at the Men's 1 km Time Trial within the C4 disability category.
The 43-year-old Szekler cyclist from Csíkszereda/Miercurea Ciuc finished the 1000-meter distance within 1 minute and 8.31 seconds, meaning he reached an average speed of 52.7 km/h. The British Jody Cundy defended his title in the race by cycling just one second faster than the Slovakian Jozef Metelka, who finished in second place, and three seconds faster than Novák.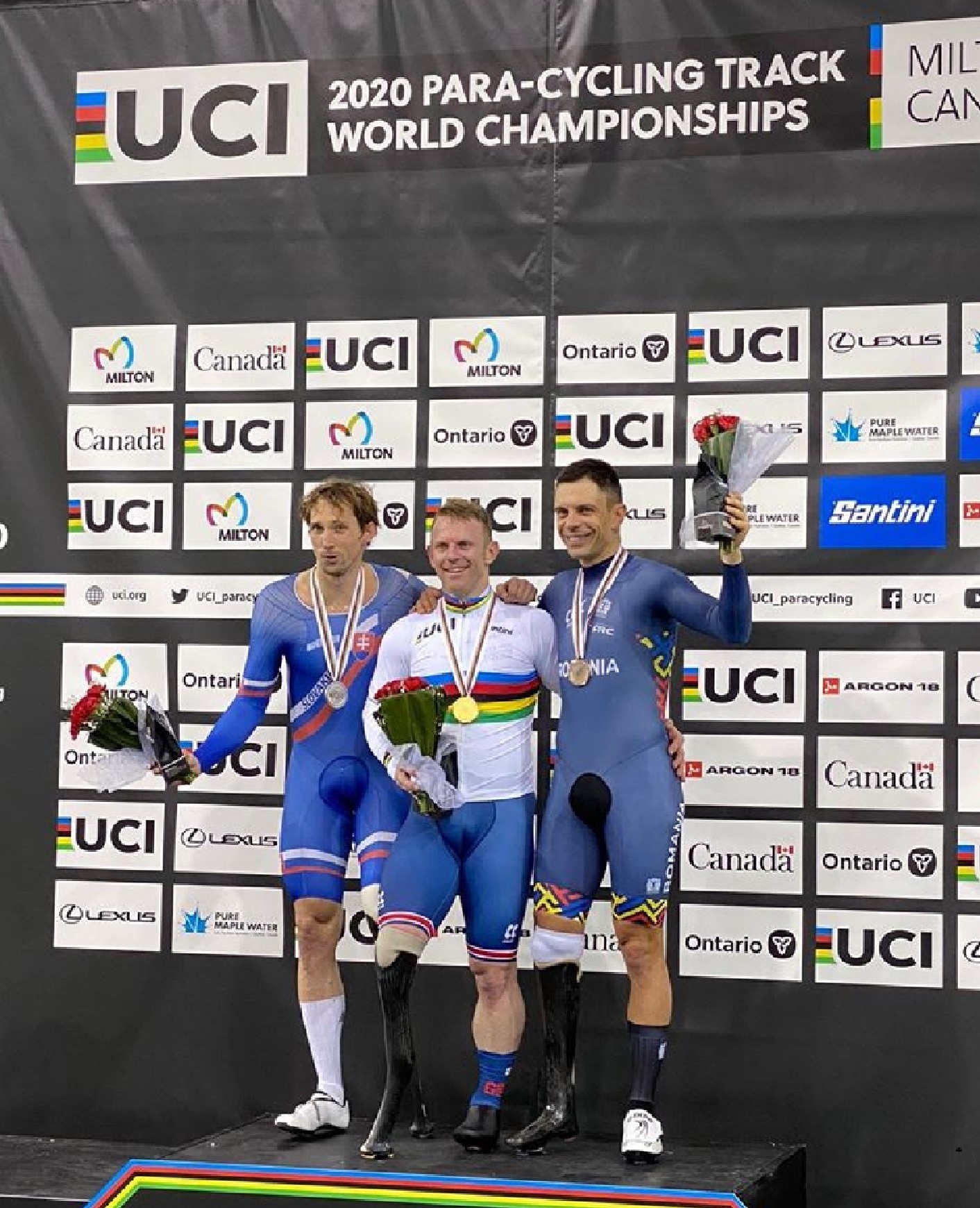 Novák, who has also been the acting president of the Romanian Cycling Federation since 2013, constantly and smoothly increased his speed, following a relatively slow start. In so doing, he was able to win his first ever medal in this event.
Iconic figure of cycling and para sports
Károly Eduárd Novák is an iconic figure of both cycling and para sports in Romania. As a kid – as like many Szekler children – he also chose a winter sport and became a successful speed skater at first. But after losing one of his legs at the age of 19 in a car accident in 1996, he switched to cycling and emerged as a professional. He has participated in four Paralympics and won Romania's first ever Paralympic medal in Beijing in 2008 by finishing second in the individual time trial. Four years later in London, he went even further by winning the country's first ever Paralympic Gold Medal in the 1 km track pursuit event.
Novák introduced the sport of cycling in his home town of Csíkszereda by first organizing the region's biggest and most prestigious cycling race, the Tour of Szeklerland, in 2007, than two years later by establishing a Continental team, which has been the only professional cycling team in Romania for almost a decade.
Title image: Men C4 Kilo Time Trial award ceremony. Left to right: Jozef Metelka, Jody Cundy, Károly Eduárd Novák.