Issues
Symbolic fundraiser after mayor fined for using Hungarian symbols
The Mikó Imre Association for the Protection of Minority Rights started a symbolic fundraiser, after Sepsiszentgyörgy (Sfântu Gheorghe) Mayor Árpád Antal was fined RON 10,000 by the Kovászna (Covasna) County Prefecture for placing Hungarian flags and symbols on the streets of Sepsiszentgyörgy on March 15, a Hungarian national holiday. (szekelyhon.ro)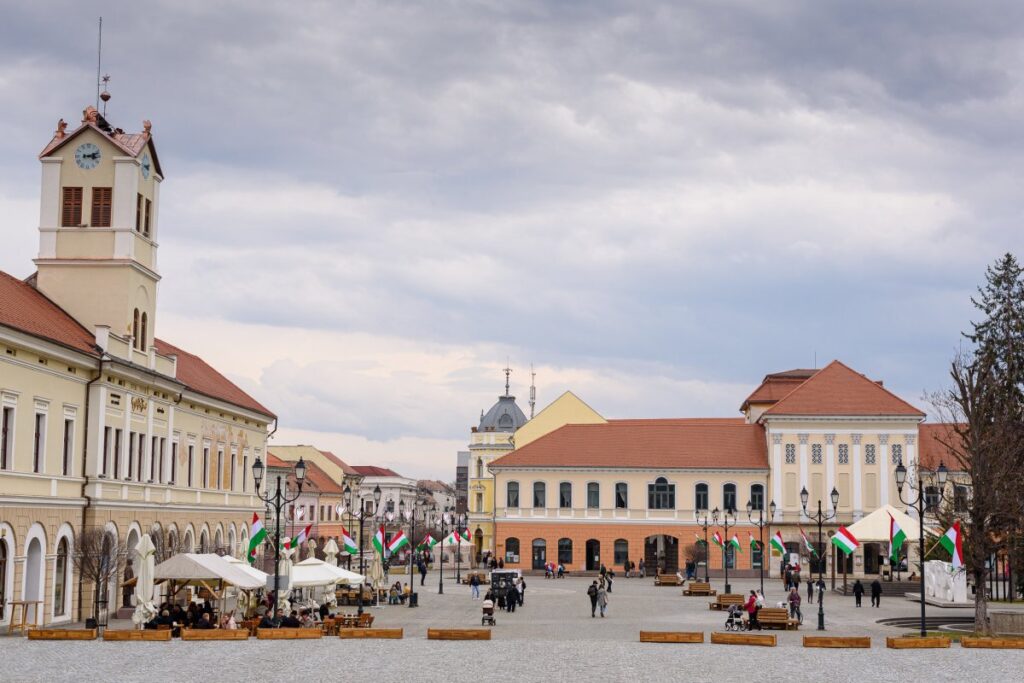 Leader of the Mikó Imre Association Erika Benkő said at her Thursday's press conference that the fundraiser is not about the money but is a symbol of the community's togetherness, showing that Transylvanian Hungarians can defend themselves from such "ignoble attacks."  This is the reason why they are asking everybody to donate only one leu, and no more.
"This fundraiser sends a clear message that it is important for the Hungarian community to celebrate March 15 with their own symbols, and this is not only the idea of a politician or a mayor. It is a message to leave our holidays and symbols alone."
– said Erika Benkő. She also recalled that the power of the community and togetherness was shown when after the leader of AUR, George Simion, attacked Hungarians last week in a video shot on the main square of Sepsiszentgyörgy, several hundred inhabitants of Sepsiszentgyörgy defended the Hungarian symbols via civilized comments to his post.
Each year, when the ethnic Hungarian mayors in Transylvania are fined after March 15, the association tries to help them mainly by providing legal assistance; but because the legal procedures are very slow and it takes a minimum of one year for any final decisions to be made, this time, they thought it was important to start the symbolic fundraiser immediately.
Starting next Monday, it will also be possible to pay the one leu online, through the webpage of the Mikó Imre Association; until then, people can bring one-leu notes to the association's office in Sepsiszentgyörgy between 9:00-16:00. They are asking the inhabitants of Sepsiszentgyörgy to also take photos of their donations and share them on social media platforms to encourage their friends to do the same.
If the fine is invalidated by the court, or if more than RON 10,000 is collected, the money (or extra) will be dedicated to a charitable purpose.
The Miko Imre Association also filed a complaint against an unknown person because Mayor Árpád Antal received a death threat in connection with the Hungarian flags.
Title image: Hungarian flags in Sepsiszentgyörgy on the Hungarian national holiday, March 15. (Photo: Bíró Blanka)