Culture
After years of legal wrangling, the flag of Sepsiszentgyörgy can be displayed
As soon as the government decision about the flag of Sepsiszentgyörgy (Sfântu Gheorghe in Romanian) is published in the Official Monitor, the symbol of the town will be displayed at City Hall and subordinated institutions, Árpád Antal, mayor of Sepsiszentgyörgy, announced at a press conference on Thursday, local newspaper Háromszék reports.
As the mayor recalled at the press event, a decision to be able to use the flag was adopted by the local government on January 28, 2010. However, the decision was attacked continuously by the Kovászna (Covasna) County Prefect and politician-blogger Dan Tanasă, known for his anti-Hungarian activity. Following a long legal procedure, the Court of Brassó (Brașov) banned the use of the flag in 2014.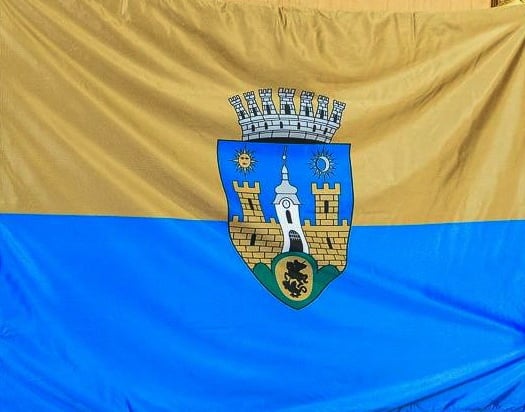 The following year, the parliament accepted a law allowing administrative units to have their own flags. Sepsiszentgyörgy was among the first ones to try to adopt this new law: The municipality, strictly following the new rules, accepted the same flag via a new county council decision and forwarded the documentation to the Ministry of Development. However, the ministry ignored the request of the city for five years, with the documentation landing at the bottom of a drawer. In January, Minister of Development, Public Works and Administration Attila Cseke re-opened the case, and the request of the city was accepted.
As Árpád Antal said at the press conference, this case shows that legislation is not enough; the will to follow through on it is also necessary, the mayor stressed.
Kovászna County Council president, Sándor Tamás, said at the press conference that the county council also accepted a decision in 2015 about the county flag. The documentation of this decision was forwarded to the Ministry of Development, and they have been waiting for six years for the government to officiate the emblem.
Title image: Árpád Antal (left) and Sándor Tamás at the press conference presenting the flag of the city, designed by heraldist Attila István Szekeres. Photo: Háromszék