Health
Sepsiszentgyörgy hospital among the best in the country for stroke care
The Dr. Kristóf Fogolyán County Emergency Hospital in Sepsiszentgyörgy (Sfântu Gheorghe in Romanian) received the ESO Angels: Status Gold award from the Angels Initiative international NGO for stroke care. Based on the award, the hospital from Sepsiszentgyörgy is among the best in this medical area, Hungarian newspaper, Székelyhon reports.
The aim of the Angels Initiative is to improve the chances of survival and recovery of stroke patients and praise the work of those who make this possible. The awards are based on the speed and effectiveness of patient care.
Neurologist Csilla Forró said the award primarily concerns the treatment of a form of stroke. As the doctor, who is the coordinator of the national intravenous thrombolysis program explained: The most common forms of stroke are ischemic stroke and hemorrhagic stroke. In the case of the former, the blood vessels are clogged, reducing the blood supply to the surrounding brain areas, as a consequence, the nerve cells die. A hemorrhagic stroke is a seizure when a blood vessel leaks or ruptures. Angels Initiative cares for those who have suffered an ischemic stroke, using thrombolysis in order to dissolve the blockage with a strong blood thinner.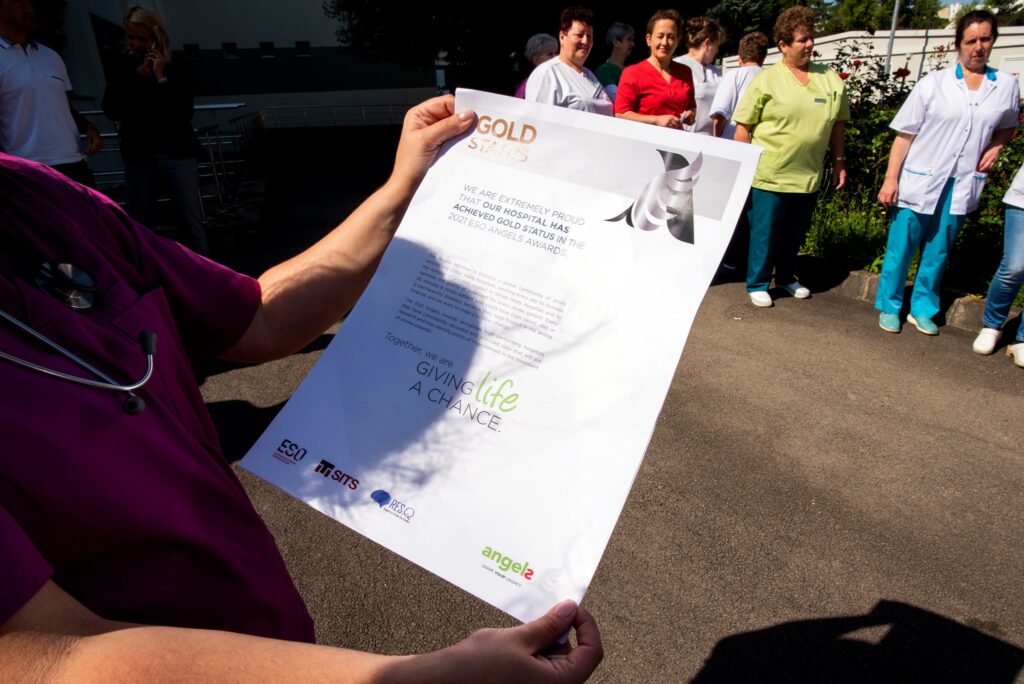 Csilla Forró told Székelyhon, it will be two years on July 1 since the hospital started using this type of treatment. Since then, they have treated 71 patients. Unfortunately, the treatment can only be performed within approximately four and a half hours from the onset of the stroke, and only if the condition of the patient allows. If the treatment is successful, the patient may recover completely. However, it is essential that family members or the patients themselves quickly recognize the symptoms and seek medical treatment. The expert stressed that the sooner the patient gets to the hospital, the sooner their condition can be examined and damage is reduced.
Csilla Forró also said that the doctor must know the medical history of the patient, any medication they are on, and any symptoms they had in the previous days. The accuracy of the data is really important, since, among other things, the treatment is determined on the basis of these criteria — not all stroke patients should be given thrombolysis.
The neurologist also thanked her colleagues for their support, stressing that in addition to paramedics, the ER staff, CT expert, laboratory and neurology departments, and fast-responding relatives all help. By improving teamwork, their performance also improved, Csilla Forró said, adding that the hospital will launch a health education campaign in social media and the press and will also send informational materials to schools and kindergartens.
Title image: By improving teamwork, the performance of the neurologist medical team also improved. Photos: Dr. Kristóf Fogolyán County Emergency Hospital Facebook Page