Sport
Spanish and Székely runners at the 11. Tusnad Marathon
Last Saturday one of the most popular running events of Székelyföld, the HRI Vitalion Tusnad Marathon was organized for the 11th time.  Hundreds of runners from five different countries ran from the smallest town of the European Union: Tusnádfürdő/Băile Tușnad to the only volcanic lake of Central Europe: the Saint Anne Lake. I spoke with two participants: a Spanish person who came to Transylvania with his friends for the first time only because of the race and a local Székely runner, who keeps returning to the race for years, and this year she ran only three months after giving birth to her baby son. I asked them how did they feel despite the rain which started few minutes after the start and didn't quit until the end of the award ceremony.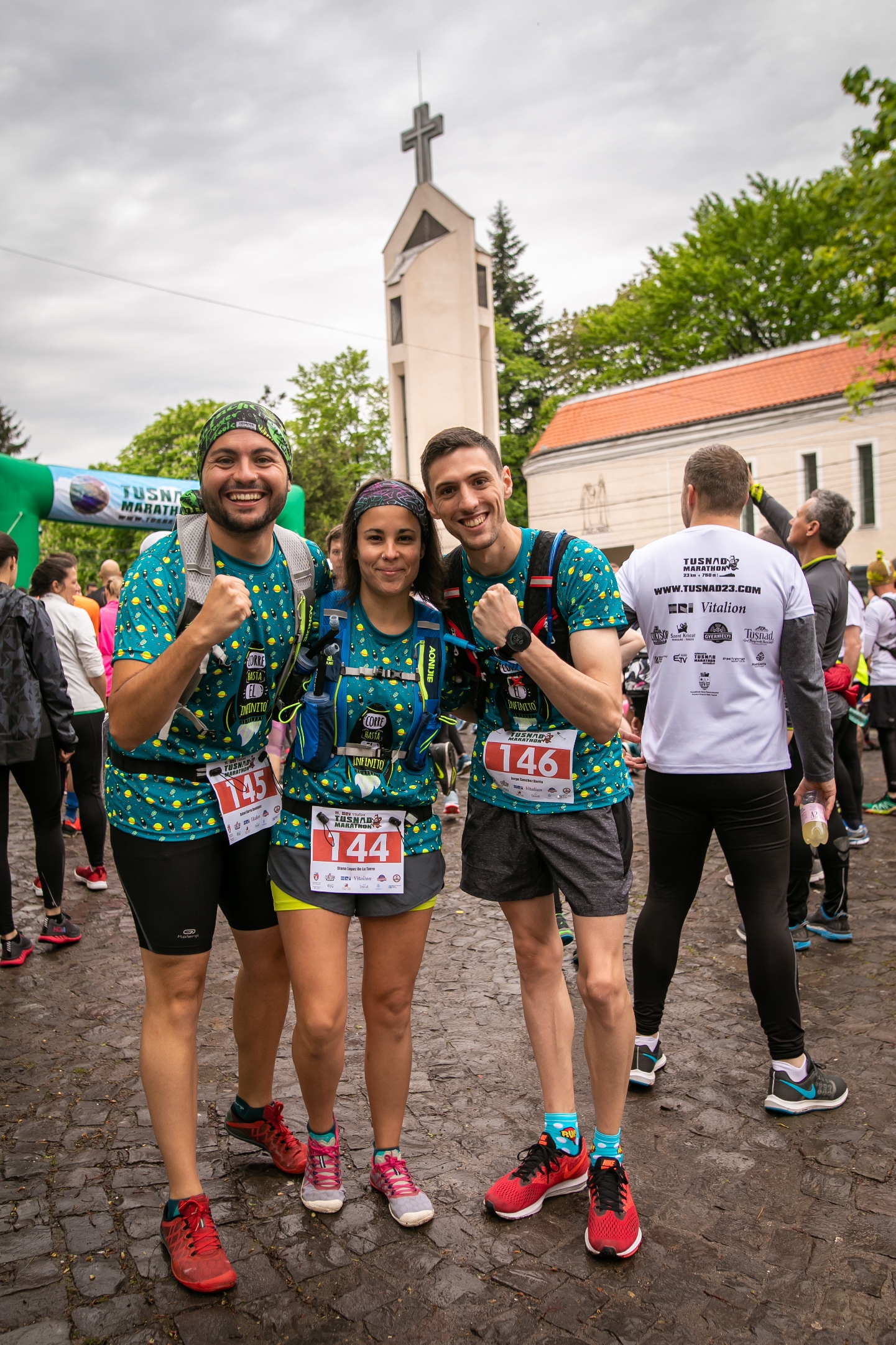 Despite its name, Tusnad Marathon is not a real marathon, since it is "only" 23 km long, but it is called marathon because the course has a total elevation gain of 750 m, which demands a significant amount of effort from the runners compared to a classical flat marathon. First I asked Jorge Sanchez Barrio, who arrived from Madrid:
How did you first hear about Tusnad Marathon?
We are really passionate about running races so I came with my uncle –Rafa- and his girlfriend – Diana- to Tusnad Marathon Last year we saw a tv-show in Spain, in which the protagonist shows us this race. (*In 2018 a Spanish TV crew was filming at the event.) Rafa and Diana watched the show and sent me a message via WhatsApp "Jorge, we've found a really hard race in Romania with 23 KM only uphill." We really like this type of challenge (maybe we are bit crazy), so… the next day we started to book all, flight, car, houses… After having all set for the race the first problem came: The date of the race was changed (* the original date was 1st June, but after the announcement of the papal visit at Csíksomlyó/Șumuleu Ciuc the race had to be moved.) But nothing was going to stop us, so we decided to book another flight and change all our bookings.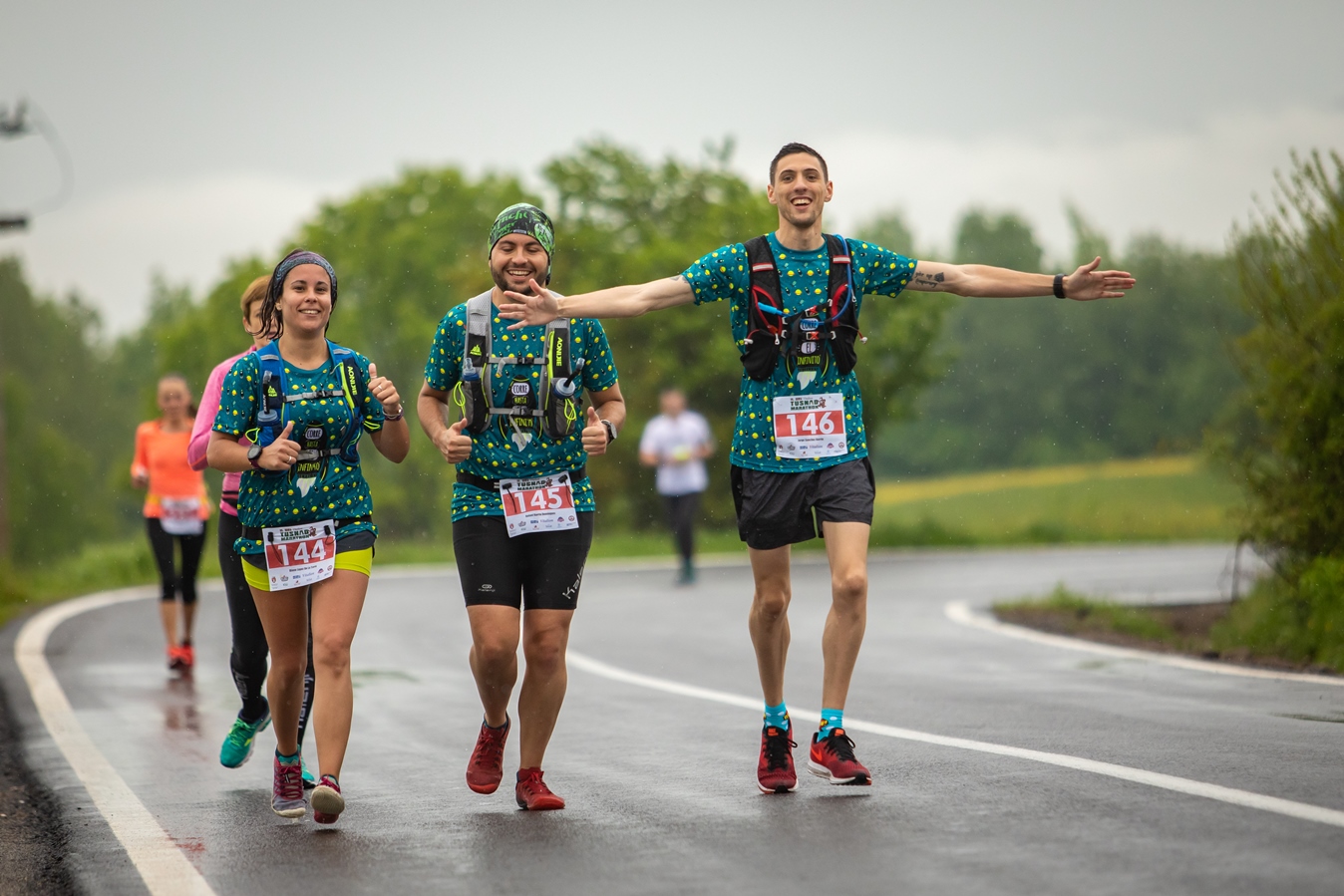 How did you get to Tusnádfürdő?
It was our first time in Romania, and we decided to take a plane from Madrid to Bucharest. We spent the first night in the capital. The next day we rented a car and went directly to Tusnádfürdő/Tusnad-Bai. We stopped in Brassó/Brasov to eat and sightseeing because that town is also a really nice place.
Then we arrived in Tusnád on Friday approximately at 6:00 p.m. and after finally finding our apartment – which we booked via Airbnb – we left our luggages there and went to pick up our starting bags. While we were walking in Tusnád I fell in love with the city: every corner, every street, every mountain is incredible…
How was the race itself?
On Saturday morning we finally dressed up in our team's jersey containing a little phrase in the front "Runs to infinity" in Spanish is: "Corre hasta el infinito". We were so nervous because the weather seemed really bad and 23 km uphill was waiting for us. Everyone looked at us, I think all knew we are foreigners… and then we started to run. As we hit the course, it started raining and it didn't quit for hours, so when we arrived at the finish we were completely frozen, we didn't have any dry clothes, we began to tremble without stopping, but the local, Székely people are totally INCREDIBLE: they gave us an umbrella, 3 hoodies and allowed access to the tent where they were cooking…
The next day we returned to Bucharest to take the flight to Madrid. I feel really bad for not staying in Tusnád longer, because I would have loved to know more about the site but we didn't have time. Maybe in 2020 we will be back to run it again… but with sun please! 🙂
And now let's ask also a local, Székely runner (Hargita Szász) why does she keep returning each year to Tusnad Marathon?:
I fell in love with Tusnad Marathon two years ago when I took part in the race with my cousin and my aunt. Before that, I only participated in one race. The reason? Both the landscape and the people running are magical. I have so many friends and family members who are preparing for this day all year. The organizers are also very friendly and open-minded.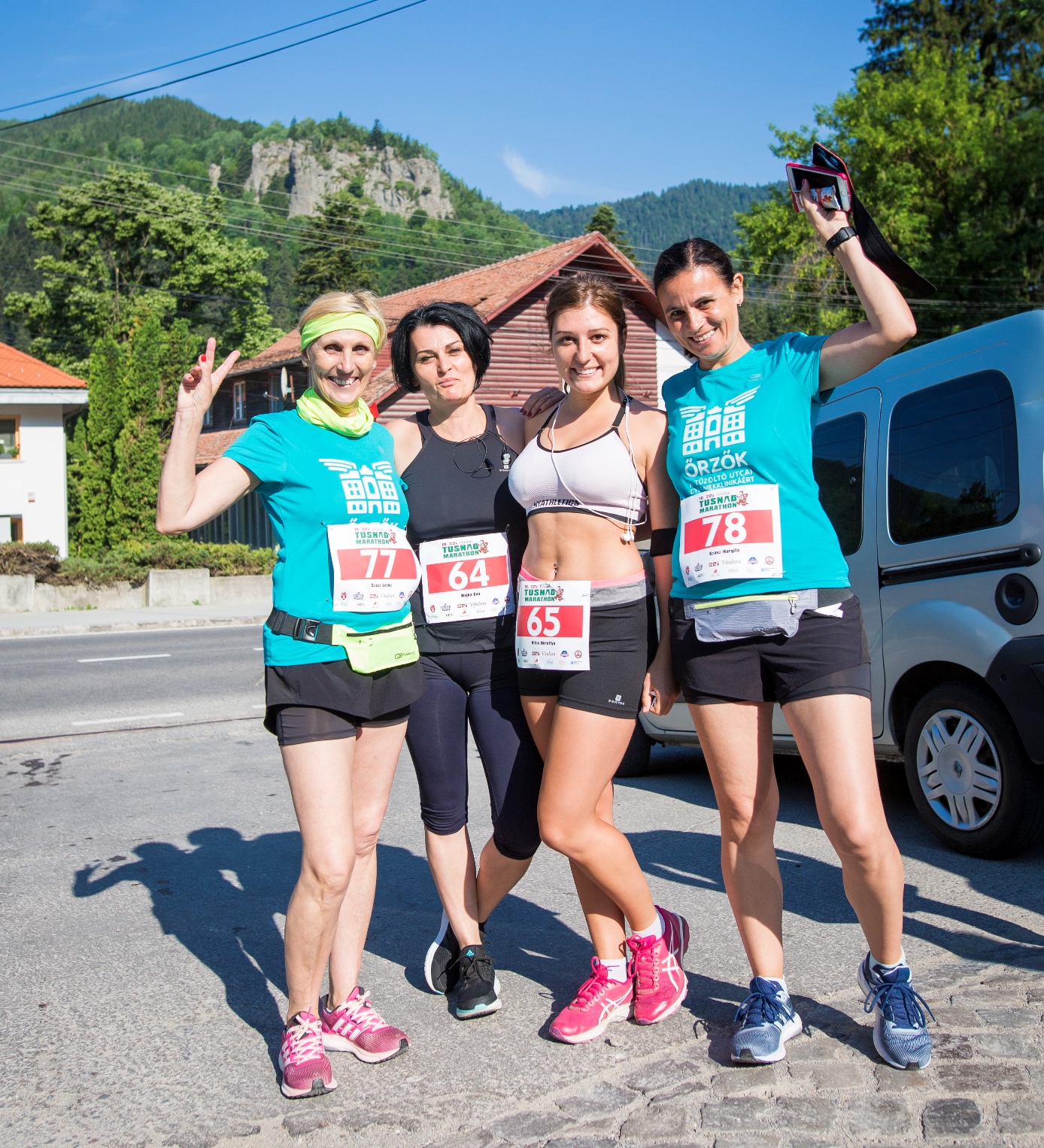 You have a special emotional connection to this race. Can you tell us about it?
This year the race was a really big challenge for me, but my participation had an emotional meaning. Last year I completed the 23 km distance individually and was very proud of myself (I had a torn round ligament and a torn thigh muscle as a teen and I was forbidden to run. I took on running in 2016 after I wrote my first novel and my main character was a runner). I was well prepared but all through the race, I didn't feel quite well and at the lake, I vomited. I found that I was pregnant two days later. So this year, three months after giving birth to my son via cesarean section I took part at Tusnad Marathon again. I registered while I was pregnant so it was a motivation for me to get moving, and when I started running at Sepsibükszád/Bixad I bursted out in tears with gratitude for my son, for being able to run and at this beautiful race. I recommend it to every runner because of the landscape and the challenge.
The 12. HRI Vitalion Tusnad Marathon will be organized on the 6th of June 2020. Registration will be open in December 2019 at www.tusnad23.com.
Title image: Spanish runners at the finish on the shore of Lake Saint Anna. Left to Right Rafa, Sanyika -the bear-, Jorge and Diana (Photo: Gergely Zákány)