Economy
Several years later, and still no gas in Csíkszentsimon
After many years of waiting, it is still uncertain when natural gas will be available in Csíkszentsimon (Sânsimion), home to the Csíki Beer factory and its new snack and future malt factory, which would need several million cubic meters of gas. According to the owner of the enterprise, one of the biggest industrial investments in Hargita (Harghita) County deserves more attention, as the development has been on the agenda for five years now, and despite many promises, there is still no natural gas. (szekelyhon.ro)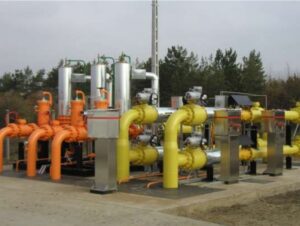 The preparations themselves just to establish a gas network in Csíkszentsimon are going slowly. In the last few years, legislative changes have been complicating the construction of the local gas delivery station, which would transfer natural gas to the village.
In 2018, Csíkszentsimon invested RON 70,000 (EUR 14,350) to set up the station, but following a legislative change, the city lost the right to do so; it was instead given to the Hargaz corporation, a private company that holds concession rights in Szeklerland. This change resulted in a massive increase in the cost of the project to RON 800,000 (EUR 164,000), so it came to a standstill.
According to Csíkszentsimon Mayor István Kozma, at the beginning of this year, they ordered the building plans for the gas delivery station – via Hargaz– from the state gas transferring company of Transgaz. These will be available soon, but the technical director of Hargaz LLC, Domokos Kovács, has informed szekelyhon.ro that the cost is now a whopping RON 1,857,000 (EUR 380,000).
Waiting for gas for years
As the cost of the planning process increases more and more, it is still unclear when the natural gas will ever come through the pipes. Meanwhile, the gas is urgently needed by Csíki Beer's two breweries that operate in the village, as well as by its other two plants currently under construction, a snack and a malt factory.
"County Council President Csaba Borboly made a promise years ago that he would help bring natural gas here. When the idea of building the snack factory came about, we looked into how big of an advantage it would be for Csíki Beer to be able to use natural gas instead of electric steam generators. Back then, Mr. President said that he would help us accomplish this. But he has not answered our letters, not even our registered one, which is not the proper way for a county leader to behave," Csíki Beer owner András Lénárd stated in answer to a question from szekelyhon.ro.
According to Lénárd, despite spending EUR 30-50 million in Hargita County over the years, there is still no communication between them and the County's leadership, which he finds unacceptable.
Lénárd also explained that in order to start production in their brand new snack factory at the beginning of next year, they have had no other choice but to use very expensive fluid gas, which will increase the price of the end products. According to their calculations, the breweries, the potato processing plant, the production of chips and other snacks, and the not yet finished malt factory – essential for brewing– would altogether use 3 million cubic meters of natural gas a year.
Szekelyhon tried to reach Csaba Borboly for his comments on the matter but has received no reply.
Title image: Bird's-eye-view of Csíkszentsimon (Photo: Attila Pinti/szekelyhon.ro)