Business & Technology
Brewery group as integrator for the Csík region
In 2013 András Lénárd attracted investors to take over a defunct distillery in Csíkszentsimon / Sânsimion, Hargita / Harghita County to establish a brewery. He is also active in various other domains, such as real estate, construction, IT, and drone development. Some people like him, some not – everyone has the personal right to their opinion. But it is a fact that András Lénárd and the Tiltott/Banned (previously Igazi or Genuine in English) Csíki Sör artisanal brewery managed to send a message that not only captured the attention of the local community but also captured the spotlight of the international media. Speaking with TransylvaniaNOW, Lénárd detailed his ambitious plan to leverage a group of companies interconnected through the Csíki Sör brand into an integrator that would attract millions of euros in investment in the Csík region and boost local farming.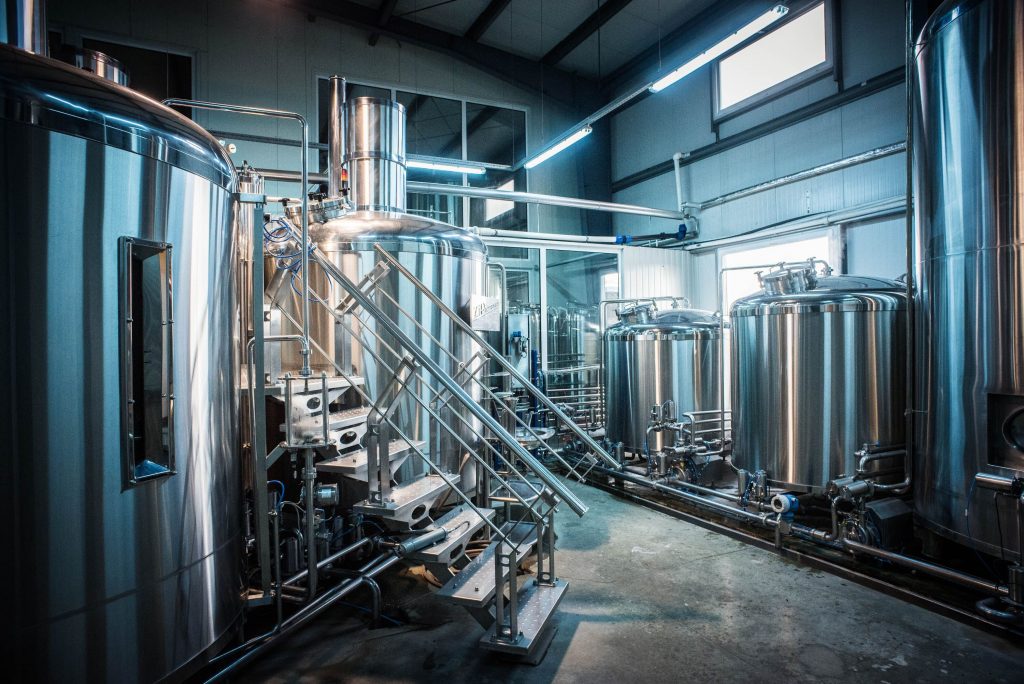 He not only attracted investors (one of the most important being the Reformed Church of Transylvania), but he also put in his own hard-earned capital. The investments that have happened (real estate, agriculture, FMCG, and hydropower), plus the ones that are in progress, amount to more than EUR 60 million, which is the largest private investment in this county and region of Szeklerland in the last few decades, according to Lénárd.
Fostering Csík region's growth through the Csíki Sör group
Currently, the artisanal beer called "Tiltott Csíki Sör" or "Banned Csíki Beer" is available to consumers in four countries: Romania, Hungary, Slovakia, and Serbia. "We are also trying to enter the Chinese and UK markets. We already had trial exports there, and we are looking for partners in those areas," Lénárd tells TransylvaniaNOW. "I believe that our beer exports account for a huge chunk of Harghita County's total exports," Lénárd says. The county exported "food, drinks, and tobacco" products worth €4,289,000 last year, according to the annual report issued by the county's prefect.
Lixid Project Srl., the company behind the Tiltott Csíki Sör brand, was registered in 2013 and has grown exponentially in its six years of existence. "We control about 80% of the small-brewery market in Romania (excluding multinational breweries). In Hungary, our sales match the total sales of about 80 small breweries, which puts us in the "uncomfortable shoes" of being too big to be considered a small artisanal brewery but at the same time much smaller than the multinationals," Lénárd said. The company has built its own distribution system, which allows them to sell any kind of product, owns warehouses in the countries where it is present, and has nearly 10,000 sales points.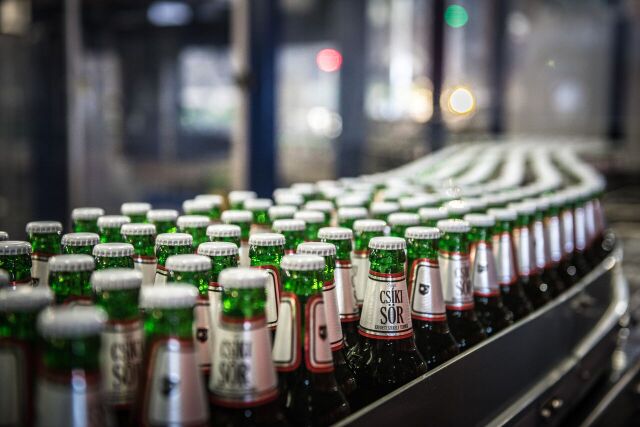 The company employs about 170 employees but has indirectly created jobs for up to 1,000 people in the region, Lénárd says. "The local community stands beside us, and we would like to share our success with them by giving back: We derive our product from this area only. The labels, bottle caps, protective clothing, and cleaning chemicals are produced by local companies," Lénárd told TransylvaniaNOW.

The Romanian market has plenty of beers on offer, but the majority of it is controlled by multinational companies. Just last year, the beer market grew to a volume of 16.6 million hectoliters in Romania, which is equivalent to a beer consumption per capita of 85 liters per year, according to a press release from Berarii Romaniei. That's much higher than the 6.29 million hectoliters consumed in Hungary in 2018.
"It is a very competitive market, and we fight hard for every contract, every sales point. Despite that, we can say that last year was very successful, as the EBITDA of the company was around €2.3 million. And considering the sales we've recorded in the first seven months of this year, we project a 40% increase compared to 2018," Lénárd says. According to Listafirme, a database of Romania-based companies, Lixid Project Srl, of which Lénárd owns 50% of the shares and which is the company behind the Csíki Sör brand, recorded a turnover of €6.76 million and a net profit of €120,325, up from last year's loss of €601,568 and turnover of €5.92 million.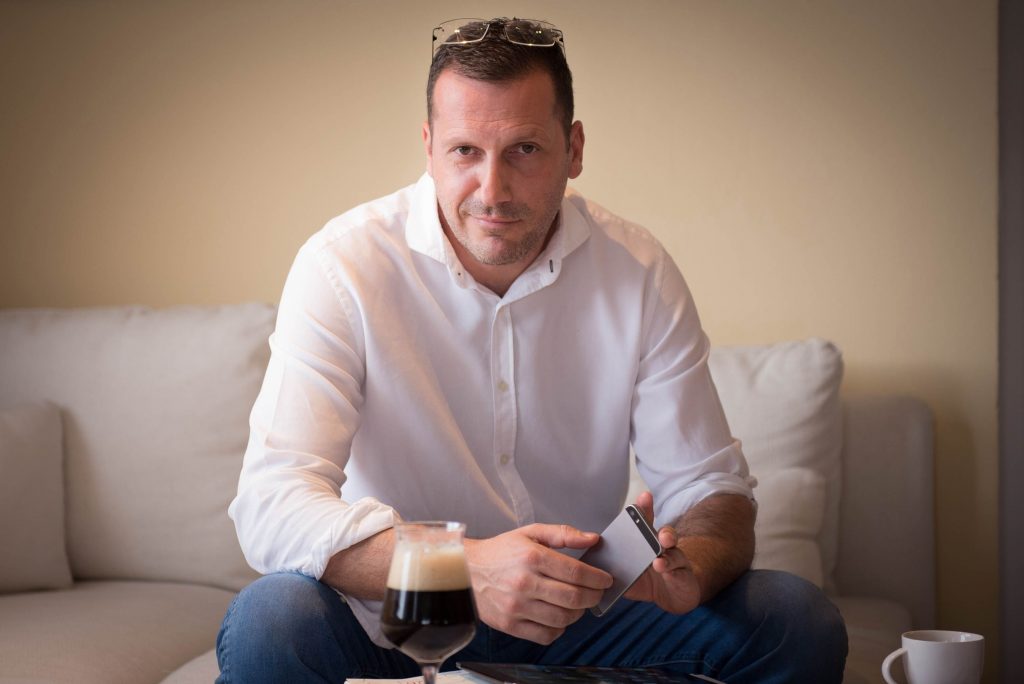 "We have launched our own franchise, which we are trialing in more than a dozen places, such as Székelyudvarhely, Budapest, and Szeged, and our plan is to open 200 franchises within the next 18 months. We have received requests from New York, London, Malmö, and other parts of the world," Lénárd proudly tells TransylvaniaNOW.
Building two additional plants to foster agricultural growth in the Csík region
But his ambitions don't stop at building an artisanal brewery: This has opened up further opportunities that build on specific regional features. Lénárd attracted investments of tens of millions of euros to launch a snack factory covering an area of 7,263 square meters and a malt plant of 2,898 square meters in the area. "Recently we have started the process of opening a snack plant, where we will produce chips and other snacks from raw vegetables grown in the Csík region: potato, corn, beet, peas, and the like. We are building a reservoir/container with a capacity of about 5,000 tonnes, then we will add a processing line capable of processing 6,000 tonnes of potatoes. The snacks will be retailed under the Csíki Csipsz brand." Production will commence in September 2020.
The plant hopes to assume the role of an integrator in the area and will create jobs for roughly 100 people, but the main point is that Lénárd is leveraging small-scale farming by buying the crops of hundreds, if not thousands, of farmers. As local farmers gave up producing potatoes and cereals on a large scale, much of the land sits unused. The investment has the potential to transform unused land into lucrative, full-scale production of crops, because the farmers will have a contracted buyer – in this case Lénárd's company – to whom they can sell their products. The effects of the investments are multi-layered, and Lénárd is positive that it will benefit all agricultural players.
"Currently, we buy the malt (or the germinated barley grain) from Upper Hungary [ed. note: once the northern part of the Kingdom of Hungary and now part of Slovakia], but we are preparing to produce it locally. That's why we will open a malt plant. The investment will be implemented in two phases. As the first step, in the first year, the malt plant's capacity will be limited to 10,000 tonnes, but then will be doubled in the second year. This means that if the plant works at full capacity, local farmers will produce barley on roughly 4,000 hectares of land. The plant is aiming to open at the end of 2020 or early 2021, roughly four months after opening the snack plant," Lénárd says. "In terms of investment, the snack plant is nearly €11 million, while the malt plant – if working at 10,000-tonne capacity – is roughly €21 million. The two investments total €32 million," he adds. The construction of the malt plant is expected to receive the green light from local authorities within a month.
In an interesting turn of events, two companies, which have previously been to court over a brand name, now work together and respect each other's position on the market: Heineken and Lénárd's company already signed an agreement, under which the multinational company's Csíkszereda-based brewery will buy the excess production of malt if it meets their quality expectations.
The short story of Csíki Sör
The main driving factor behind any global brand is a big success story. "Despite its high potential, the Transylvania name as a brand has not been fully exploited. If you ask anyone anywhere on the planet if they have heard of Transylvania, they will likely answer that the term is familiar, but they have only a vague image of what it represents, and in some scenarios will likely answer 'Dracula.' I firmly believe that our Csíki Sör product has all the ingredients to take on that role," Lénárd says, suggesting that they already have an ambitious mid-term plan to take up the challenge.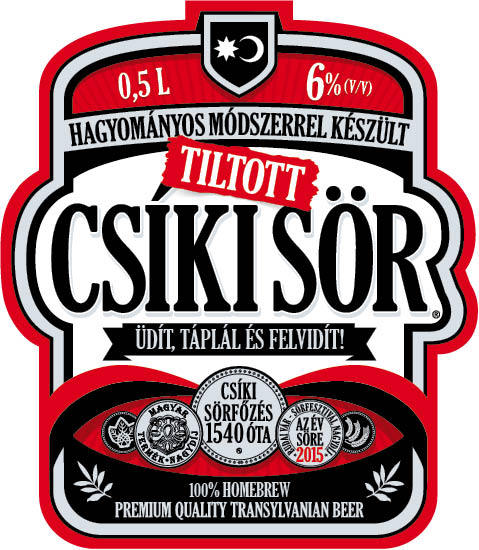 The fact is, the Banned Csíki Sör has a big success story to be told behind the word banned. Depending on the dramatic effect sought, it can be told as a David vs. Goliath conflict, or you can just consider the bare facts. But the thing is, there is a story to be shared, because this small brewery has captured the attention of locals and international media through its battle against a multinational company, Heineken. And in the end, Lénárd and his company came out as winners.
So, here is the story:
Miercurea Ciuc is the Romanian name for the town in Hargita/Harghita County, Csíkszereda. Brewing here is a centuries-long tradition, with the first written document mentioning beer consumption habits dating back to 1584. Since the region is populated by Szeklers speaking Hungarian, the brewed beer was always called Csíki Sör, Lénárd tells TransylvaniaNOW. Decades before Lénárd started his business, Hungarians called Csíki Sör the lager marketed under the Bere Ciuc brand [meaning beer from Ciuc, as Ciuc is the Romanian translation of Csík] and brewed in Csíkszereda/Miercurea Ciuc. The brewery, built in the 1970s by the communist regime, was acquired by Heineken in 2003. In 2014, Heineken owned the Ciuc and Ciuc Premium trademarks, which were registered with the State Office for Inventions and Trademarks in Romania or OSIM. Lénárd registered the Igazi Csíki Sör trademark ("The Genuine Beer from the Csík region," in English) with the European Union Intellectual Property Office or EUIPO in 2014, just before launching the beer, but not with the OSIM.
Upon launch, the promise of the artisanal brewery was to brew natural beer, without additives, unpasteurized, and made according to the German purity law. "Our biggest value is quality, which puts us in a competitive position with the biggest breweries on the market. Only natural, high-quality products such as water, malt, and hops are used," András Lénárd tells TransylvaniaNOW.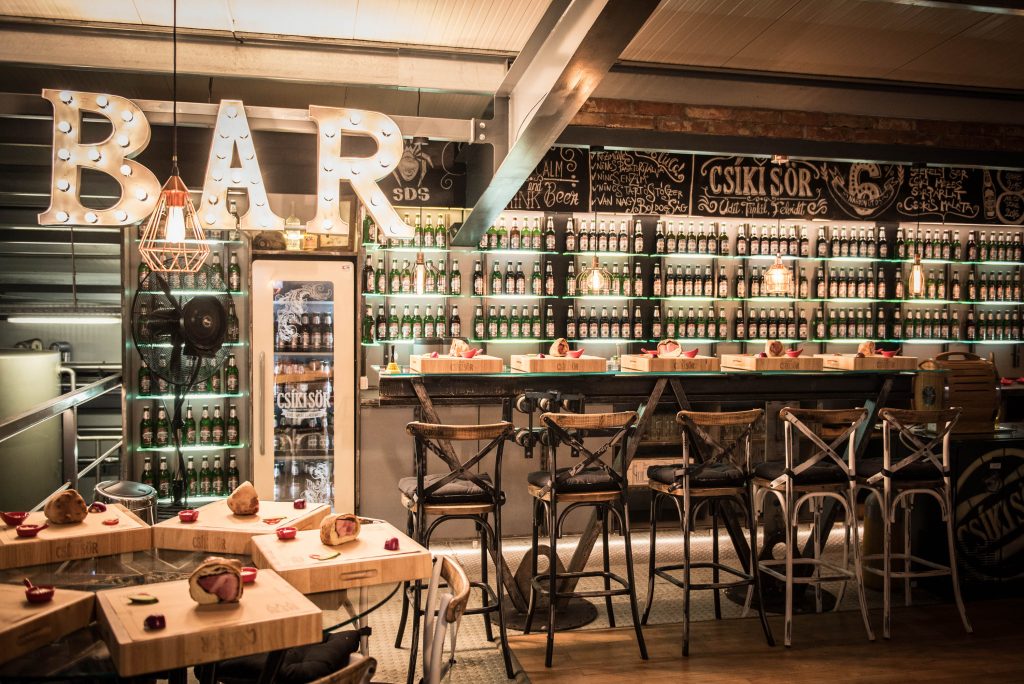 There was a problem, though. Shortly after the launch of the Igazi Csíki Sör, Heineken filed a civil lawsuit against Lénárd's company for breach of intellectual property rights and sought the court's help to halt the production and distribution of the artisanal beer. The news of the legal dispute spread like wildfire among the Hungarian community living in Transylvania – helped by cleverly packaged marketing campaigns launched by Lénárd's company – such that consuming local lager in preference to a multinational company's beer became a matter of pride. The local community decided to stand behind Lénárd's initiative and closely followed the legal battle between the small brewery and the multinational company.
Heineken managed to convince the judge to halt production and ban the distribution of the "Genuine Csíki Sör." Helped by the Hungarian government, Lénárd and representatives of Heineken sat down at the negotiation table, and the parties finally reached an agreement: Heineken dropped the lawsuit, and Lénárd withdrew its "Igazi Csíki Sör" trademark, registering instead the "Tiltott [Banned] Csíki Sör" trademark.
Lénárd has other trademarks registered under his name, such as Tiltott Csíki Whisky (Banned Whisky from Csík), Tiltott Csíki Csoki (Banned Chocolate from Csík), and Csíki Rabló (The smuggler from Csík), and more. Since there are no products available on the market under the aforementioned brands, this leads us to think Lénárd has further plans to expand his business into the chocolate and whisky markets.
Celebrating five years of Csíki Sör
Csíki Sör Manufaktúra recently celebrated five years of existence with a marketing stunt that almost worked against the company. At the beginning of the year, the brewery launched a marketing campaign promising free beer and food to all participants who decided to celebrate with them at the brewery in Csíkszentsimon on September 28. The campaign also included big prizes, such as two hybrid cars and an electric scooter, and the only condition attached to participating in the contest was to collect winning bottle caps.
The problem, however, was that the team organizing the celebration event estimated participation based on previous events, which didn't include such high-value prizes, and calculated that only a few percent of the total 400,000 winning bottle caps would actually come. After seeing the flood of people arriving at the brewery, which filled up in just a couple of hours after opening the gates, the organizers informed the owners of the winning bottle caps on their Facebook page that if they hadn't departed yet, they shouldn't, because the brewery was full. This post caused outrage among those en route and fueled a big chunk of angry comments. After the anniversary party, the company owner, Lénárd, went live on Facebook to apologize to all affected winning bottle cap owners, and a couple of days later announced a program to compensate them.