Crime
Serial murderer admits killing two teenage girls
In a highly publicized case, car mechanic Gheorghe Dincă (66),  confessed on Monday to having had murdered two teenage girls in Caracal, southern Romania.
The case gained national notoriety after media reported that police failed to prevent the second murder, despite the fact that the girl kidnapped by the killer last Wednensday made three phone calls to police on Thursday, evendescribing the place where she was being held.
15-year-old Alexandra Măceşanu was picked up by the killer in his car while the girl was seeking a ride home. Police eventually arrived to the man's home but although they clearly heard a girl screaming, they did not enter the house, awaiting a search warrant. By the time they received the warrant and apprehended the suspect, the girl has already been dead. During his questioning on Sunday, Dincă confessed to the murder and also to the murder of another girl, Mihaela Luiza Melencu (18), who was reported missing on April 14.
Police officials said the responding officers made a mistake because when lives are in imminent danger, a warrant is not required.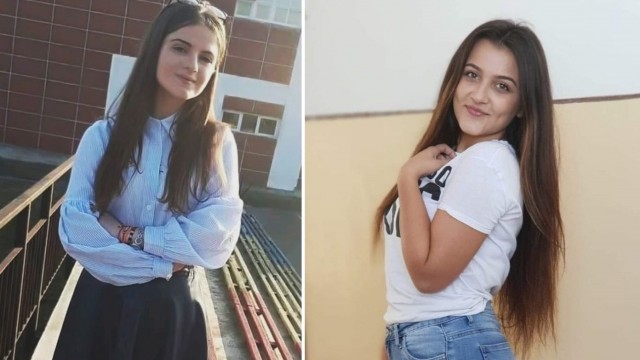 The two victims (from their Facebook pages)
Following the botched police operation, the head of Olt county police – to which the town of Caracal belongs -, acting chief Nicolae Eugen Alexe was dismissed by National Police Chief Ioan Buda, who in turn was forced to resign by Prime Minister Viorica Dăncilă. On Monday, the head of the Romania Special Telecommunications Service (STS, a military organization providing encoded and emergency telecommunications to various government agencies) Ionel Sorinel Vasilce also resigned, while stressing that the STS did not provide faulty tracking data of the mobile the second victim the police from.
The eight police officers who were deployed to the killer's house are under investigation and the one who took the emergency call has been detained by the prosecutor's office.
Title image: The killer of the two teenage girls, Gheorghe Dincă in police custody.