Sport
Sacked Romanian coach blames club owner who refutes allegations
After only four months of cooperation, Romanian coach Vasile Miriuță had to leave the Hungarian first league team of Kisvárda Master Good. The coach left his club – which was at the 6th place in the championships – officially with a mutual agreement. But on Thursday, Miriuță told Romanian TV channel Digisport what was in his opinion the real reason behind the breakup. And then the following morning Kisvárda's sports director Attila Révész refuted Miriuță's statement in the Hungarian Digisport. Here are both sides of the coin:
"I had to leave because of something that never happened to me in Romania. In the half-time of our first league match against Újpest I was giving instructions to Grozav, when I noticed somebody yelling in the locker room. The owner of the team was arguing with one of the players. I thought that this would be my job so I asked the following: "Attila, did you bring money for the boys? If not, why are you even here?" Then I asked him to leave the locker room because besides me, my crew members, and the players nobody was supposed to be there. He replied "all right," and we only communicated via e-mail after the incident. At my last match, I put a security guard in front of the locker room telling him nobody can enter. The owner called me the following day and said we are not going to continue the joint work," Miriuță told  Romanian Digisport.
The refutation arrived the following morning from Kisvárda's sports director Attila Révész:
"Unfortunately not a word is true from this, and I just don't understand why he would say such a thing. We discussed the conditions of the split-up, which could have been different… During the half time I did go down to the locker room, he was in the corridor and came back with me. I was asking about András Gosztonyi's injury but I was not yelling. This is rubbish. I also read that he said he gave tactical advice to Grozav, which is surprising for me because he not only didn't give any tactical instructions to Grozav ever but to nobody else either. There was such chaos in the locker room as if the players were playing cards. The whole thing is a lie… I don't understand why he has to say such silly things; he only makes fool of himself by doing this."
"I'm sticking to our agreement and won't tell the details. He did something much more serious and much more unethical causing a huge harm to our club, and we cannot tolerate this…. I admit that I was the one who made a mistake because I brought him here. He also mentioned me as the club owner, which shows that he didn't even know the structure of our club," the club's sports director Attila Révész told Hungarian Digisport.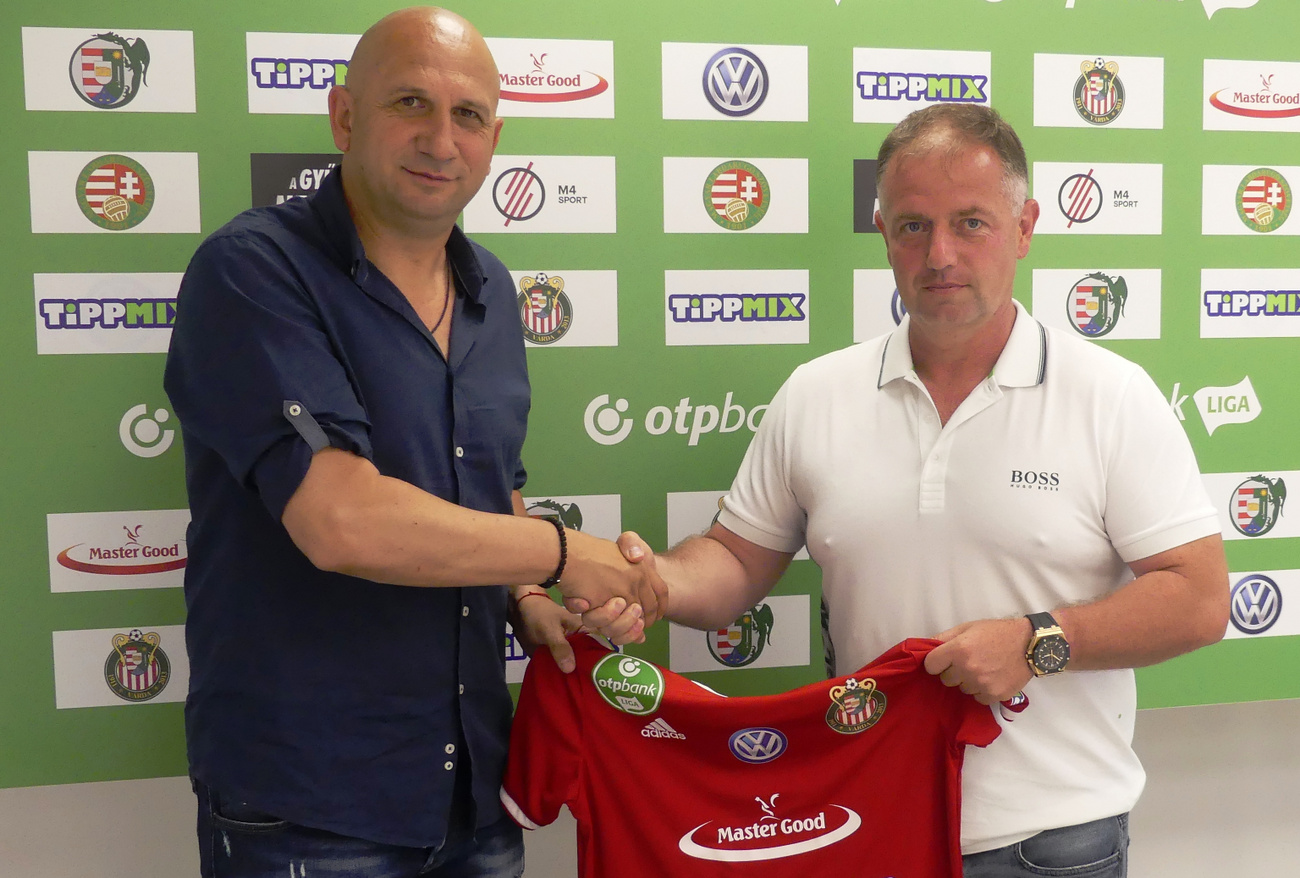 We don't know what really happened; all we could do is to show both statements.
Vasile Miriuță was born in Nagybánya/Baia Mare in 1968, and his professional football career began in Romania twenty years later. Among other teams, he played in Dinamo București then moved to Hungary, where he played for Győri ETO and Ferencváros among other teams. Between 1998 and 2003 he played in Germany, and in the 2000/2001 season – after scoring 12 goals – he was selected to be among the 11 best players of the Bundesliga.
Meanwhile, he also received Hungarian citizenship and became a member of the Hungarian National Team as well in 2000. In the following three years, he played nine games with the team and scored one goal against Spain in a friendly home game. His coaching career started in 2010, and since then he has directed teams like CFR Kolozsvár, Győr, and  Dinamo București.
Title image: Vasile Miriuță in Kisvárda (Photo: Kisvárda FC Facebook)