Úz Valley Cemetery
Romanians decorated for "occupation" of Austro-Hungarian cemetery
Last Friday, the mayor of Dărmănești (Dormánfalva in Hungarian), Constantin Toma, decorated those who were the first to enter the Austro-Hungarian military graveyard of Úz Valley on June 6 after bypassing the peacefully praying human chain of ethnic Hungarians. The orthodox priest who – after the violent graveyard occupation – consecrated the freshly and illegally erected Romanian war memorial in the cemetery was also decorated.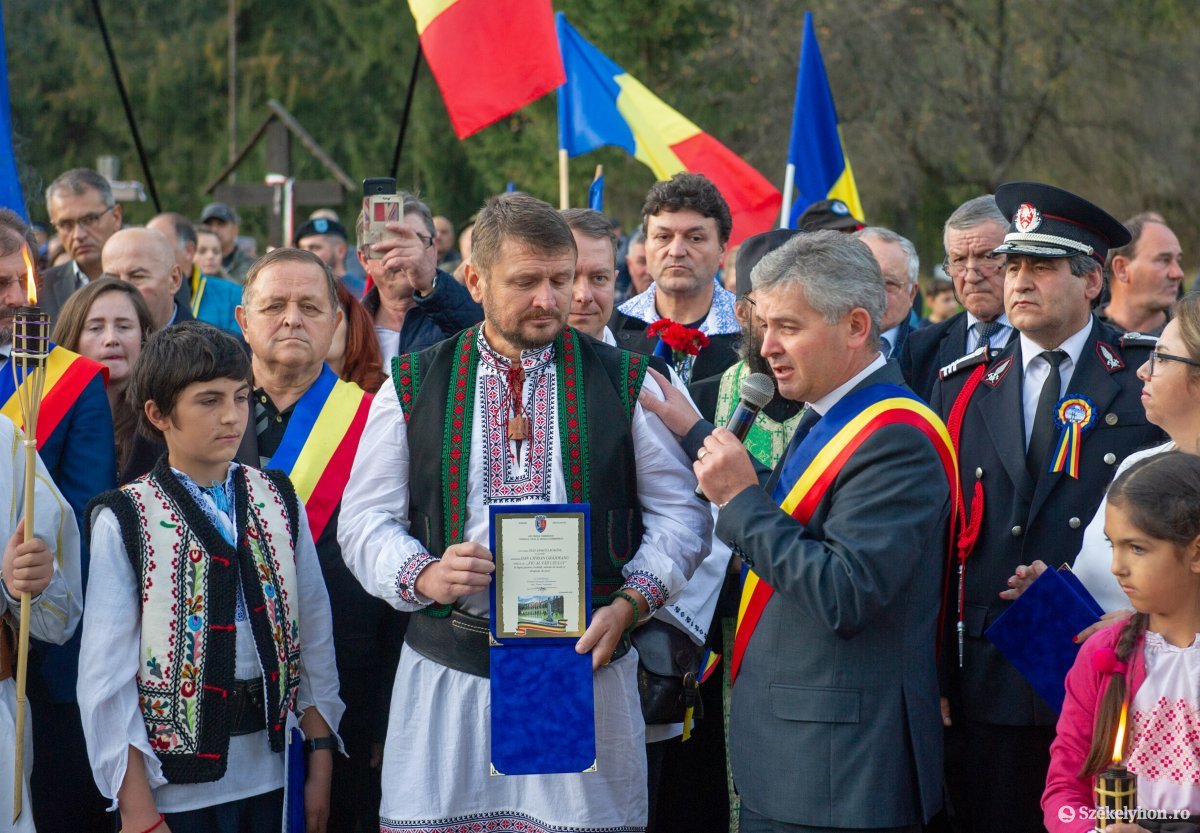 Friday afternoon on the Romanian "Armed Forces Day," the same Romanian nationalist organizations that had paraded in the area's military graveyards on June 6 held a commemoration in the Úz Valley military graveyard. These organizations had violently entered the Úz Valley cemetery on June 6 despite Hungarians trying to prevent this from happening with their peaceful human chain. Last Friday's commemoration was limited to the Úz Valley military graveyard.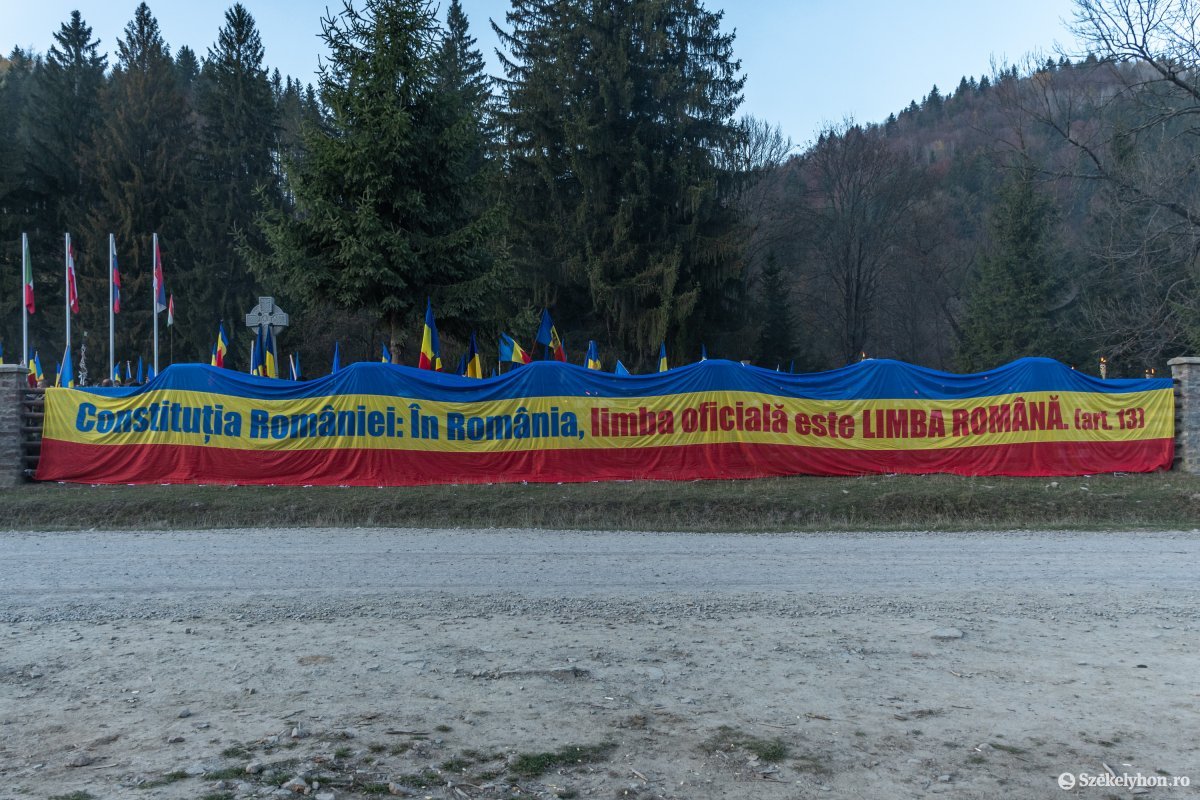 The Romanian news agency of Agerpres estimated that the number of participants at last Friday's event was 600. According to a szekelyhon.ro reporter who was on the spot, the ceremony started with the singing of the Romanian national anthem and continued with an orthodox memorial service. After that, participants read out the names of those 149 Romanian soldiers, who – according to the organizers – rest in the Úz Valley cemetery. In contrast to this statement, the Romanian Government claims only 11 Romanians are resting there, and furthermore 5 out of these 11 were citizens of the Hungarian Kingdom, meaning they were fighting for the Austro-Hungarian Monarchy and not for Romania.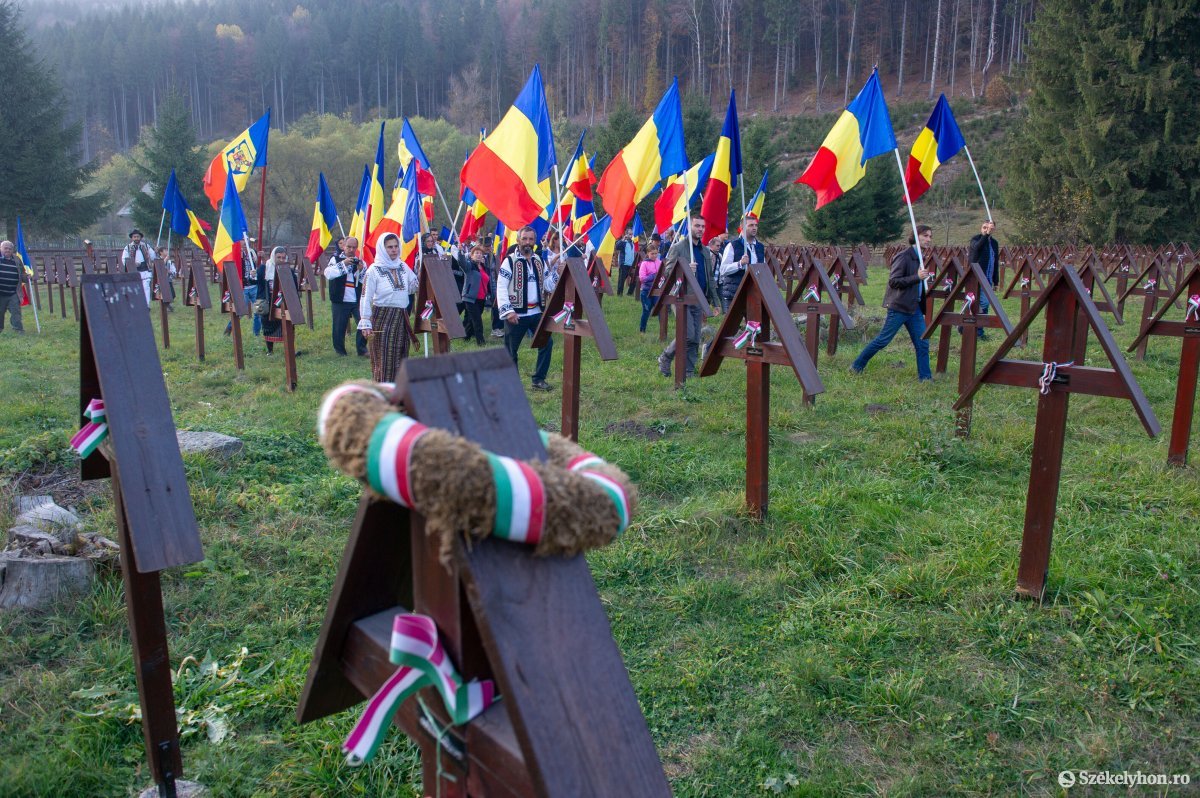 The speaker of the event was Mayor Constantin Toma who handed over the "Sons of Úz Valley" decorations for those who first entered the cemetery on June 6. For example, the 14-year-old boy who had climbed up a monument for Hungarian soldiers and had waved a Romanian flag for minutes was among the decorated.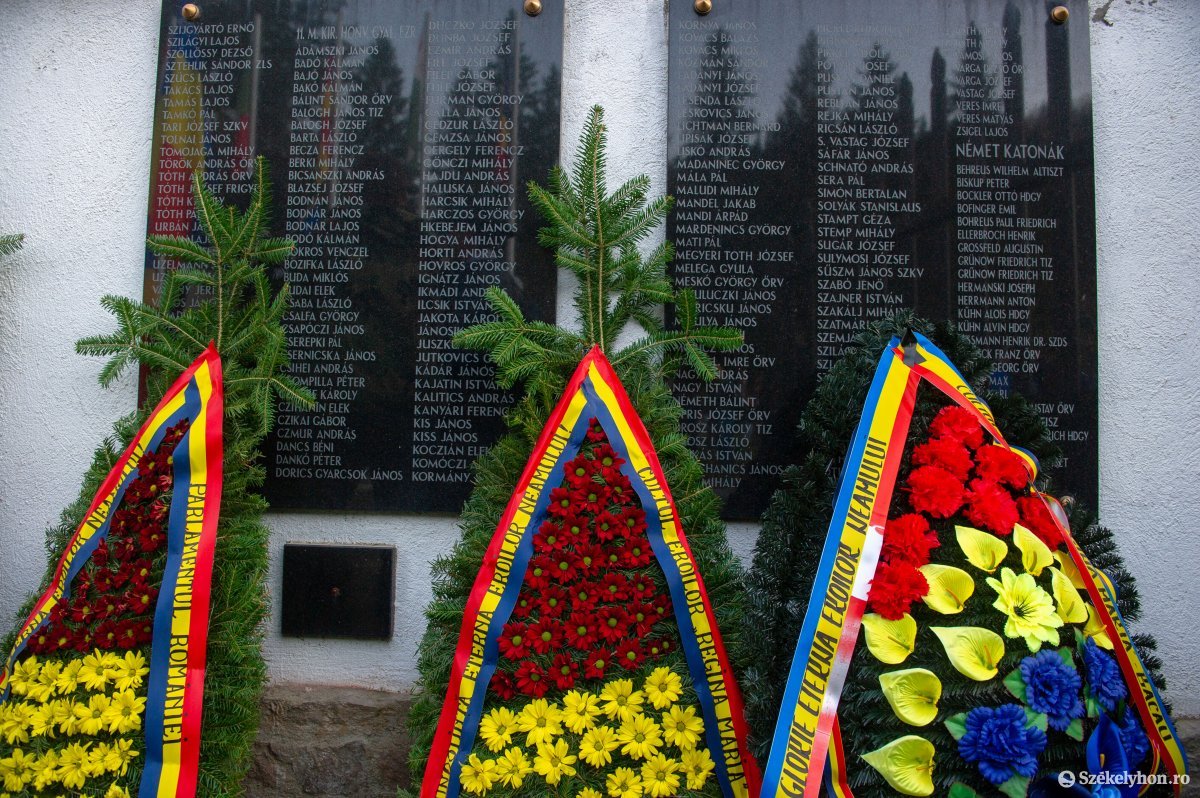 The Úz Valley military graveyard was founded by Austrians and Hungarians in 1917 during WWI and is where 650 Hungarian, Austrian, and German soldiers rest in peace. The cemetery has been maintained for more than 100 years by local Szekler-Hungarians, but then in the first part of this year Romanians from Dărmănești illegally erected some concrete crosses and a monument for the unknown Romanian soldiers in the cemetery causing diplomatic tensions between Romania and Hungary.
Title image: Hungarian tombstone in the foreground and demonstrators with their Romanian flags in the background. Úz Valley military graveyard on October 25, 2019. (Photo: Attila Pinti/szekelyhon.ro)