Economy
Romanian inflation rises above 4% in July
The annual inflation rate increased to 4.1% in July, up from 3.84% in the same period a year ago. Prices rose at a faster pace for both food (5.2% vs. 5.0% in June) and non-food products (3.4% vs. 2.9%). Meantime, services inflation slowed to 4.1% from 4.3%, the National Institute of Statistics reported on Monday.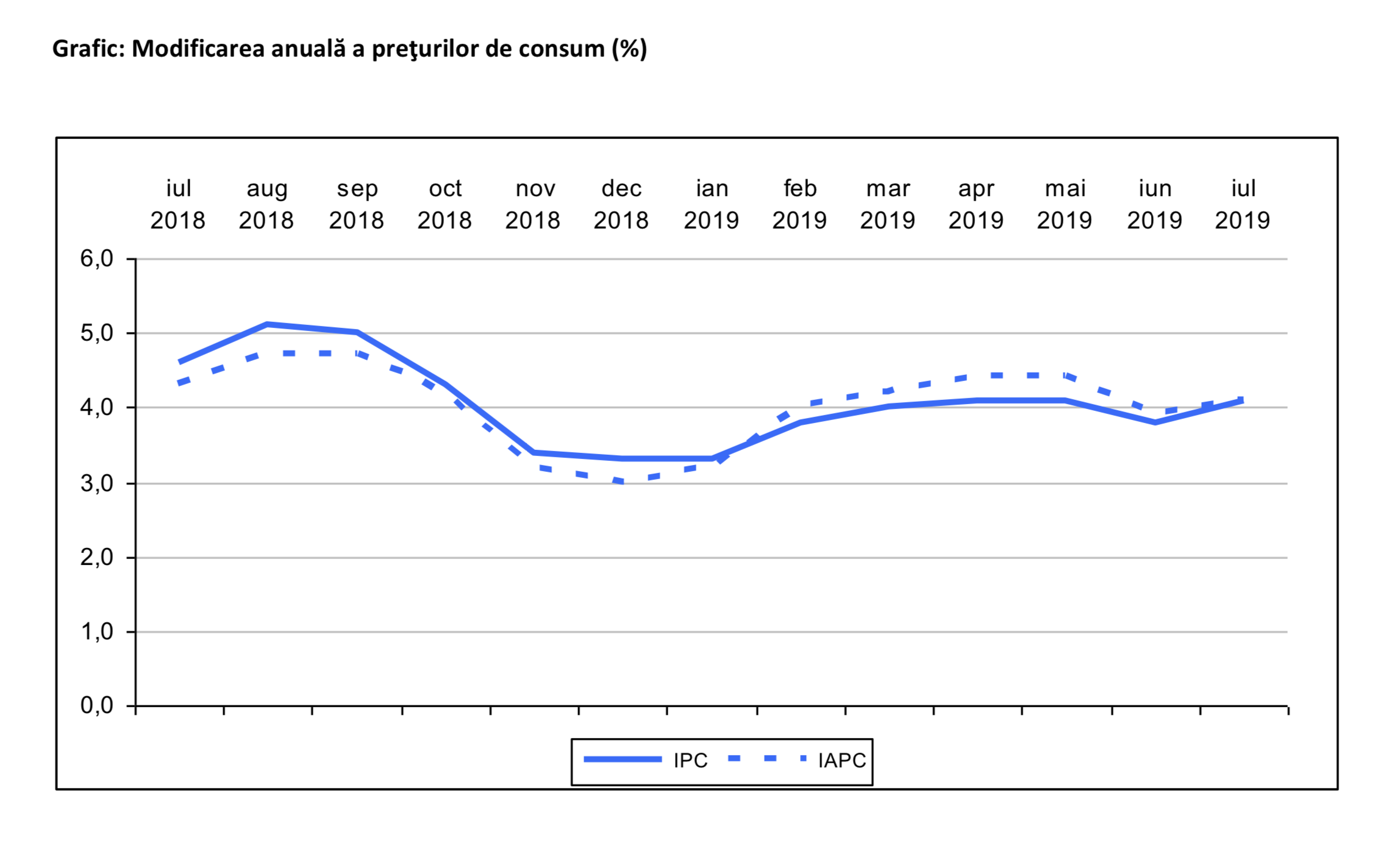 Among food products, prices of potatoes and citrus fruits increased by more than 20% in the first seven months of the year, while cigarettes and fuel have led the price jumps of non-food items, according to data released by the National Institute of Statistics.
The selling price of potatoes increased by 21.71%, while citric fruits rose 20.01% compared to the price recorded in December 2018. On the other hand, the prices of eggs, pork, and feta cheese went up in July compared to the previous month, whereas potatoes and fruits have become cheaper.

As for non-food items, smokers pay 6.18% more, and motorists 4.79% more for fuel compared to December 2018. The price of thermal energy increased by 4.79% from December last year, but interestingly, gas became cheaper by 5.53% and electricity by 0.61%.
The highest price increase in the services category in July 2019 was recorded by aerial services (9.26%), while phone services dropped by 0.45% compared to a month earlier. Still, the stats show a 5.66% jump in phone bills and 3.18% for television services in the first seven months of the year.
Last year, Romania had the highest inflation rate among the 28 member states of the European Union at 4.1 percent, followed by Estonia (3.4) and Hungary (3.0).
Title image: potatoes. Source: Pixabay.com