Economy
New retail record in Romania: 2021 April turnover up 43% Y-o-Y
The second month of this spring fueled consumption of non-food products, with fashion item sales growing a record 568 percent compared to the previous year. The spike in the fashion trade can be attributed to the ease of lockdown rules: During the same period in 2020, we were forced to stay in our homes due to the national curfew triggered by the COVID-19 pandemic.
Sales of food and non-food items hit a new record in April 2021, according to the latest report released by the National Institute of Statistics (via Maszol). "Retail turnover volume (excluding trade in motor vehicles and motorcycles) increased by 42.8 percent due to increases registered by the sale of non-food products (+62.5 percent); automotive fuel in specialized stores (+56.5 percent); and food, beverages, and tobacco (+21.2 percent)," the report reveals.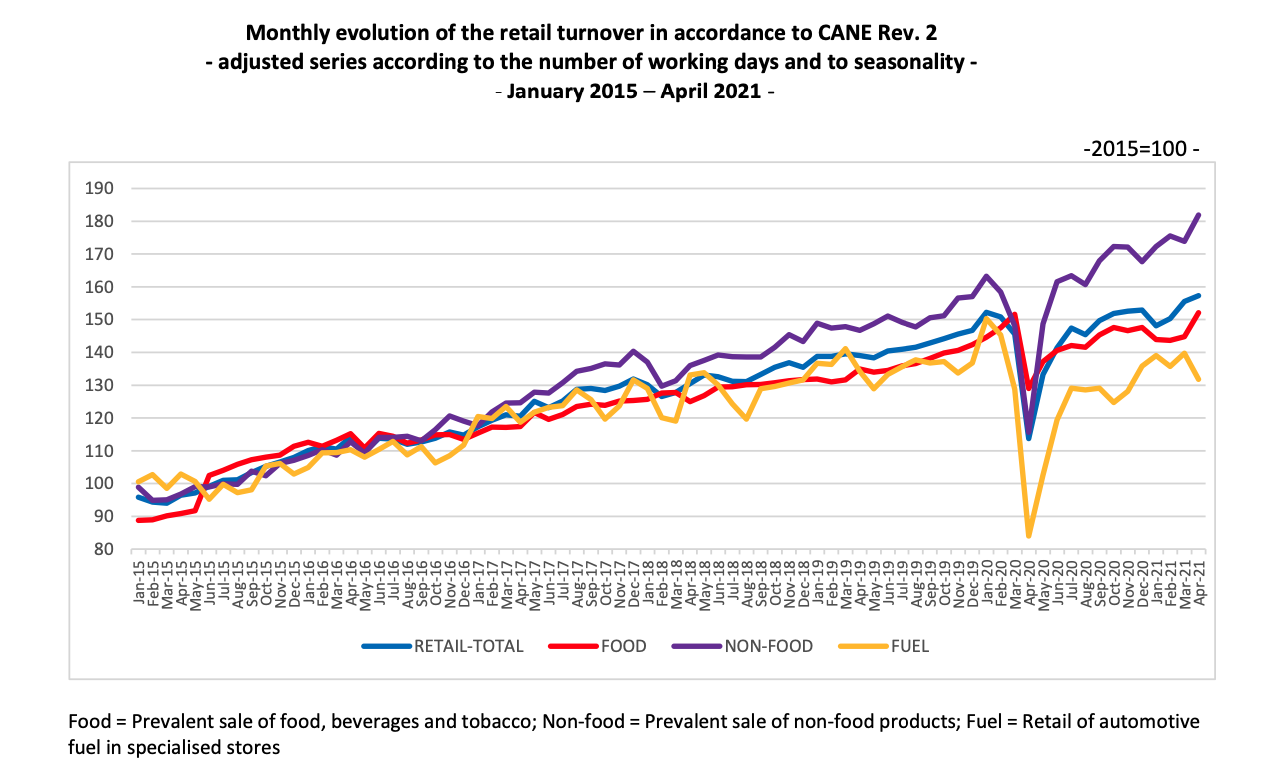 Food and non-food trade dropped by 19.5 percent last year because of the countrywide curfew introduced on March 16 to stop the spread of the COVID-19 virus.
As the government began easing lockdown rules, spending on fashion items spiked, propelling sales upward by 568 percent in April versus the same month in 2020. Sales of furniture and consumer electronics also increased, by 75.6 percent.
The strict lockdown rules imposed by the government, which limited in-store interaction, also triggered a spike in e-commerce sales, which is becoming an increasingly important factor in Romanian markets. In April 2021, e-commerce sales grew 7.7 percent compared to the same month a year ago.
Title image: Pixabay