Sport
Romanian handball champions look to join Hungarian Championship
The Romanian men's handball championship team, Dinamo București, wants to join the Hungarian championship in September because they find the new Romanian regulations too restrictive.
Club manager Ovidiu Semen said on Tuesday that they made this decision because of the new rules of the Romanian Federation (FRH), which only allow three non-EU-citizen players per team. The Bucharest team currently has eight such players.
"If this decision cannot be changed, then from the next season, we won't participate in the Romanian championship but will join the championship of one of the surrounding countries, most probably the Hungarian."
– stated Semen to Romania's RTV television.
He emphasized that since their late player Marian Cozma, who was murdered in 2009, played for years in Veszprém, they have a very good relationship with the Hungarian club. Dinamo's management has already contacted the Hungarian Federation in order to discuss a possible solution for their problem.
Dinamo is among Romania's most successful men's handball clubs, having won over 20 competitive honors in the last six decades, including 16 National Championship titles, four Romanian Cups, three Romanian Supercups, and one EHF (European Handball Federation) Champions League. Moreover, they won four out of their 16 National Championship titles in just the last four years and are still involved in the EHF Champions League this season as well, where, after knocking out the Portuguese Sporting CP in the play-offs, they will be playing against Paris Saint-Germain in the Last 16.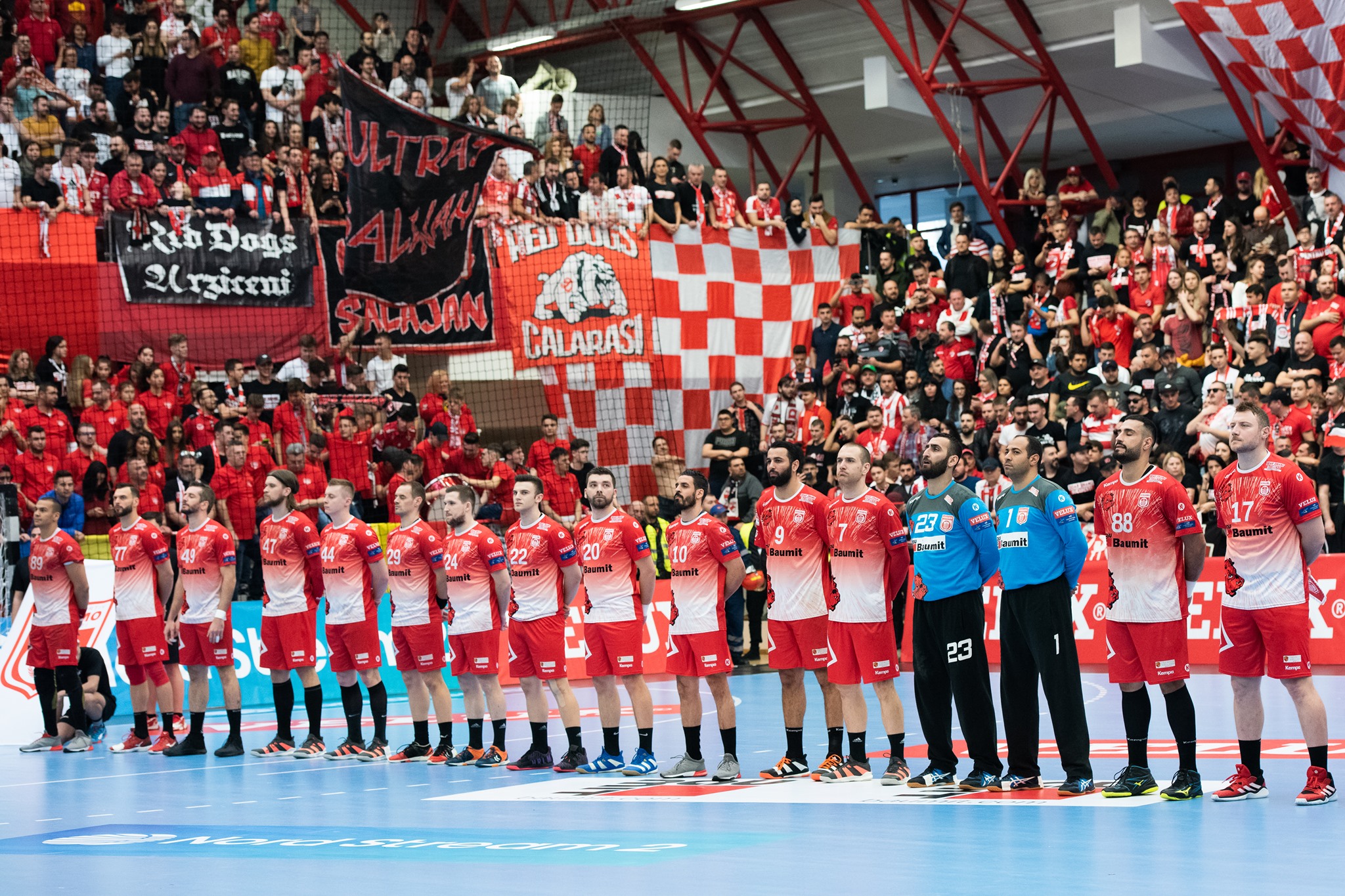 The Bucharest team would not be the first team to join the Hungarian handball championship from abroad, as the men's team of Tatran Presov from Slovakia (2009/2010 and 2010/2011 seasons) and the women's team of Hypo Niederösterreich from Austria (2003/2004 season) have already done so. It will be interesting, however, to see the attitude of the Dinamo football Ultras, who also regularly attend handball games and are the ones often shouting anti-Hungarian and xenophobic rhymes during matches.
Title image: Dinamo București (Red Dogs) against Polish Champion Wisła Płock on October 21, 2019, in the EHF Champions League. (Photo: Wisła Płock Facebook)