History
Romanian extreme right remembers occupation of Budapest
Several hundred nationalist extremists marched on Sunday in downtown Bucharest in commemoration of the occupation of Budapest by Romanian troops one hundred years ago.
The Hungarian–Romanian War was fought between the First Hungarian Republic (as the Hungarian Soviet Republic from March 1919) and the Kingdom of Romania. Hostilities began on 13 November 1918 and ended on 3 August 1919. The Romanian Army occupied eastern Hungary until 28 March 1920.
Three squadrons of the 6th Cavalry Regiment of the 4th Brigade under the command of General Gheorghe Rusescu, entered Budapest on August 3, 1919. Until midday on 4 August, 400 Romanian soldiers with two artillery guns held Budapest. Then the bulk of the Romanian troops arrived in the city and a parade was held through the city center in front of the commander, General Gheorghe Mărdărescu.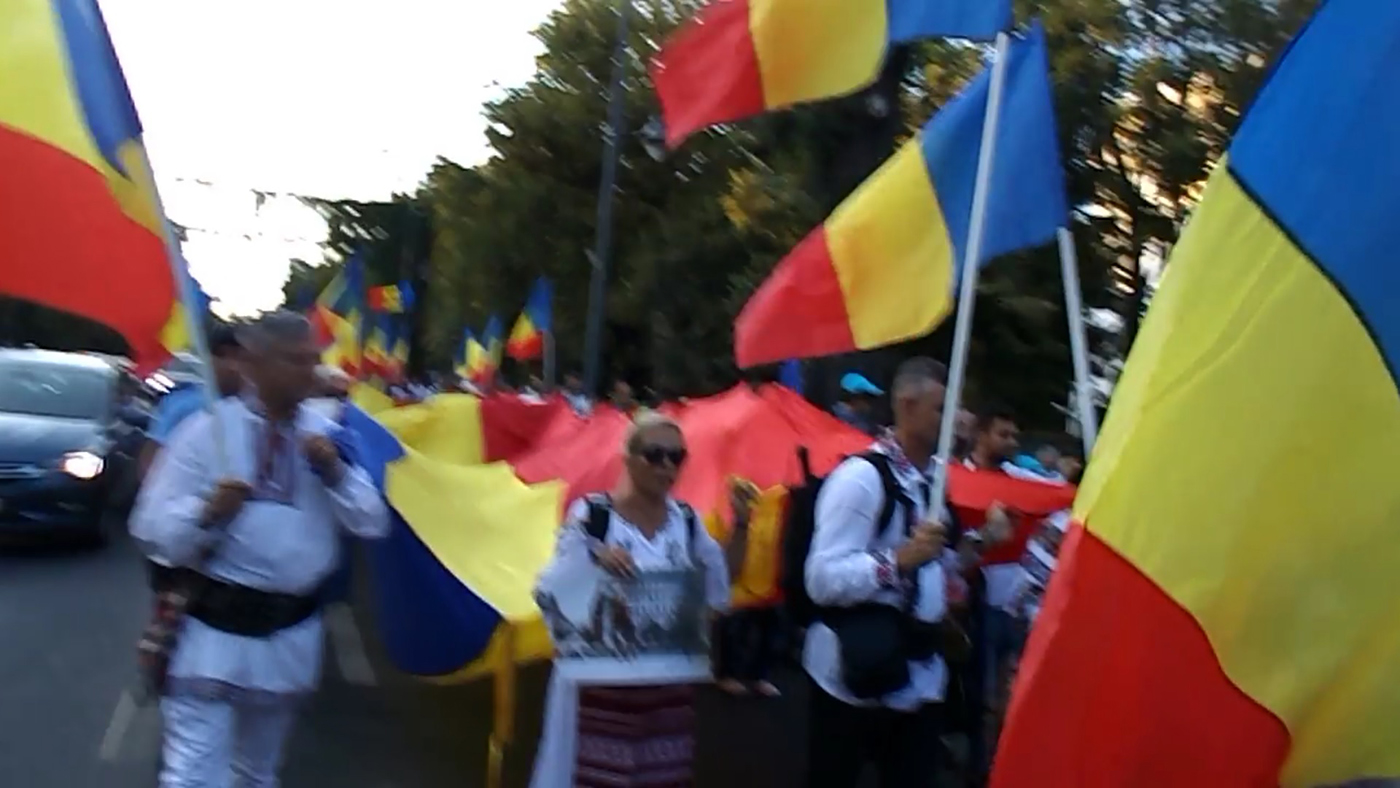 The incursion of Romania into Hungary caused the heaviest fighting of the war. The Romanian army casualties were 123 officers and 6,434 soldiers – 39 officers and 1,730 soldiers killed, 81 officers and 3,125 soldiers wounded, and three officers and 1,579 soldiers missing in action. As of 8 August, the Romanians had captured 1,235 Hungarian officers and 40,000 soldiers, seized 350 guns, 332 machine guns, 52,000 rifles and 87 airplanes.
The Bucharest march was organized by Mihai Tîrnoveanu head of the anti-Hungarian Calea Neamului ("The Way of the Nation") movement, who was also present at the vandalism against the Úz Valley military graveyard on June 6 this year.
Title image: Occupying Romanian troops parade on Budapest's Heroes Square on August 4, 1919 (source: Romanian National Military Archives)