Politics
Romania to exorcise Ceaușescu's ghost
Thirty years after the end of the reign of its infamous dictator Nicolae Ceaușescu, Romania seems to have finally found the solution to its many lingering problems: Come January, they will exorcise the communist ruler's spirit from his former office.
The idea came from none other than liberal senator Marcel Vela (56), appointed minister of the interior in early November. The Ministry of Interior in the Romanian capital of Bucharest is currently housed in what used to be the Romanian Communist Party's headquarters, and Vela himself is sitting in Ceaușescu's former office.
Asked by the press about the feeling of working in that particular office, Vela said he and his co-workers feel "a lot of negative energy" and he has already taken steps to remedy the situation.
"I have spoken with the (Romanian Orthodox) Bishop Lucian and invited him to sanctify this area, including Ceaușescu's office after Epiphany, because myself, as a minister – I don't know about the other ministers – but I feel a lot of negative energy," Vela said. Lucian is the bishop in Vela's Karánsebes/Caransebeș home constituency.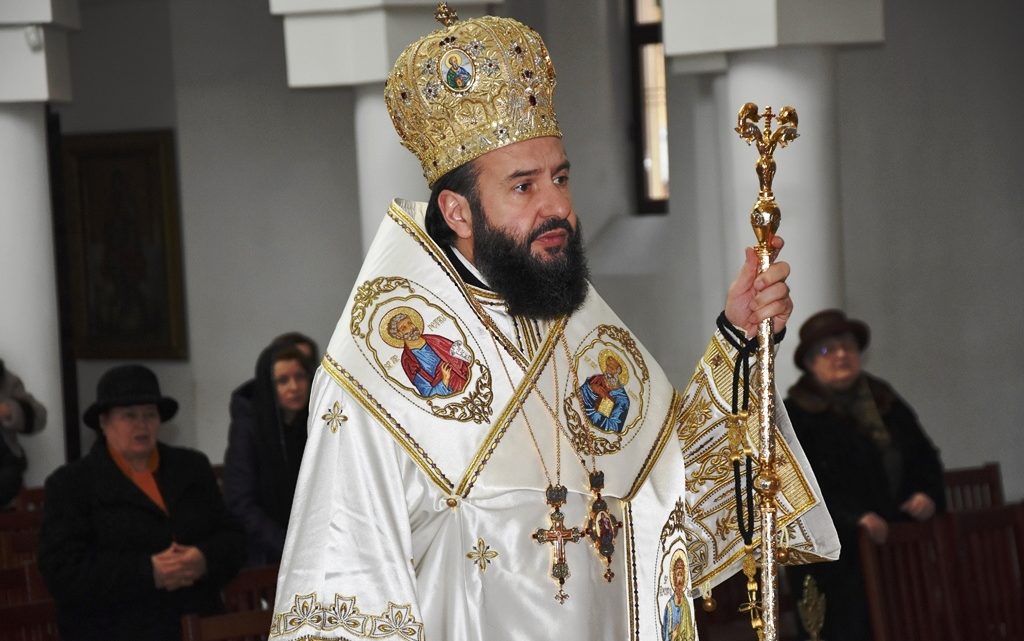 Romanian Orthodox Bishop of Caransebeș, Lucian Mic (source: Caransebeș bishopric)
Priests and monks of the Romanian Orthodox Church routinely perform both sanctifications – of homes and even cars, with rates in accordance with the car's value – and exorcisms.
Title image: Romanian minister of interior Marcel Vela (mediafax.ro)