Economy
Romania emerges as second-biggest wheat exporter in the EU
The communist regime had used this huge construction site to erase political prisoners from the face of the earth – thousands died on this spot. But 30 years after the end of dictatorship in Romania, the 64-km "Canal of Death" between the Danube river and the port of Constanța has turned into an economic gateway propelling Romania to the top of EU's wheat exporters (via Bloomberg).
According to the latest available data from the EU Crops Market Observatory, Romania has exported more than 2.3 million tons of wheat in 2019 since July. This puts the country in second place behind France, the world's fifth-largest exporting country, with a 9.3% market share of the global wheat market. Bulgaria stood in third place, with 885,000 tons of exported wheat. This is domestic production, which is today higher than domestic demand – a far different scenario than in the communist era when the Romanian government was exporting wheat despite the fact that its production was barely meeting demand and families could barely eat. At that time, bread was sold as portions to families, and many people could not get enough food. Furthermore, if you had lost your portion ticket, you couldn't get your daily bread.
When the communist regime fell, the borders opened up, but the biggest step forward for wheat producers was Romania's entrance into the European Union in 2007. That was the time when the borders really opened up and brought new opportunities for farmers. Romania and Bulgaria received more than €30 billion in aid to modernize their agricultural industries; local farmers improved their seed stock and productivity with new machinery and boosted their output with EU agricultural subsidies, Bloomberg reports.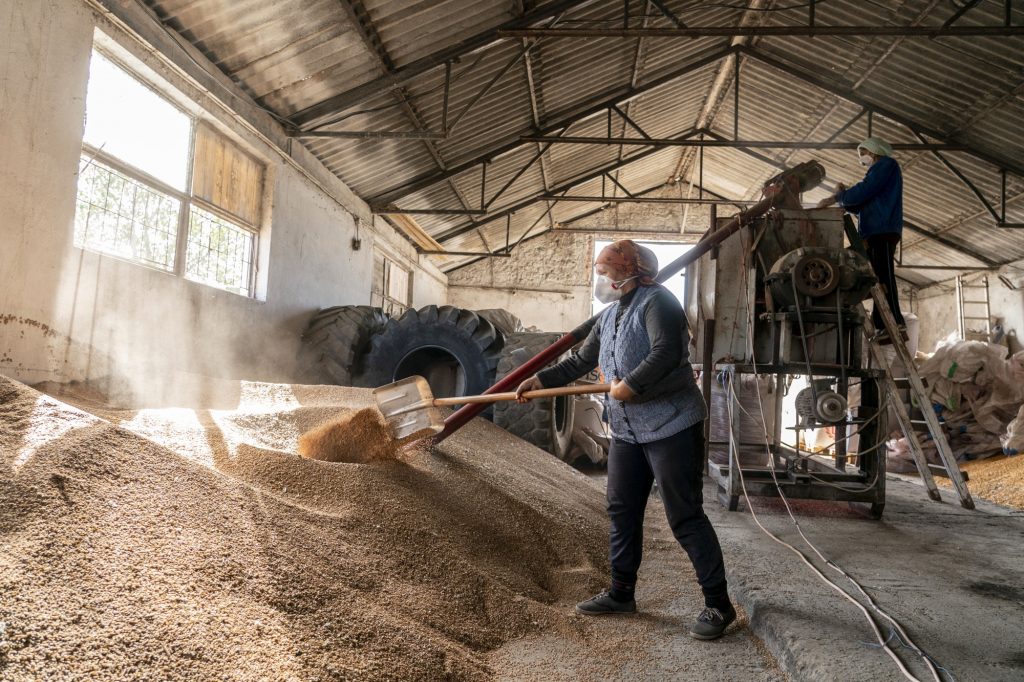 However, the majority of what Romania exports is not domestic product. The former "canal of death" now brings exports from Slovakia, Hungary, and Serbia. Exports from Constanța could exceed the record set in 1989, according to the Bloomberg report. And the port is about to get a major boost through a new grain storage and handling complex set to transfer 72,000 tons a day onto ships six times faster than the current pace. The complex cost more than €50 million and was funded mainly by local banks.
There is much work to do, however, to improve the flow to the Constanța port: Romania's road and rail infrastructure needs an upgrade. The country is falling behind in the arena of motorway construction and is short roughly 140 km of new motorways despite promises from the former Minister of Transport Răzvan Cuc to open 180 km by the end of the year. The Romanian rail infrastructure also lacks investment, except for the railway connection to the new terminal, which was built using EU funds.
Title image: The Danube–Black Sea Canal. Image credit: Wikipedia