Politics
RMDSZ wants order instead of chaos
On Wednesday afternoon, the Democratic Alliance for Hungarians in Romania (known by its Hungarian acronym of RMDSZ) held its Hargita (Harghita) County campaign opening for the municipal elections in Szejkefürdő (Băile Seiche), where the Transylvanian-Hungarian political party promised its voters order, safety and development. They also mentioned that in order to achieve this, the major towns of the Szekler County — Gyergyószentmiklós (Gheorgheni), Csíkszereda (Miercurea Ciuc), and Székelyudvarhely (Odorheiu Secuiesc) — should work together.  (szekelyhon.ro)
We have to create our future here at home, which is only possible if we do it together, said the party's Hargita County Council president candidate, Csaba Borboly. He pointed out that the RMDSZ has always worked as a team, and he believes that problems can only be solved with unity on a local, county and parliamentarian level.
The key to our strengthening is the cooperation between the three regions of Hargita County, in which Csíkszereda, Székelyudvarhely and Gyergyószentmiklós have an outstanding role, stated the Udvarhelyszék (Odorheiu Secuiesc area) President of RMDSZ, Barna Botond Bíró.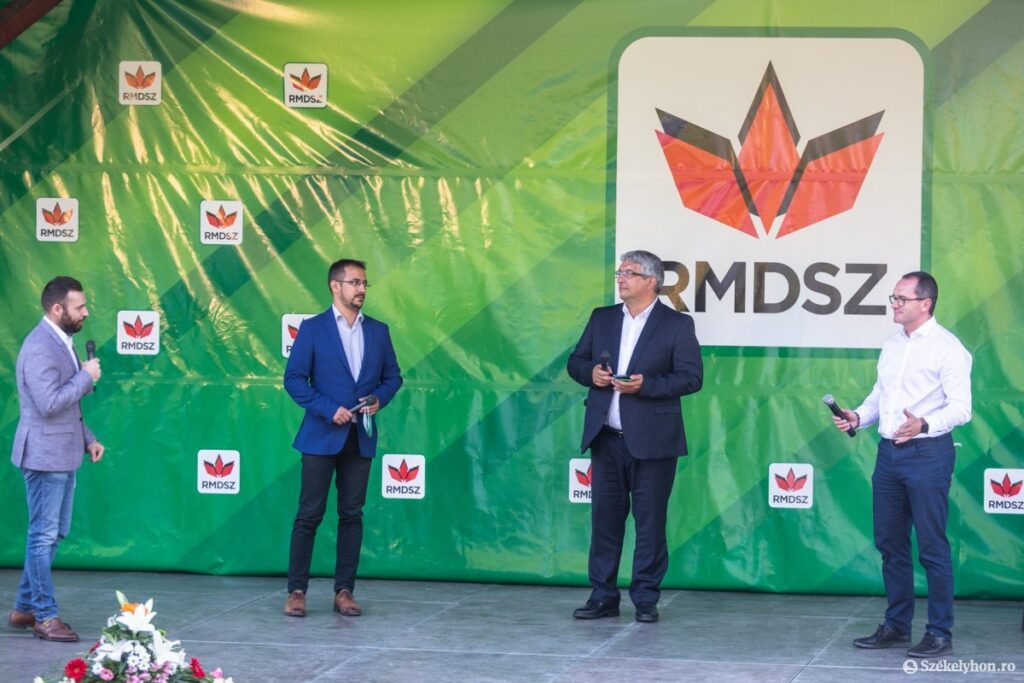 Then the mayoral candidates – Tibor Csergő (Gyergyószentmiklós), Attila Korodi (Csíkszereda) and László Derzsi (Székelyudvarhely) – emphasized that if they are elected, they will support each other, adding that it is the responsibility of these three towns to help unite the surrounding, smaller municipalities.
"There is chaos in the country because those who are governing are improvising. The settlements and the counties that are led by us have order because we have plans that we professionally prepare in advance and then execute; we do not improvise," said RMDSZ President Hunor Kelemen.
He stated that the candidates of his party committed themselves to order, safety, and development, as they want livable settlements and a livable county, a place from where youngsters are not leaving but rather returning.  He added that "Szeklerland will be ours as long as there are people who love it."
Title image: Hargita County campaign opening of RMDSZ in Szejkefürdő on September 2, 2020. (Photo: Bálint Előd Erdély/szekelyhon.ro)