Politics
RMDSZ, PNL, USR-PLUS sign coalition pact
The three political parties forming Romania's center-right coalition – the Democratic Alliance of Hungarians in Romania (known by its Hungarian acronym of RMDSZ), the National Liberal Party and the alliance between the Save Romania Union and the Freedom, Unity and Solidarity Party (USR-PLUS) – have reached an agreement on the structure of the new government. The coalition agreement became official on Monday evening when the leaders of the aforementioned parties signed the document at 7 p.m., Bucharest time, at the Parliament (via Krónika).
The governing program contains a section on minorities, including institutional guarantees for the preservation of identity, Hunor Kelemen, president of RMDSZ, said at a press conference on Monday evening. This chapter includes provisions for the adoption of the constitutional law on the status of minorities, education in one's mother tongue, and a lower population threshold (currently 20 percent) for using a minority language in a city's administrative code, although the exact threshold was not specified.
The coalition agreement is restricted to elements in the government program for which there is consensus among the governing parties. Thus, for example, the two-round mayoral election supported by the USR was excluded because RMDSZ didn't back it; however, it does include the submission to the UNESCO World Heritage List of the Pentecost pilgrimage of Csíksomlyó/Sumuleu Ciuc, the built heritage of Torockó/Rimetea and the Szekler gates.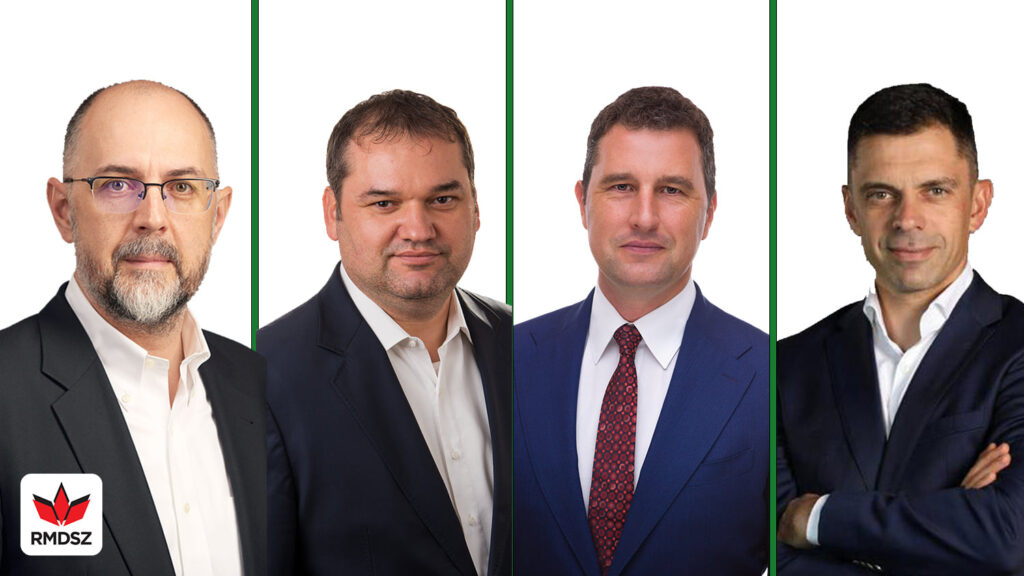 The governing party leaders have decided to propose Florin Cîțu as prime minister, who will be joined by two deputies, one from the USR-PLUS alliance and one from RMDSZ. Out of the 18 ministries, nine will go to the Liberals, six to USR-PLUS, and three to RMDSZ. Hunor Kelemen has been delegated as Deputy Prime Minister, while Attila Cseke has been appointed to lead the Ministry of Development, Public Works, and Administration; Barna Tánczos, the Ministry of the Environment, Waters and Forests; and world champion cyclist Eduárd Novák, the Ministry of Youth and Sports.
The Foreign Affairs, Defense, Finance, Interior, Education, Energy, Agriculture, Labor, and Culture Ministries will be led by the Liberals.
Meanwhile, the Justice, Transport, and Health Ministries; the Ministry of Research, Innovation, and Digitization; and the Ministry of the Economy, Entrepreneurship, and Tourism will go to the USR-PLUS alliance.
RMDSZ will also have a dozen secretary of state positions in the Cîțu government and will delegate prefects to four counties.
The agreement was confirmed on Sunday evening by the relevant party leaders, who also agreed on a program of governance and the coalition's working method, along with the allocation of the most important government functions and parliamentary seats.
Watch the official event in the video below:
Update: Romanian cabinet sworn in, includes four Hungarians
Title image: Leaders of the three parties sign the coalition agreement.