Issues
Plans to solve housing problem of fire victims in gypsy colony
Although it has still not been decided exactly where the victims of the January 7 fire in the gypsy camp of Csíksomlyó (Șumuleu) can go, the municipality of Csíkszereda (Miercurea Ciuc) is not only trying to find a new home for the more than 100 people still living in the Erőss Zsolt Arena but is also making efforts to provide them with job and education opportunities.
More than two months have passed since January 7, when a fire broke out in the gypsy camp of Csíksomlyó, leaving hundreds of people homeless; the residents were then sheltered by local authorities in Erőss Zsolt Arena, and more than 100 of them are still living there. But as spring is coming, it will be possible to move them to containerized housing provided by the Romanian government.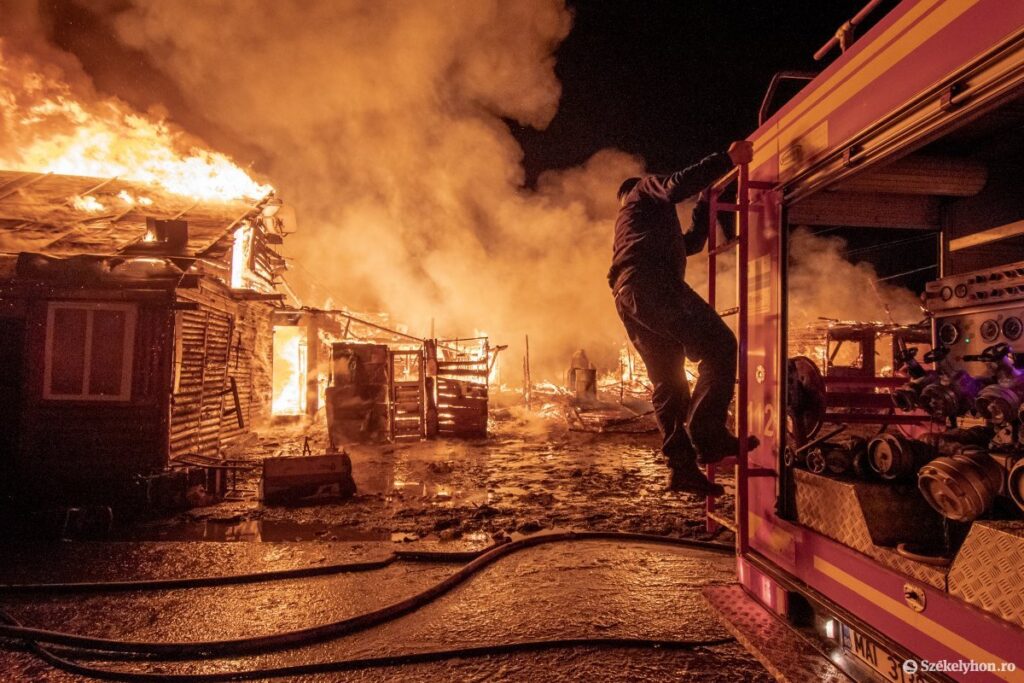 But the exact location as to where these containers may be set up is still unknown. Csíkszereda residents protested when plans came to light that they would be set up in their neighborhood. This is what happened first in the southern suburb of Csíkszereda, Csíkzsögöd (Jigodin), then in the Tudor housing area as well. Seeing the resistance of the locals, town leaders finally rejected both locations, and the municipality decided to either rent or buy land for this purpose because as they see it, this is the only "peaceful" solution possible for setting up the containers.
Csíkszereda Vice Mayor Enikő Sógor told szekelyhon.ro that they are still looking for possible land for this purpose that they could either buy or rent for the town.
"Where the appropriate location will be is still a mystery, and according to the best-case scenario, the move will only be possible in May."
– she said.
Integration into society
According to Enikő Sógor, 116 people live in the arena now, and 75 out of them are children. The vice mayor also said that the municipality would like to help the concerned gypsy families by providing them job opportunities. According to the town leaderships' plans, they are not going to move them back to one single block, as they lived before, because it is believed this will help them better integrate into society.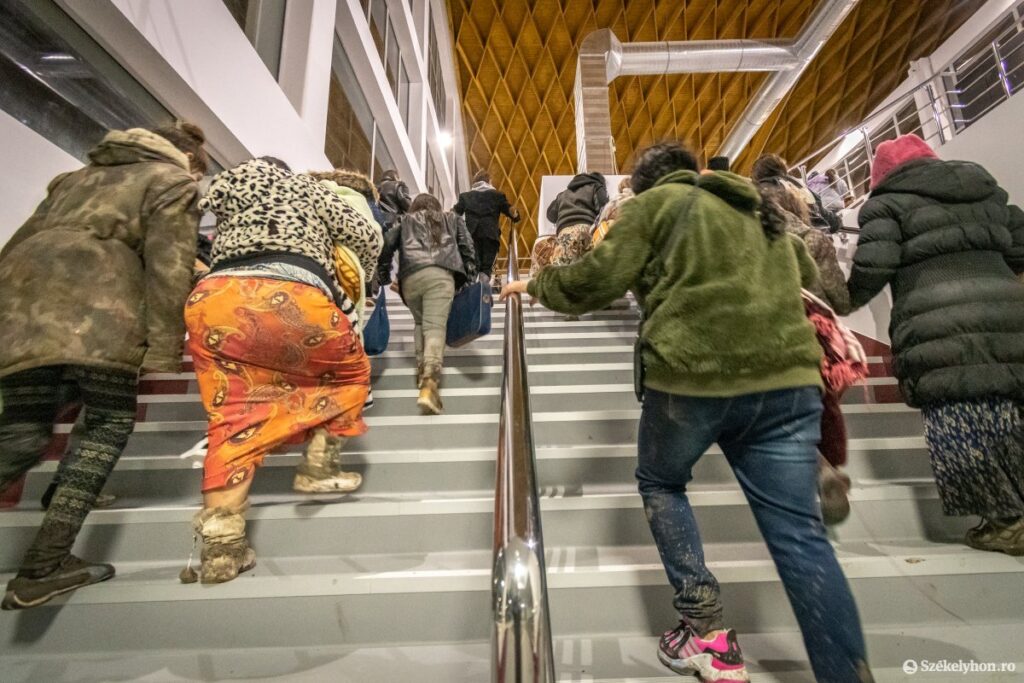 "Our goal is that by the time social housing is available, they would be able to pay the bills. Of course, some will not be able to do that and would like to continue living from benefits, but I do not know what we will offer these people. What can be seen so far is that
there is a boost at the moment, and we have received job offers. There are ongoing negotiations too; six people

are working already, and 20 others

will also get a job.
– said Enikő Sógor.
According to the vice mayor, what they would like to achieve is that the members of the gypsy community become self-supporting. In order to reach this goal, the municipality is providing remedial classes for them, for example, helping those who cannot write and read; also, within the frame of the so-called Second Chance program, those who want can continue their unfinished schooling. The municipality also contracted with two non-governmental organizations, the Gyulafehérvári (Alba Iulia) Caritas and the Order of Malta, to help with the initiative.
Title image: Rules written on the door of Erőss Zsolt Arena where the more than 100 fire victims have been living since January. (Photo: Nándor Veress/szekelyhon.ro)