Issues
Csíkszereda locals vote on relocation of evacuated Roma
More than 2,500 inhabitants of Csíkszereda/Miercurea Ciuc have voiced their opinion in less than 36 hours about the possible relocation of the gypsy community severely affected by a fire that ravaged their camp last week. The Mayor's Office has invited locals to speak their mind through an online survey (via Székelyhon).
The majority of the respondents would relocate the gypsy community to where they lived before. As we previously reported, in early January, a fire broke out in the gypsy camp in Csíkszereda, leaving hundreds of people homeless. Thanks to prompt intervention by the local authorities, the evacuated people have found a temporary shelter at Zsolt Erőss Arena, as their former homes burned to the ground. Without a place to stay, they would have frozen, as winter has been especially cold in the area, with temperatures as low as −23 degrees Celsius recorded over the weekend.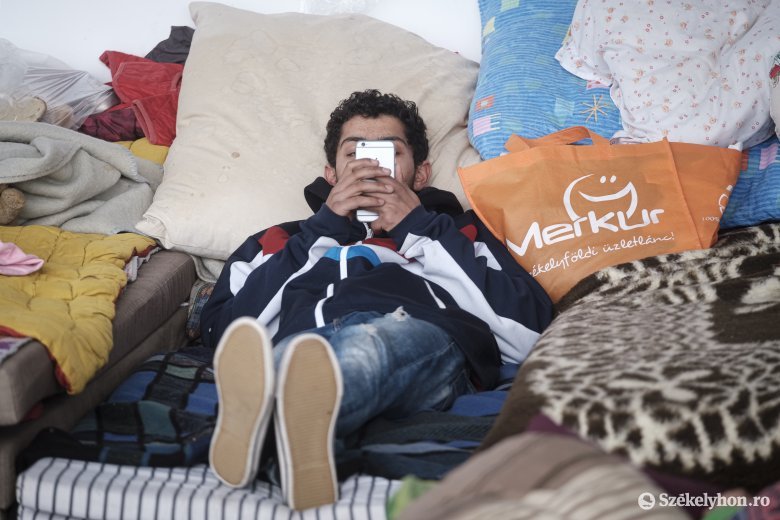 Survey respondents agree that they don't want to have the community in downtown Csíkszereda and would rather relocate it to the outskirts of the city, in one place, if possible, newly elected mayor Attila Korodi said during a public evaluation of the online survey. Also, the majority of locals answering the questionnaire wouldn't be happy to see the gypsy colony in their neighborhood, he added.
However, there are some open-minded inhabitants who would like to better get to know the people affected by fire, Korodi said.
The survey results don't necessarily represent the opinion of the entire city, which has a population of 38,966 (2011 census), Korodi highlighted: "Local authorities will speak with every Csíkszereda-based community to find a reasonable solution. In the long run, however, the city will need to help improve the quality of life of those living in extreme poverty," he added.
Title image: Members of the gypsy community line up in front of a table. Image source: Székelyhon