Tourism
Parajd salt mine on track to set new visitor record for 2019
Since the beginning of the year more than half a million people have stepped onto the salt mine located in Parajd/Praid, Hargita/Harghita County, the Zoltán Seprődi, the mine's director told Romanian news agency Agerpres.
The number of visitors has grown each month, according to Seprődi, reaching 523,129 at the end of August. That month brought another record for the salt mine: 160,645 visitors compared to the 151,210 recorded in the same month a year ago. At this pace, the number of visitors will surpass the total of 656,687 recorded for the whole of 2018, the director said.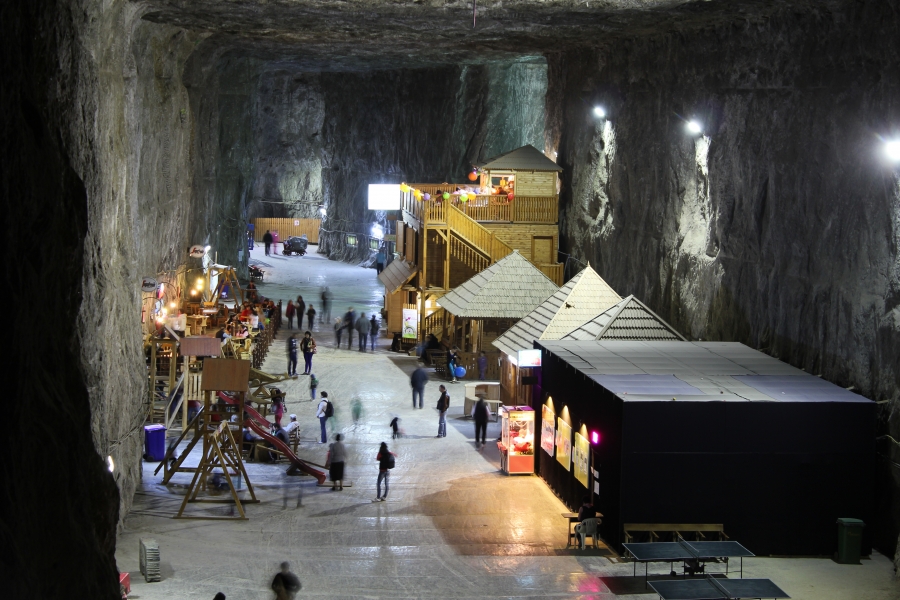 This is may be due to use of vacation tickets, but it also shows that the salt mine is becoming more and more popular among tourists, who arrive from all parts of Romania, Moldova, and Hungary.
The salt mine's visitor level, where tourists can enjoy a variety of benefits of a small village, such as illumination, Wi-Fi, television, a playground for the children, creative and amusement places, a coffee shop, a 3D cinema, and more, is located 120 meters beneath the surface. To enter the mine, visitors are transported by bus through a 1,250-meter tunnel. The average annual underground temperature is 16 degrees Celsius.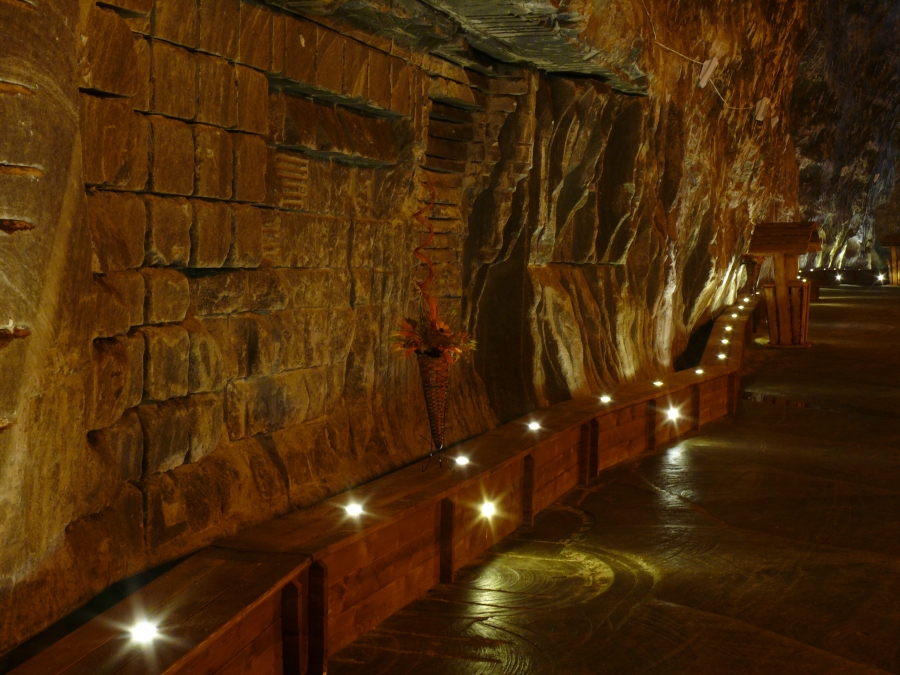 In the eastern part of Transylvania, in Szeklerland, there is a region named after its mineral resources: the Szekler Salt Region. The Salt Region name was first used in 1659, and it's the collective name of the following localities: Sóvárad/Sărăţeni, Szováta/Sovata, Illyésmező/Ilieşi, Parajd/Praid, Sófalva/Ocna de Jos/Ocna de Sus, Atyha/Atia, Siklód/Şiclod, Szolokma/Solocma, and Korond/Corund. Here, in this wonderful little region, is situated the salt yard, one of the biggest places in Europe where salt can be found. The huge salt mass is slightly elliptical (1.4 km × 1.2 km) and has its roots at an astonishing depth of 2.7 km.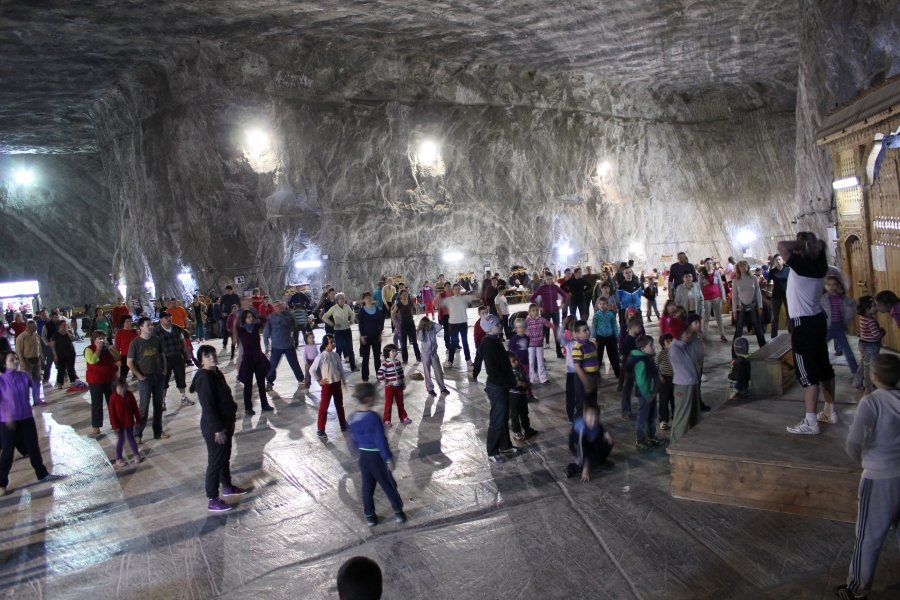 In Parajd/Praid, underground mining began in 1762, when they opened the bell ("high cap") shaped József (Joseph) mine under the leadership of the Austrian mine officer Johann Frendl. According to Balázs Orbán, the whole region of the Szeklers and Saxons used salt from Praid. As far as the therapeutic effect of the salt mine from Praid is concerned, climatotherapy and speleotherapy began here in the 1960s in the old chambers of the enlarged György Dózsa-mine. Having the results of the Polish Wieliczka as a starting point, the mine manager, Károly Telegdy, and Dr. Árpád Veres physician tried the underground treatment of chronic respiratory illnesses. Since 1980 they equipped the therapy section for visitors at 120 meters beneath the surface.
Title image: visitors in the Parajd/Praid salt mine. Image source: the salt mine's Facebook page